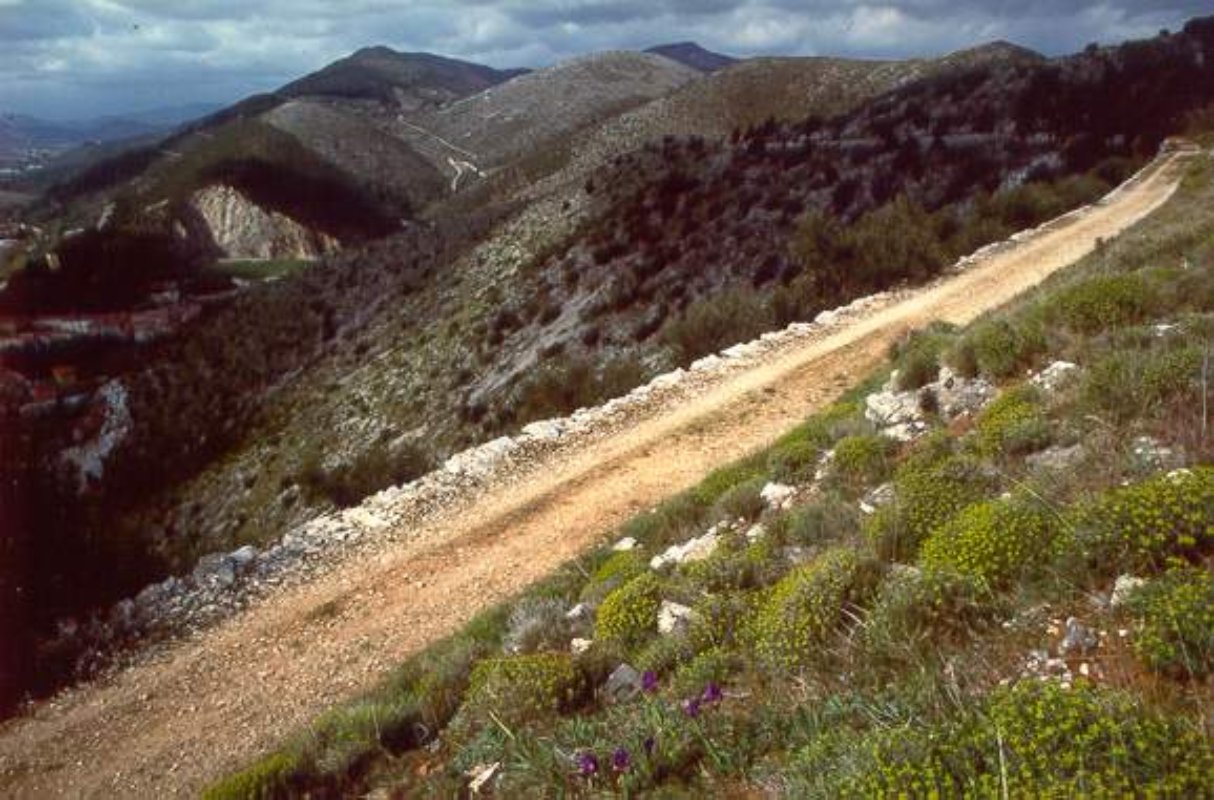 Discovering the Valle Benedetta
Appreciating the Etruscan coast
Departure and arrival point: Valle Benedetta
Itinerary length: about 7 km
Height above sea level: about 340 m
Time 3-4 hours

You leave from the village of Valle Benedetta walking along via della Sambuca. Go along the road which is not marked, yet keep on the main track. After a first climb, you'll find the remains of a windmill—follow the path that keeps at the same altitude throughout the entire wood. After less than half an hour, you'll come out of the wood and arrive at the remains of an old farmhouse (at Calvario), which stands in a panoramic position. From here, after going round the farmhouse, you can start going down. Head for the big pine tree that stands alone on the knoll. Once past the pine tree, go ahead along the ridge which slopes down toward the valley and, keep slightly right.

As this is not a marked track, you'll need to follow woodcutters' trails, but be careful—this is the most critical point for when it comes to staying on track. At the end of the slope (10-15 minutes) you'll cross an obvious path (a T-shaped junction). Keep right until you reach a stream which you must cross. Shortly after, the path reaches a wooden shelter which is not far from a stone farmhouse. From there, you'll go along an obvious cart-way which passes over the hill. After 30 m, the path takes a clear turn to the right; on the left, you'll recognize the starting point of a CAI itinerary (red and white paint). Then, the path forks. Keeping right, go down through the thick vegetation until you reach the 18th-century waterworks of Colognole. Afterwards, the trail climbs the valley again alongside a beautiful stone building, down to an unmarked road.

There, you turn left and then you'll arrive near the Collesalvetti road. On the right, it is possible to see a cart-way track; the ground is quite uneven, but thanks to this trail you can reach Casa Pianone after about 1 km. Proceed along the narrow path that follows the wire fence. The trail then leads through thick vegetation (the last part stretches parallel to the telegraph poles), joining the now familiar path which goes downwards to Valle Benedetta.
You might also be interested in