3 churches to visit between Lucca and Pontremoli
From the Lucchesia to the Lunigiana, a journey in search of the most beautiful places of worship
From Lucca to Massa to Pontremoli: the Lucchesia and the Lunigiana are wonderful areas in Tuscany waiting to be explored. In this article, we suggest three churches for religious architecture enthusiasts and pilgrims.
Church of San Giusto in Lucca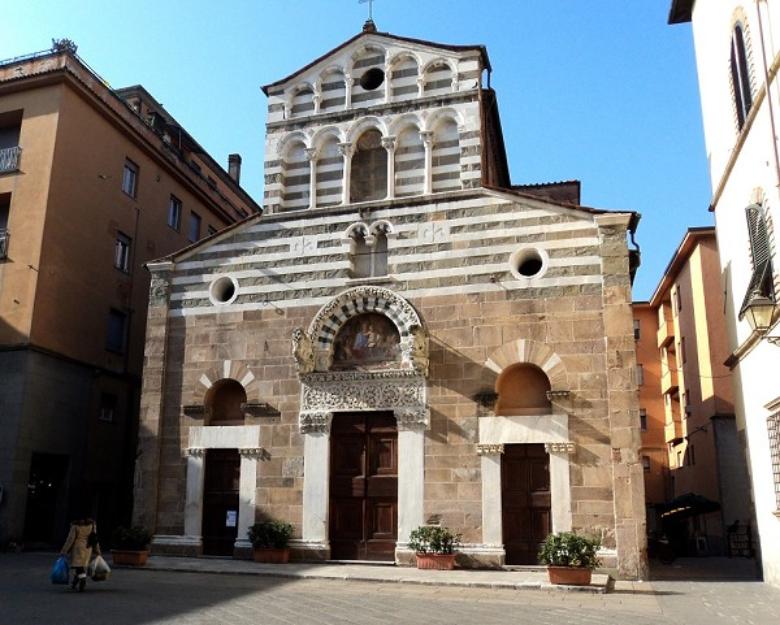 We begin our journey in Lucca. The city of 100 churches stays true to its nickname, surprising us with an unusual choice: the small Church of San Giusto, built atop an older building in the second half of the 12th century.
Designed with three naves and an apse, the church has a two-coloured façade, with bands of white marble that start just above the main doorway and continue throughout the central nave, where there are overlapping loggias. The doorway is impressive: it's one of the most important by Guidetto's workshop, both in terms of the quality of its execution and the details of its decoration, like the twisting atlantes supporting two protruding lions on either sides of a lunetteand two Classically-styled mascarons.
Cathedral of San Pietro e San Francesco in Massa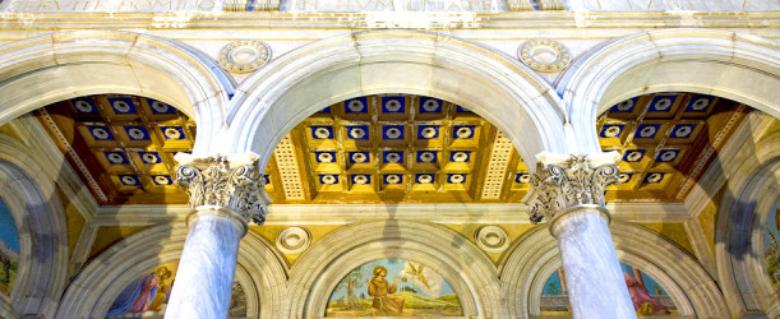 We find the Cathedral of San Pietro e San Francesco in Massa. The building, which can be seen in some depictions of the town from the 1500s, was built out of the ruins of the older Convent of San Francesco, and was consecrated in 1389 according to the date recorded on the plaque inside the Chapel of the Stimmate. It wasn't raised to the status of cathedral until the early 1800s, however, when the town's cathedral, located in front of Palazzo Ducale, was demolished on the orders of Napoleon's sister.
The façade is a reconstruction dating only to 1936, based on a design by Cesario Fellini. Architecturally, the cathedral comprises a single nave and two chapels on the right, the Chapel of the Stimmate and the Chapel of the Santissimo Sacramento. A door leads to the undercroft, where the Cybo-Malaspina family is buried. There are several works of art inside the church, including paintings by Pinturicchio (a Madonna and Child) and Maratta, as well as marble altars designed by Bergamini and an altarpiece by Andrea and Tommaso Lazzoni.
Co-Cathedral of Santa Maria Assunta in Pontremoli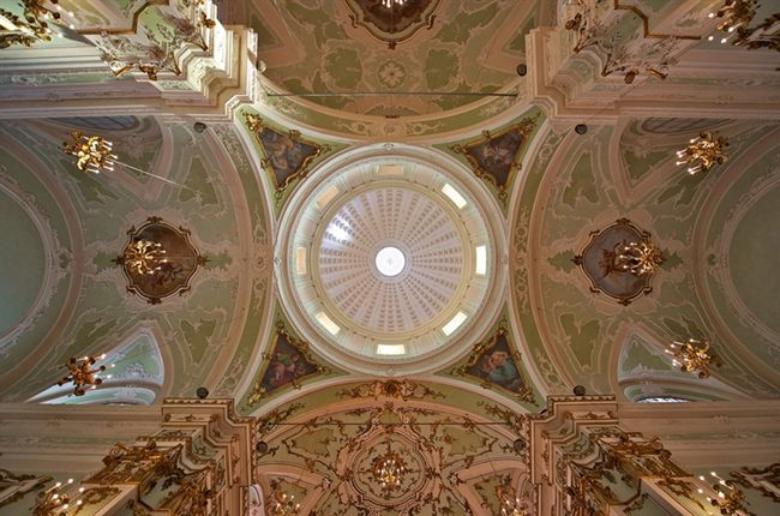 The final stop in our short pilgrimage through northern Tuscany brings us to Pontremoli for the Co-Cathedral of Santa Maria Assunta. It was approved to be built by the General Council of Pontremoli on July 7, 1630, with a decree that established the construction of "a lavish, noble and spacious temple for the people(…) in the place where the Church of Santa Maria di Piazza is found." Work began in 1636 based on a design by the architect Alessandro Capra and was finished in 1687. The church was elevated to cathedral status on July 4, 1787 by a papal bull issued by Pope Pius VI, coinciding with the foundation of the Pontremoli diocese.
You might also be interested in