Discovering Lucca's treasures, from its city walls to its ancient towers
A tour of Lucca's history and art
Lucca is one of the most beautiful and well-preserved medieval cities in the Italy, partly because it has been able to preserve its historical and cultural soul. What better way to get to know it than by walking through its streets, exploring its alleyways, piazzas and huge churches and all the other sights that have attracted visitors here for centuries.

An ideal place to start your trip would definitely be the imposing city walls, one of the few examples in Italy of city walls which are still perfectly intact. These are worth visiting not only to see their architecture but also to take a walk through green parks. A tree-lined avenue runs next to the wall's highest point and from here one can see the city from a whole new perspective.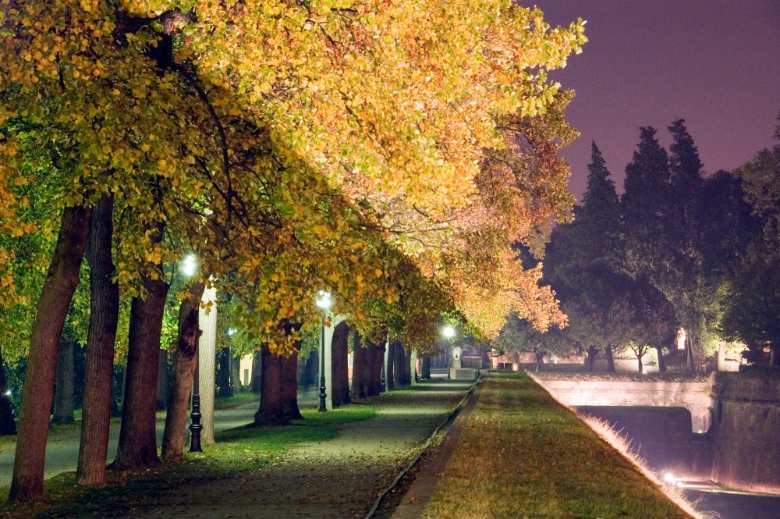 Continuing on down to the heart of town you will find elegant shops, craft shops and bakeries (where you can sample the true delights of Lucca); providing an authentic and unique experience of Tuscany. Every square, church and momument you see tells the story of Lucca's magnificent past. This was the land of bankers, traders, artists and religious leaders and they have all left traces of their lives.
Looking up you will see spires, steeples and towers, the most famous of which is the Guinigi Tower. From this garden in the sky, you can glimpse the top of an old oak tree planted by Guinigi to symbolise the rebirth of the town. There are many churches in the centre of town which serve as evidence of Lucca's period of religious influence and power in the 1300s. In Piazza San Michele, named after the church, you see a building of elegant white marble, in which precious statues by Andrea della Robbia and paintings by Filippino Lippi stand.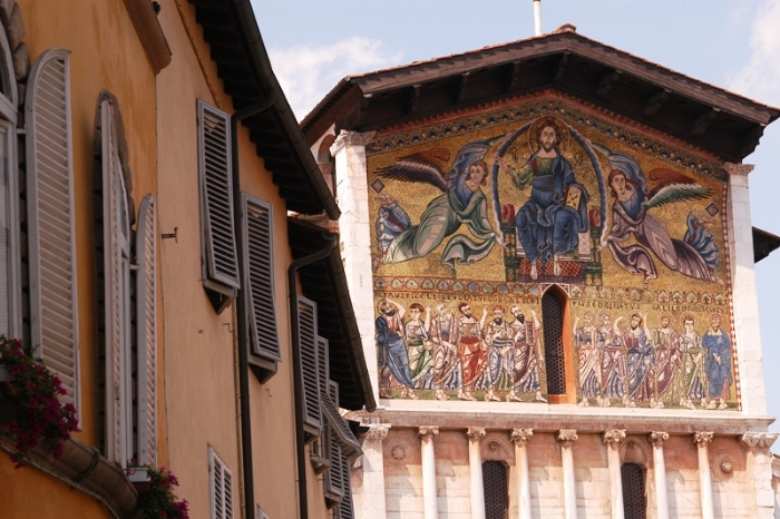 Another treasure is the facade of the church of San Frediano which features a mosaic depicting Christ the Redeemer ascending to heaven. To find a Jacopo della Quercia masterpiece, all you have to do is step into the San Martino cathedral and see his Ilaria del Carretto, one of the first great works by the Sienese master.
The most famous square in the town centre is, without doubt, the Piazza del Anfiteatro, so called because it is built on the ruins of an ancient Roman amphitheatre. The square has kept the oval shape of the amphitheatre and, with its cafés and bars, is the perfect place to relax.
The surprises are not finished yet: in the countryside around Lucca there are many villas to visit, you can also go and pamper yourself at the Bagni di Lucca spa, or if you are looking for a walk along the seafront, pop over to the nearby Versilia coast.
You might also be interested in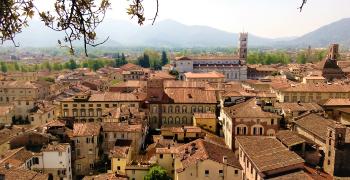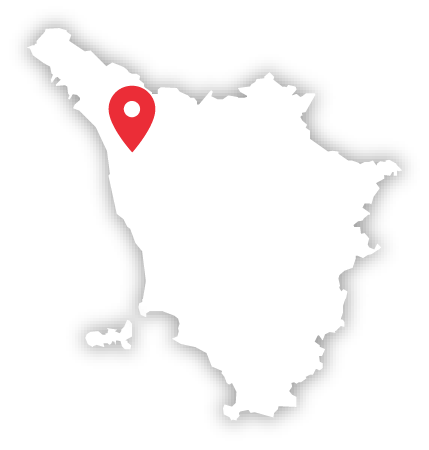 Learn more
Lucca Area
The Lucca Area boasts a landscape that's been shaped by the bends of the Serchio River and dotted with medieval towns.
continue...