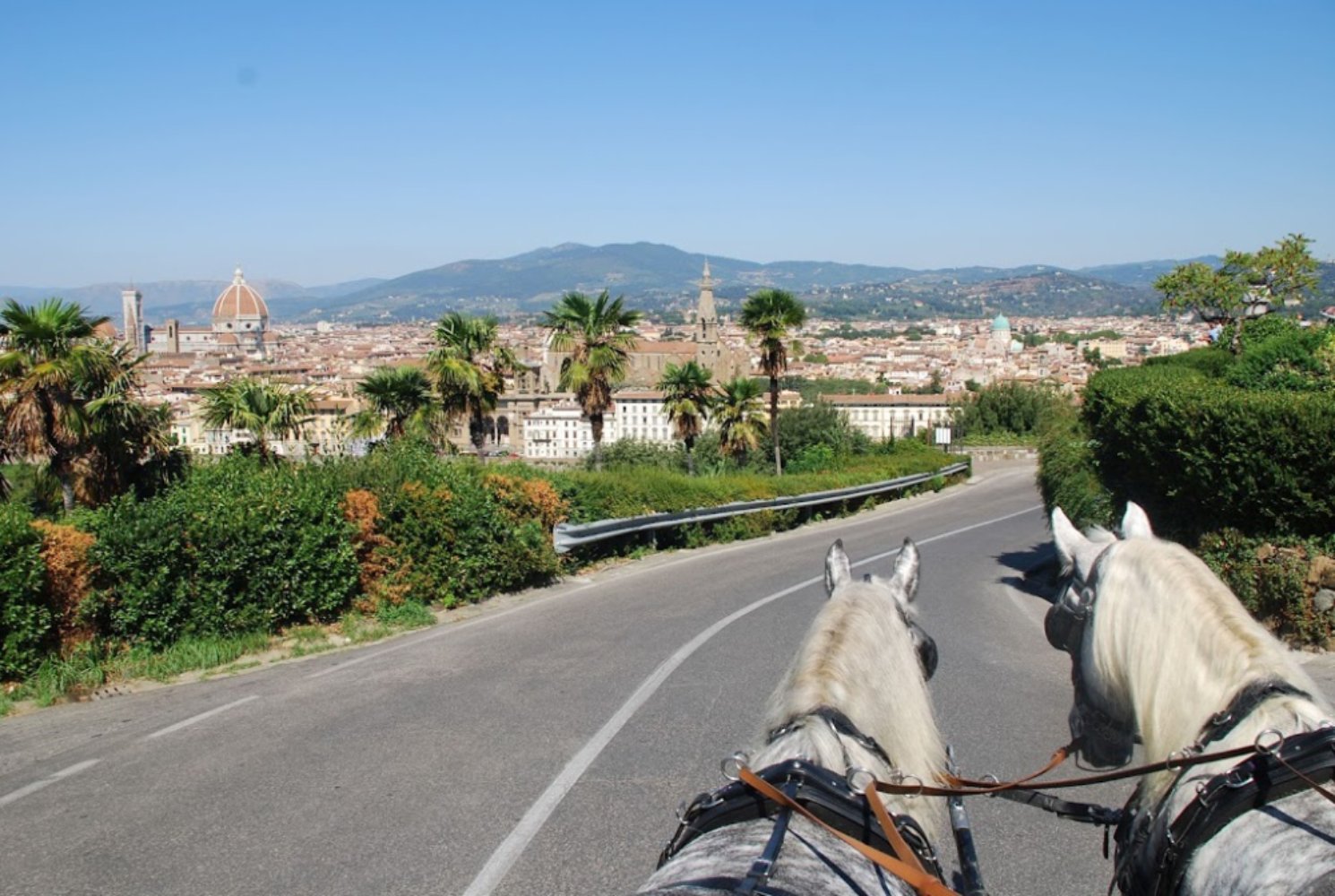 Discover Tuscany in a carriage
Relaxing itineraries to discover the magic of the region
Tuscany is a region rich in culture, with hundreds of magnificant places to discover. With a host of itineraries and journeys through the area you can get to know t
he spirit of the land, made up of people and traditions, cuisine and costumes.
Travelling also means knowing how to
respect the values and the customs of each place
. It is therefore important to adapt your behaviour and
use sustainable means of transport.
A way to travel in perfect symphony with the environment is b
y carriage
, travelling by horse power through the city, parks and paths.
Toscana in Carrozza
(
www.toscanaincarrozza.com
) is a service which
organises trips to immerse in nature and discover 'secret' places.
The relaxed speed of travelling by carriage allows visitors to e
njoy the countryside around them, to take photos and discover unique colours and sounds.
The coachman Giacomo Goldkorn Cimetta proposes some very interesting itineraries: f
rom Florence you can easily reach Siena, Pisa, Rome, Bologna and Vallombrosa; or else there are outings in the regions of Chianti and Mugello.
The carriage is available for
night journeys, for weddings, birthdays or anniversaries, to go to the theatre or for children.
For
more information on the journeys and costs,
see the official website:
www.toscanaincarrozza.com
You might also be interested in