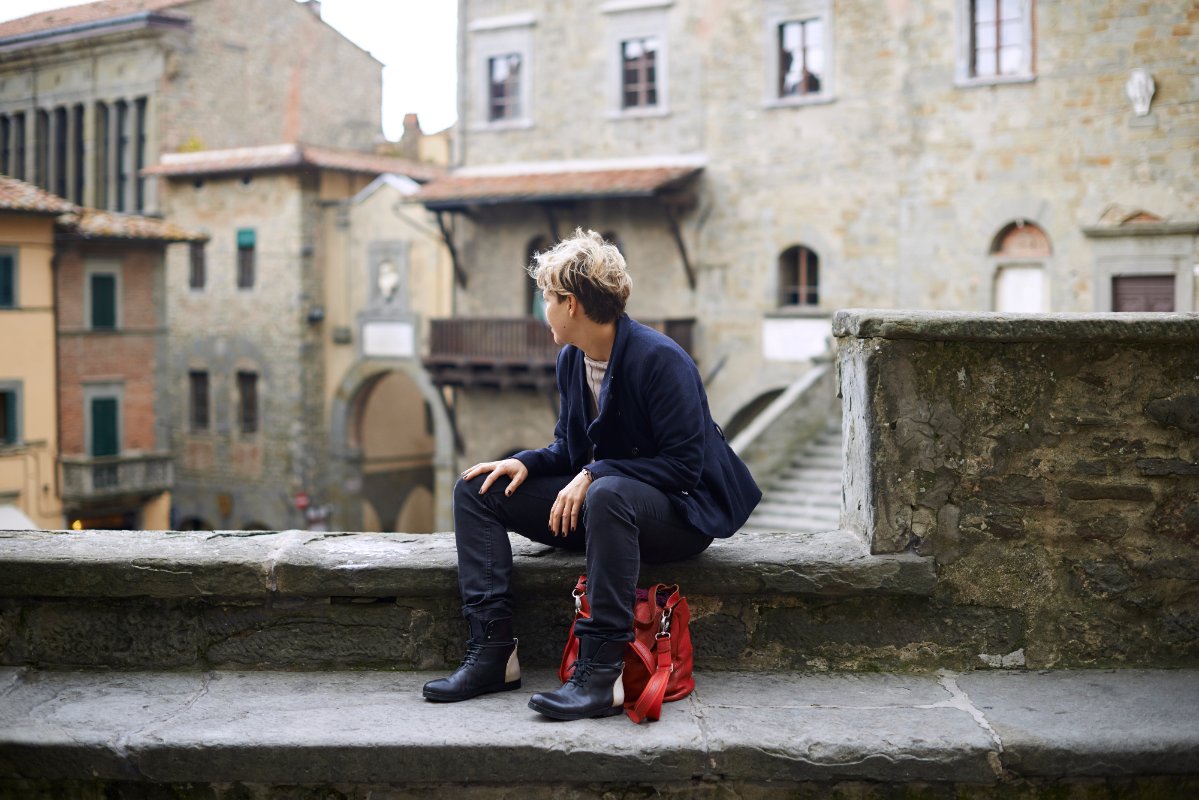 Discover the Valdera area of Tuscany on a Vespa
The
Valdera
takes its name from the river Era, which flows through most of the region. Valdera is an unspoiled area situated in the heart of Tuscany, between Pisa and Florence, and is characterized by amazing hilly landscapes and old traditions. The territory has largely conserved its
farming origins
, with cultivated fields, olive and fruits trees, vineyards, wheat and sunflowers everywhere.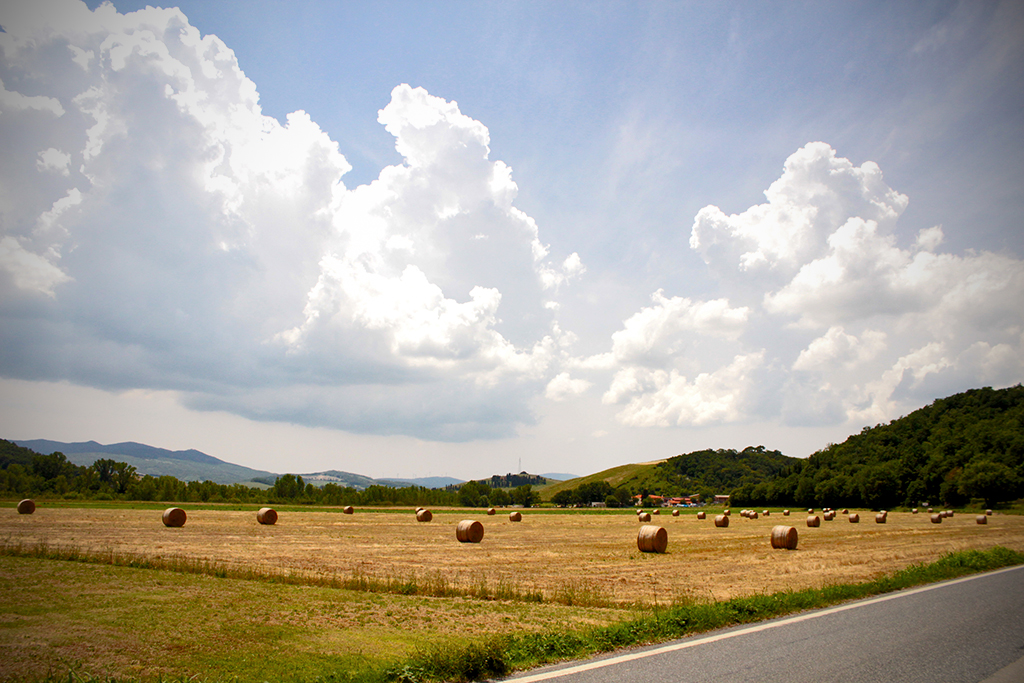 The Valdera is also the land of the 
Piaggio 
company, located in 
Pontedera
. One of its most famous products is the 
Vespa
: I'm sure you've already heard about it! So take these landscapes, add a Vespa, shake it altogether, bake it under the Tuscan sun and the recipe is ready! Let's go and discover the Valdera together on a Vespa following one of the itineraries of 
"Valdera in Vespa"
.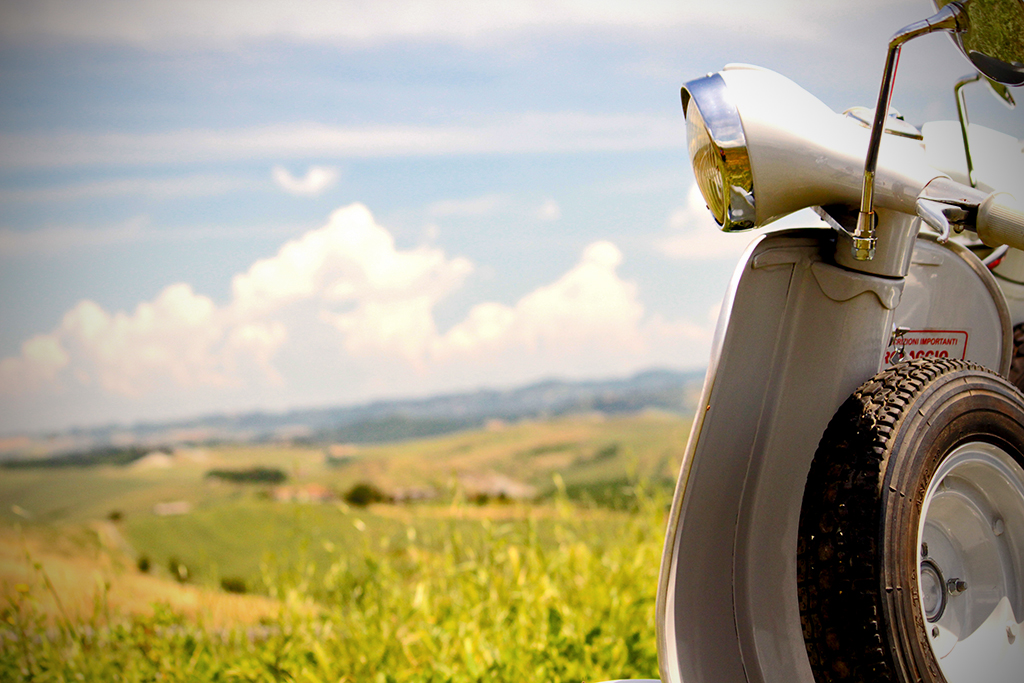 Our itinerary starts from Pontedera and goes straight to
Palaia
, a medieval town situated between the slopes of the Arno and the Valdera. Once in Palaia I suggest a visit to its Civic Tower, built in the sixteenth century and the country church of San Martino. Our itinerary continues to
Montefoscoli
, where you can visit the
Museum of Farming Life
, a museum that celebrates local agricultural traditions and the ancient way of life of past generations of farmers.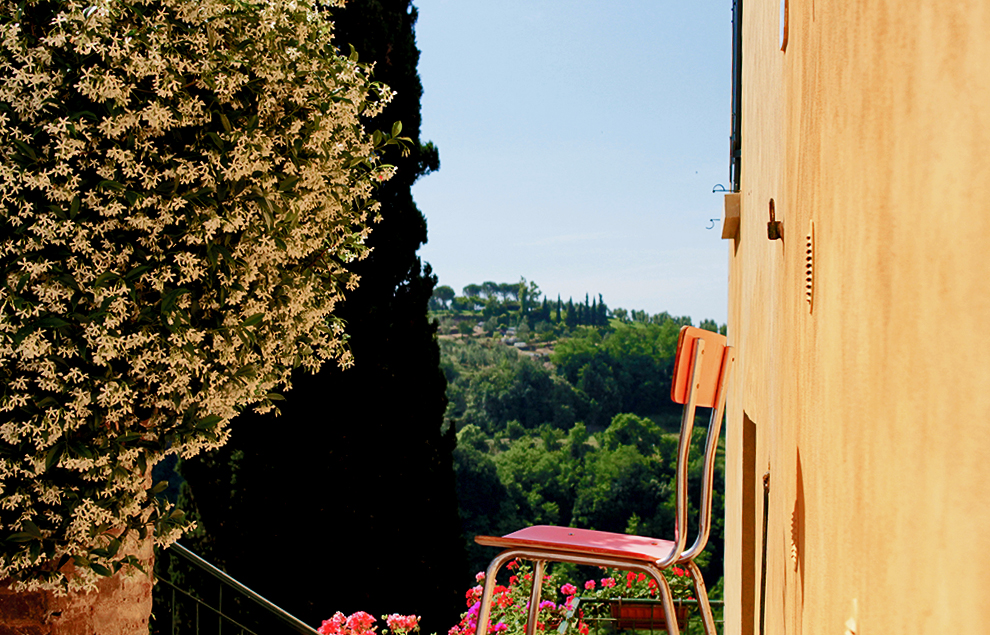 The "Valdera Country" itinerary continues towards the dunes of
Villamagna
and finally to the striking
Teatro del Silenzio
(Theatre of Silence) of
Lajatico
, a place wanted by the famous singer Andrea Bocelli (he was born and raised there). Imagine to lunch with homemade baked focaccia bread surrounded by nature and silence... a dream that comes true!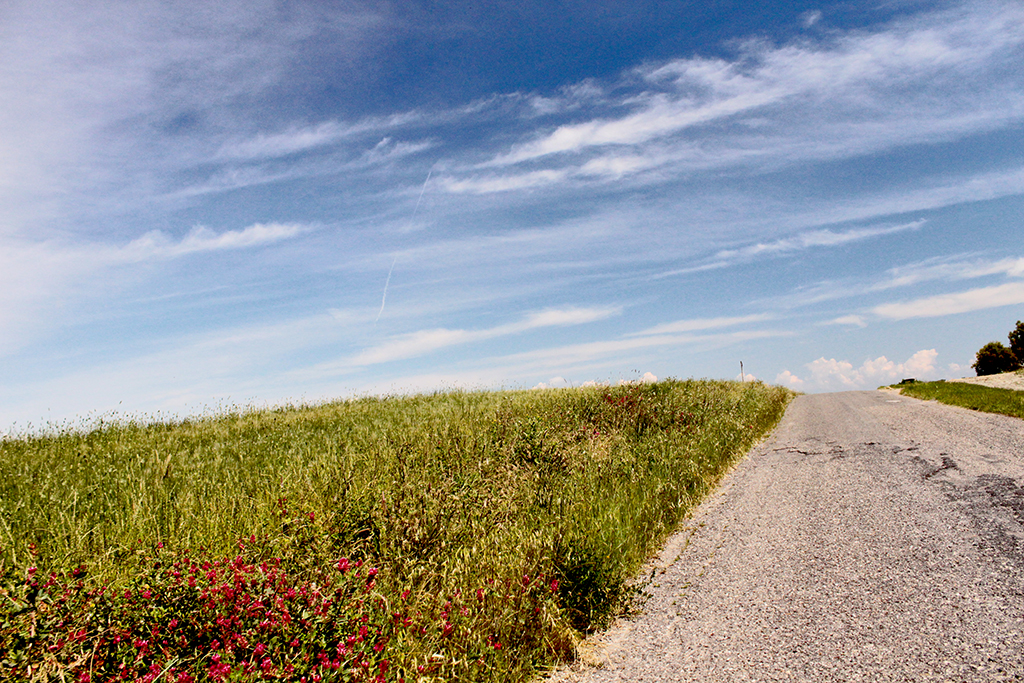 From Lajatico you can follow several itineraries: you can pass through
Chianni
and the thermal town of
Casciana Terme
or pass through
Terricciola
,
Peccioli
and
Capannoli
. Anyway, the last step of this route is the town of
Lari
, inhabited since Etruscan times. In Lari there is a castle that dates back to the Medieval era and that dominates the Valdarno area. Furthermore, the castle is protected by a defensive wall with three entrances: the Porta Fiorentina, Pisana and Volterrana.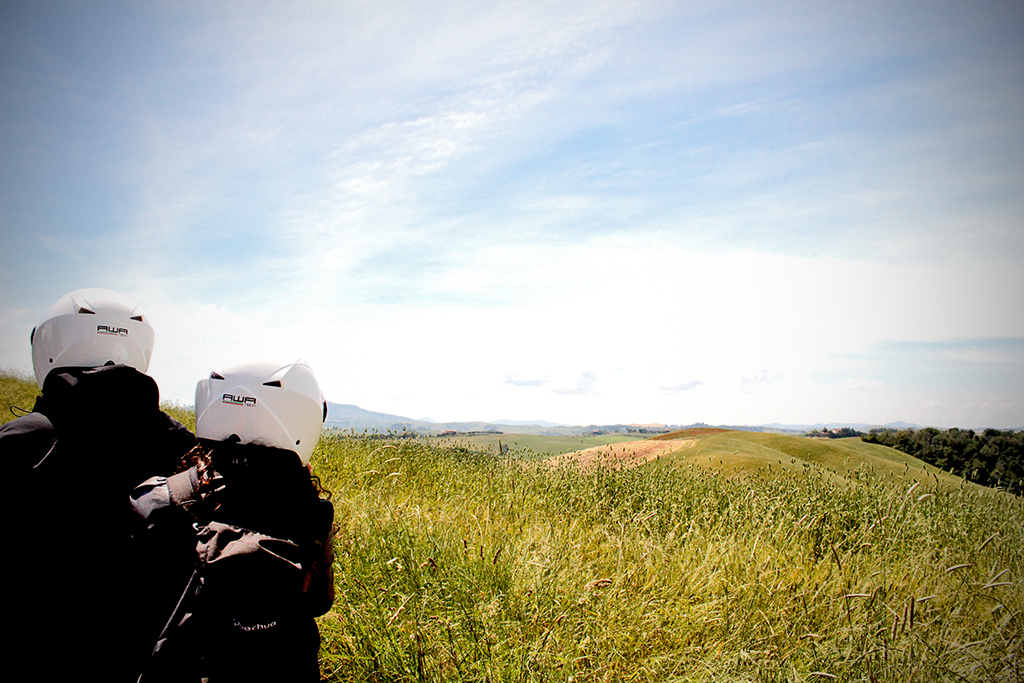 After few other minutes the tour ends in Pontedera passing through about
100 kilometres of wonderful countryside
, gentle hills and old, characteristic towns. Really suggested!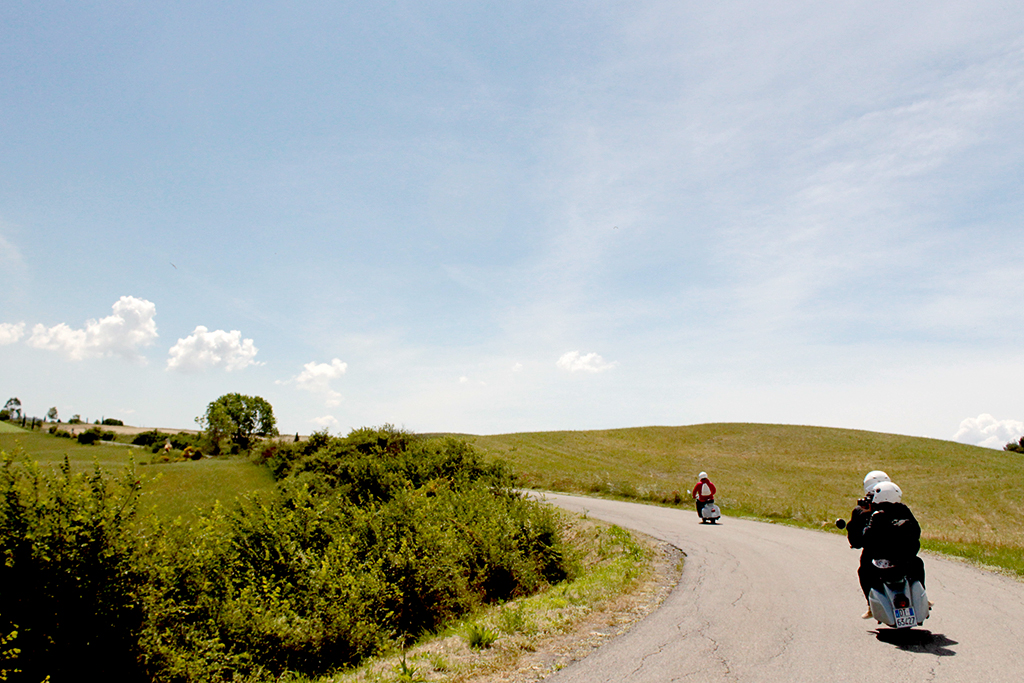 This is not the only itinerary you can choose: you can have a tailor made one or follow the steps of Tuscany Arts's "
Villages and landscapes: it's "Valdera"… in Vespa!
".
Our itinerary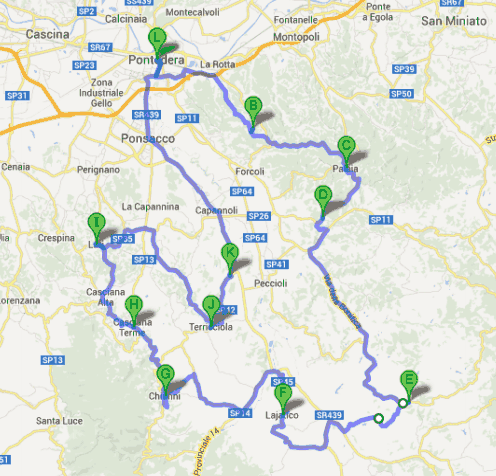 Have a look at this video:
You might also be interested in