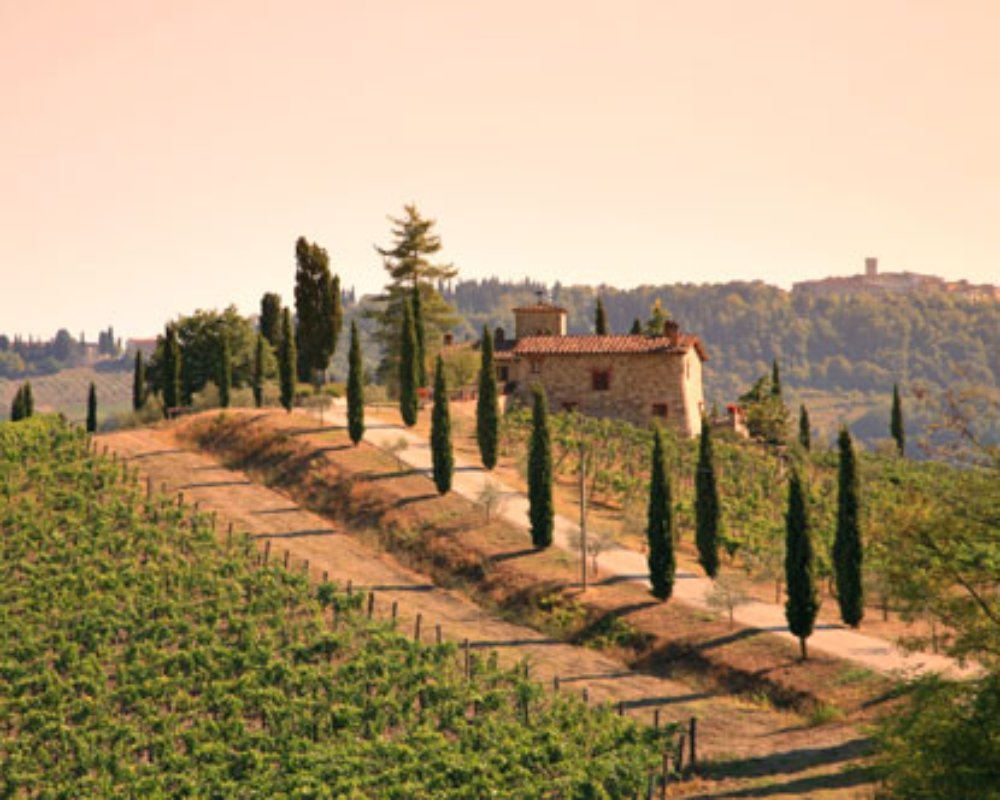 Scopri le ricchezze di Castelnuovo Berardenga
Un itinerario nell'immenso patrimonio storico del Chianti
Un percorso per scoprire due meravigliose località del comune di Castelnuovo Berardenga: Geggiano e Pontignano. Attraversa un paesaggio a che ha reso questo angolo di Toscana famoso in tutto il mondo per i suoi vini, la sua bellezza e la ricchezza della sua Storia.

Geggiano deve la sua notorietà in particolare alla sua famosa residenza, la Villa Bianchi Bandinelli, risalente al XIV secolo e poi restaurata nel 1700. Riconosciuta monumento nazionale e insieme al giardino all'italiana costituisce un complesso storico e paesaggistico molto raro per la perfetta conservazione che riporta il visitatore nell'atmosfera settecentesca.

Si prosegue verso Pontignano, nella sua imponente certosa. Già l'esterno mostra tutta la sua bellezza ma la sua ricchezza più grande è l'interno: loggiati e chiostri che conducono in piccole celle e cortili.

Non può mancare la degustazione dei vini dell'azienda Fattoria Querciavalle, perchè questa terra è fatta anche di sapori e tradizioni.
You might also be interested in
Chianti
The Chianti hills, which resemble a wavy chain, are between the provinces of Florence, Siena and Arezzo and have always epitomized this land, popular since the first person ever set foot here. ...
Scopri Chiantikeyboard_backspace