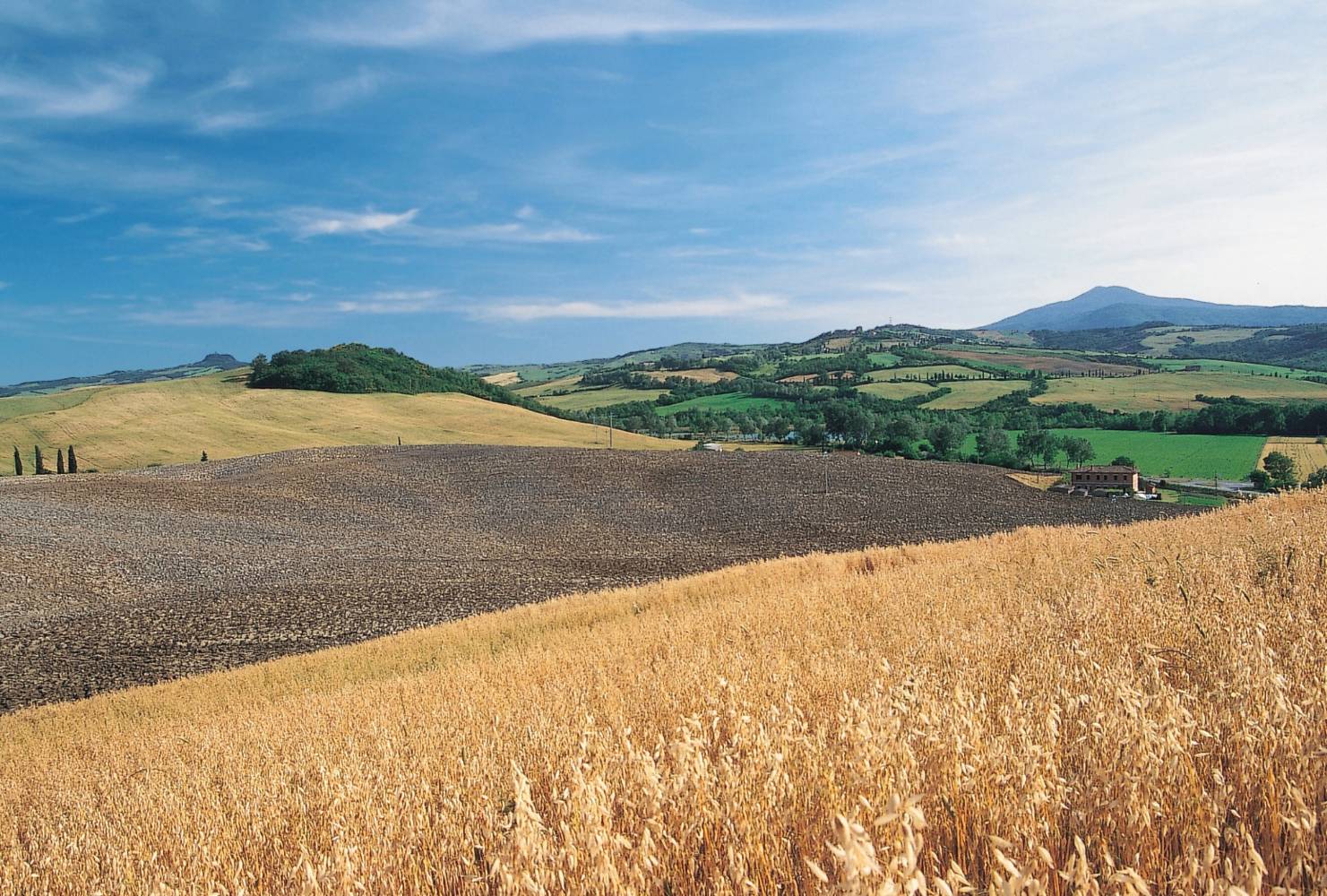 Cycling in the Valdichiana
Cycling from Ponti d'Arezzo to the Chiusa dei Monaci along the Canale Maestro
This journey runs along the Canale Maestro and passes through the orchards and vineyards in Civitella in Val di Chiana. The route is a unique opportunity to see the buildings erected in the 19th century for channelling water from the smaller canals into the Canale Maestro, literally main canal.

Shortly before the 56-km mark, you'll pass Ponti d'Arezzo. The modern, concrete structure that you can see today actually has a history that dates back many centuries: in the 14th century, the Siena-Arezzo road crossed the Chiana marsh over five small bridges, which were later transformed into a two-arch bridge, gaining six more arches in 1589. Sluices gates were applied to all of them in order to regulate the flow of the flood waters and to prevent the Chiana from merging with the Arno. A new brick and iron bridge was built in the 1800s after the Canale Maestro was widened and deepened. Bombed during the war, the hydraulic system was rebuilt in the reinforced concrete version we see today, making it the 5th bridge in its long history!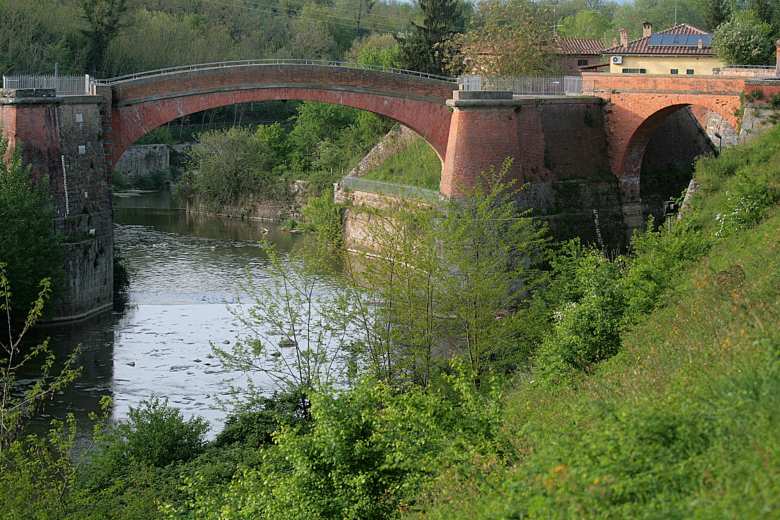 Along the next part of the route, in the direction of Arezzo, there's a mix of traffic passing close to the Ponte alla Nave, which was described in one of Leonardo da Vinci's maps way back in 1502, when it was already an important structure on the road connecting the Valdarno and the Valdichiana. Near the Ponte alla Nave, the path is flanked by the Magazzino del Grano, built by the Order of the Knights of St. Stephen. This is where the Grand Duke's army stored their agricultural products before it was sent to the market in Florence.
After about 60 km, the journey will start to wrap up as you come across one of the greatest and most impressive hydraulic structures in the area, the Chiusa dei Monaci. This water gate existed as early as 1115 and belonged to the monks at the Abbey of Sante Flora e Lucilla until 1797. The Chiana waters drove the mill where the monks made flour. Only much later was it supplied with sluice gates to regulate the water flow, and the current version has been there since 1839, based on a design by the engineer Alessandro Manchi.
This is where we end our journey. Arezzo is only 6 km away, so you can head on to the city or continue following the Canale della Chiana, which flows all the way to the Arno River. Here, you can also admire the Romanesque Ponte a Buriano, which is most likely the bridge seen behind the Mona Lisa in da Vinci's great masterpiece.
You might also be interested in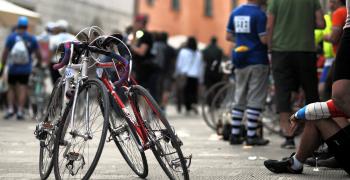 directions_bike
Learn more
Cycling
Cycling is the best way to delve deep into the soul of a territory. It allows you to reach the most beautiful places by taking the less-travelled
continue...