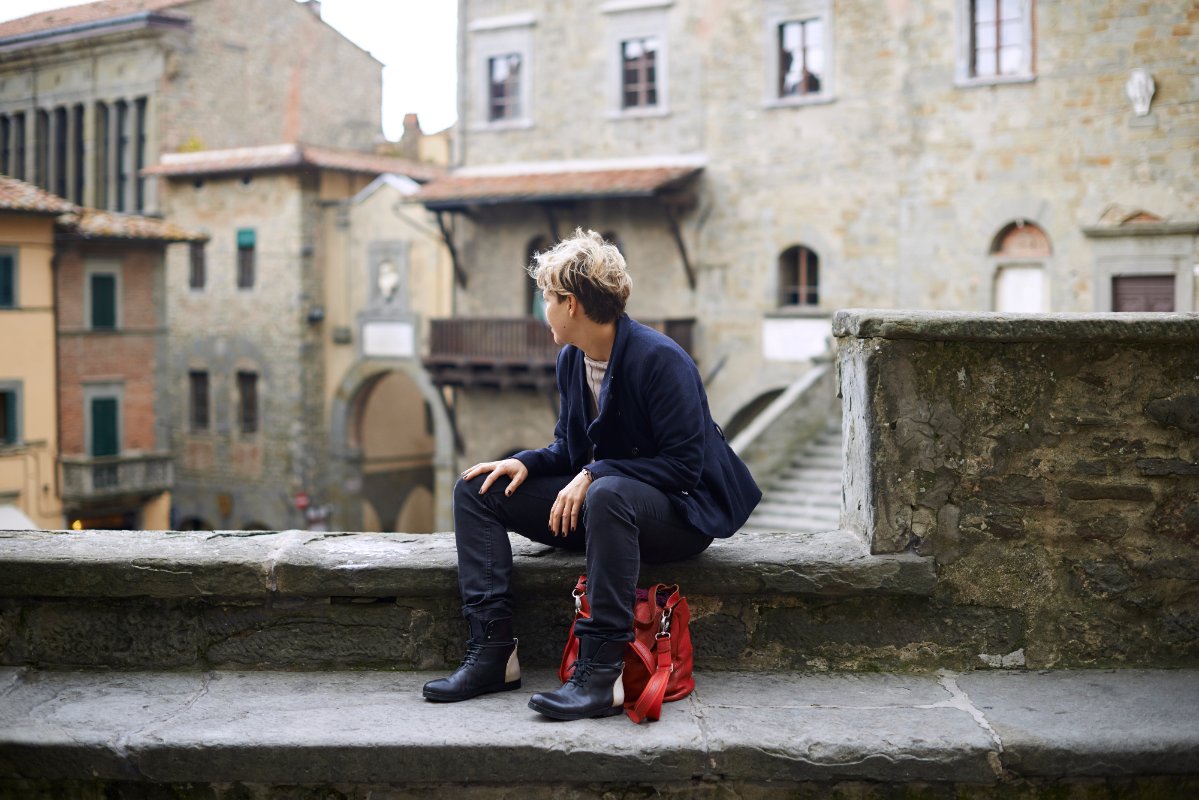 On Monday we gave you some tips for a one week itinerary in Tuscany around Cortona. If you're looking for a good excuse to finally book your trip in this post you will find at least two!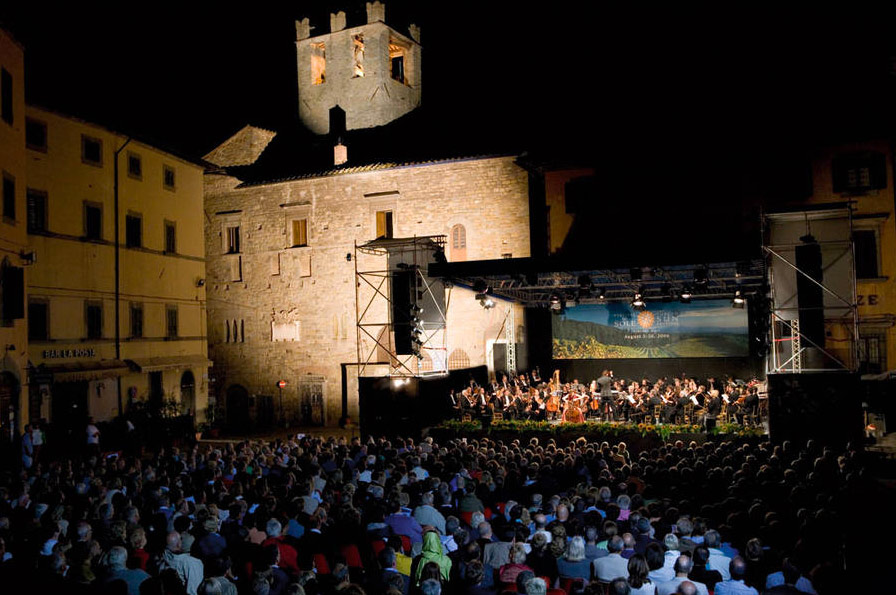 Tuscan Sun Festival 2010
The Tuscan Sun Festival is an annual music and art festival that takes place within the intimate setting of the medieval town of Cortona, in the province of Arezzo, Tuscany from the 30th july until August the 6th 2010. The August festival offers an exciting program that includes not only world class concerts, but a daily program of events that explore fine art, film, culinary and wine, fitness and wellness, and local culture and history. This year special's guests include the husband and wife team Sting and Trudie Styler together on stage in Twin Spirits: an unique and intimate live theatrical performance by a chamber ensemble of actors, singers and musicians, portraying the deep and ultimately tragic love between the composer Robert Schumann and his pianist wife Clara Wieck. The principal dancers of the American Ballet Theater, Maxim Beloserkovsky and Irina Dvorovenko (Max and Irina) return to the Festival to present a Ballet Gala: Stars of the Bolshoi and Mariinsky. With a musical programme boasting some of the world's most distinguished artists, the Festival opens with an Opera Gala, featuring the winner of the BBC Cardiff Singer of the World, Russian soprano Ekaterina Scherbachenko, together with tenor Marcello Giordani, supported by the Orchestra della Toscana. GRAMMY award-winning diva soprano, Reneé Fleming, appears in Piazza Signorelli for an evening of beautiful arias, together with Alberto Veronesi and the Orchestra del Festival Puccini with the participation of young composer and conductor Anthony Arcaini. Violin superstar Joshua Bell returns to the Festival with his long-time collaborator, Gramophone award-winning cellist Steven Isserlis, and Italian actor/director Gabriele Lavia delivers an evening of monologues called "Il Sogno di un uomo ridicolo" (The Dream of a Ridiculous Man), by Fyodor Dostoevsky, supported by harpist Cecilia Chailly. Here you can find a short video of last year's edition: [youtube]http://www.youtube.com/watch?v=JPXkR0rwIAI[/youtube] For the full program check out the official web site.
Insanamente Sound Festival 2010
It's a rock music festival that takes place in its fourth edition at Camucia di Cortona from July the 9th until the 11th 2010. Want to get the feeling? check out this video of last year's edition: [youtube]http://www.youtube.com/watch?v=PtnEY8onu7c[/youtube] This is the final line-up: FRIDAY 9 JULY 2010 Mariposa The zen circus SATURDAY 10 JULY 2010 A Toys Orchestra Tonino Carotone SUNDAY 11 JULY 2010 World Soccer Champioship final match Malfunk Here is the direct link to the festival.
You might also be interested in