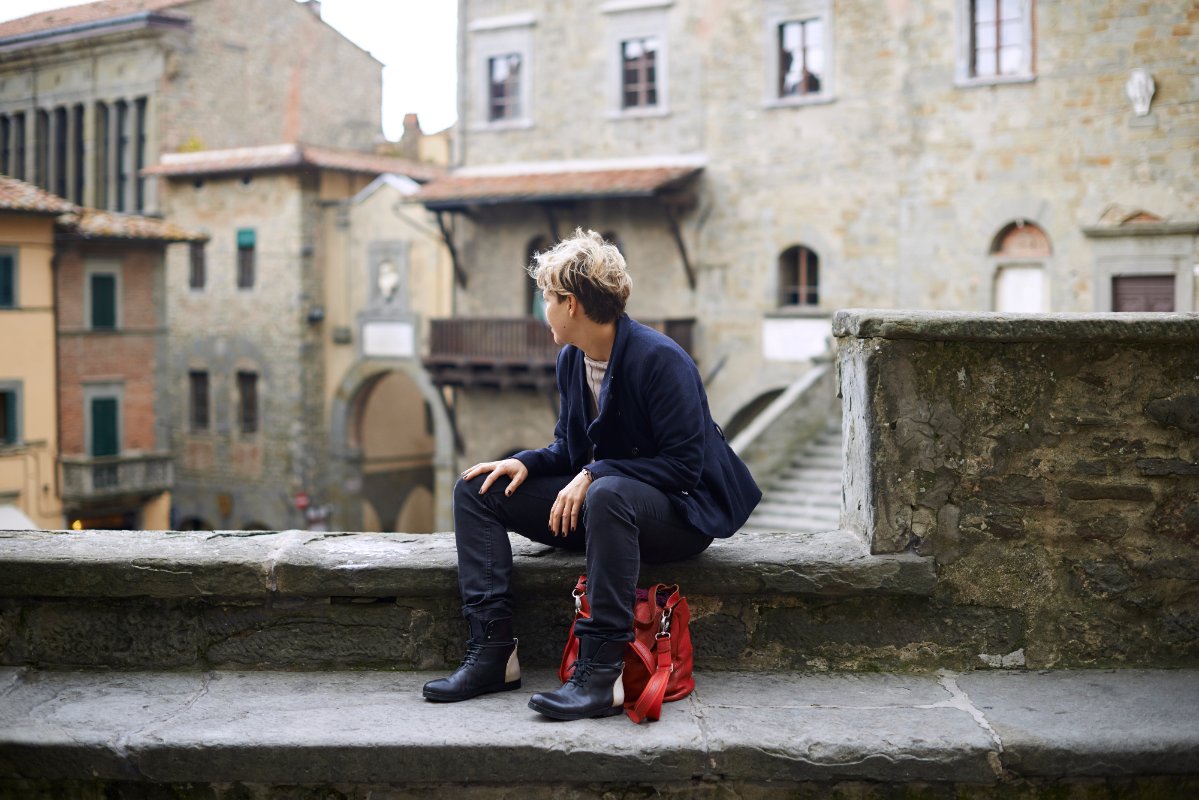 Concerts in Churches in Florence and Tuscany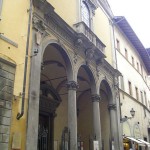 I asked Erica of @TuscanyTunes to write this post that I think will appeal to my fellow art lovers who might enjoy catching a concert in the evening. There are a lot of free or cheap clasical music concerts in Florence's churches, with organ, chamber, or choral music. There are strong connections between music and art. While traveling in Florence or Tuscany, randomly coming across a free classical music concert in a nice, hidden church is more common than you think. But it would be even better to be organized and have a few reference points and suggestions on the possible dates or times of year during which these concerts are held, not to mention potential locations. These concerts are not usually listed online. You find them by noticing signs on church doors or simply posted around town, so that is what I did - I walked around Florence to find some information for you. So here is a partial list of free classical concerts organized in Florence in churches and auditoriums.
Music wednesdays organized by "Florence Cassa di Risparmio"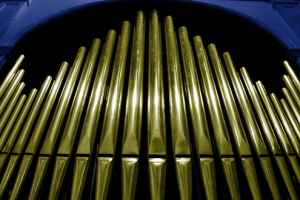 It's the fifth edition of the music festival promoted by the Cassa di Risparmio of Florence and organized by the Maestro Giuseppe Lanzetta that includes 13 live concerts from March to December 2010. All the concerts take place in Auditorium dell'Ente Cassa, (in via Folco Portinari, 5) where Clemente Terni's organ realized in 1975 can be found. The choice of a "profane" location is due to the repertory which is not limited to sacred music. All concerts are free of charge with compulsory registration through these numbers 055.2613289/055.2612012, or via e-mail to federica.checchi@entecarifirenze.it. In the past editions of Music Wednesdays some great interpreters of organ music (but also other instruments) have been staging: Gustav Leonhardt, Ton Koopman, João Vaz, Gerald Gifford, Eric Lebrun, Francesco Tasini, Peter Planyavsky, Felix Friedrich, Benjamin Alard, Ullrich Böhme... Programme: 28 April at 9pm JOSEP Mª MAS I BONET organ (Spain) 12 May at 9pm CHARLOTTE ZEIHER soprano (Germany) GIOVANNIMARIA PERRUCCI organo (Italia) 26 May at 9pm LUDGAR LOHMANN organ (Germany) 9 June at 9pm FRANCESCO FILIDEI organ (Italy) 16 June at 9pm TON KOOPMAN organ (Netherland) 15 September at 9pm ROMAN PERUCKI organ (Poland) 29 September at 9pm RUDOLF KELBER organ (Germany) 13 October at 9pm VINCENZO ALLEVATO organ (Italy) 20 October at 9pm FRANCESCO ATTESTI piano (Italy) LUCA SCANDALI organ (Italy) 10 November at 9pm ULRIKE NORTHOFF organ (Germany) 7 December at 9pm EMANUELE CARDI organ (Italy) ORCHESTRA DA CAMERA FIORENTINA (Italy)
World Sacred Music Festival
This festival usually takes place one week before Easter in the Church of Santo Stefano al Ponte Vecchio built in 13th century and badly damaged during the second world war, and by the 1966 flood. The church has now been deconsecrated and normally hosts the Orchestra Regionale Toscana. Since Easter 2003 it hosts the World Sacred Music Festival. The festival offers one or two concerts a day, for a total of 10-15 concerts throughout the week. This year's edition hosted: Ensemble Currentes (music from XIV and XV Sec.), the Musicians of the Maggio Fiorentino Formazione, Ensemble San Felice & Currentes Ensemble, Mauro Pagani and Popular and Sacred music from Corsica.
If you'll be in Tuscany in June you can still go to the last appointment of the World Sacred Music Festival with
Anoushka Shankar & Band
the 8th June at 9 pm at the church of S. Stefano al Ponte.
Anoushka Shankar
is the daughter of Ravi Shankar the Indian sitar player famous for being George Harrison's teacher. She is also the step-sister of Norah Jones.
Church on Via del Corso: S. Maria de' Ricci
This church has organ concerts daily (except Sunday) at 6pm and again at 21:15 (costs 11 euros). Quality is variable.
Evangelic Lutheran Church of Florence
Other concerts are organized by the Evangelic Lutheran Church of Florence located in
Lungarno Torrigliani, 11
. Here is the programme for the month of April:
14th April
at 9pm
Nostalgia e Struggimento
Elena Cavini and Andrea Botta playing music of Franz Schubert, Johann Kasper Mertz
21th April
at 9pm
Symphonies with 2 organs
Lorenzo Maria Scultetus, Francesco Giannoni playing music of Wolfang Amadeus Mozart and Johann Sebastian Bach
St. Mark's English Church
On Via Maggio
. The "Orpheus Ensemble" presents sacred music, Italian opera arias and Neapolitan Songs with piano and voice Every day at 21.15, St Mark's English Church, via Maggio 16-18, info 3408119192, €15, for The Florentine readers € 10 (Mon free piano recital) [Source:
Accademia Europa
; Info:
www.stmarksitaly.com
]
In Pisa
Thanks to the suggestion on twitter by @CasinadiRosa (of the excellent blog At Home in Tuscany), here are a few concert options for the city of Pisa:
These two festivals are run by the Opera Primaziale Pisana, information on this website (thanks Gloria!).

Music under the Tower. This festival runs June and July. Classical and Jazz, costs 15 euro.
Anima Mundi Festival. September and October. Free sacred music concerts in the Piazza dei Miracoli and nearby Cloister.
Further Resources
Simone Stella is an organist who plays in many churches in town and lists concerts here:
www.simonestella.it
Want more on concerts and events in Tuscany?
This post was written by Erica who covers music and events for the social media team. Follow TuscanyTunes on twitter or facebook.
You might also be interested in