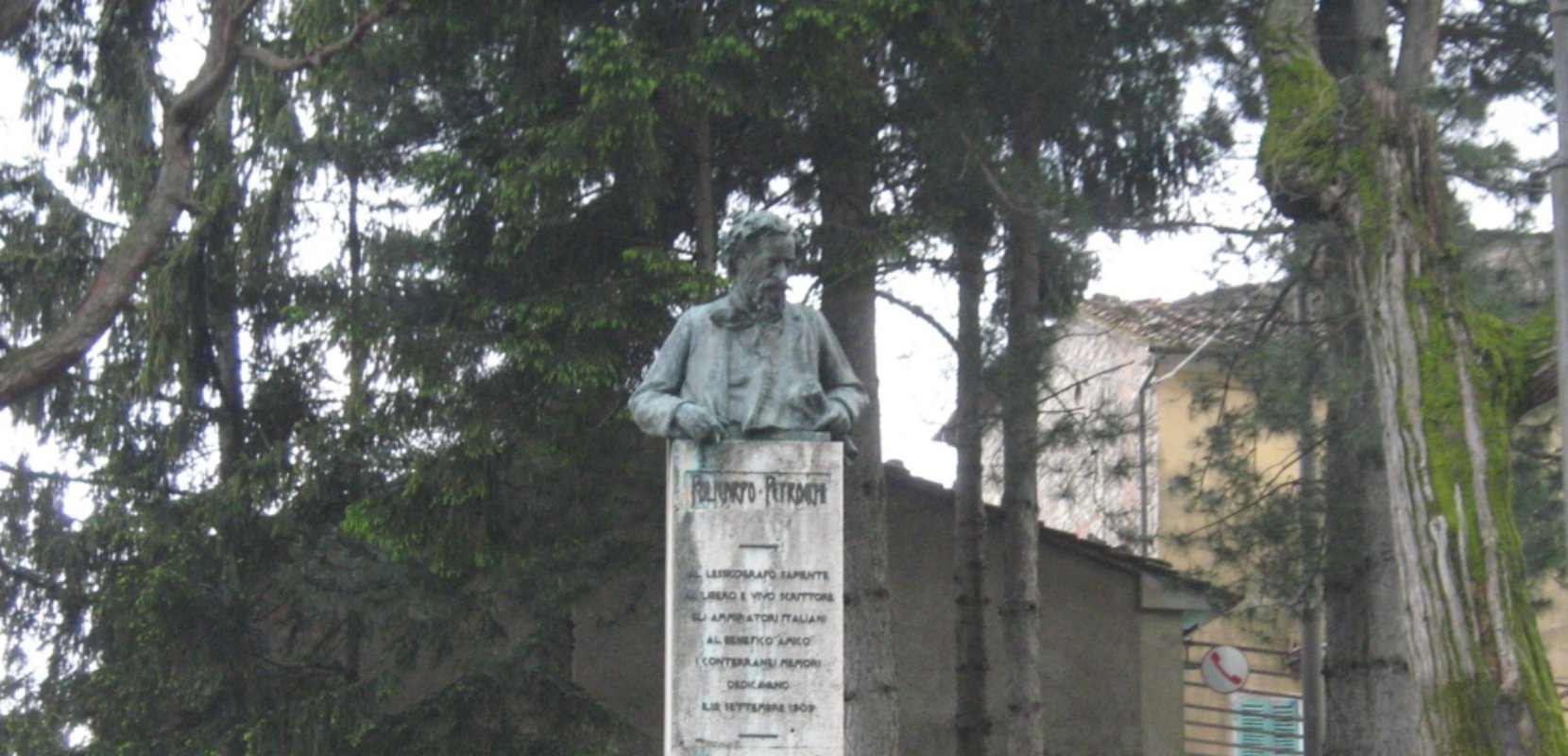 Cireglio and the "Novo Dizionario"
Eminent scholar Policarpo Petrocchi supported linguistic unity in the nineteenth century
Castello di Cireglio is a small town in the Pistoiese Mountains located on the slopes of Monte Sasso di Cireglio. Surrounded by a chestnut forest, it is one of the Tuscan Apennine's most typical hamlets and was the home town of one of the nineteen century's most important linguists: Policarpo Petrocchi (1852-1902). He authored a popular Italian dictionary of his time, known as the 'Novo Dizionario'. The purpose of this publication (which flanked various grammar books, anthologies and scholastic texts written by the professor) was to help create a national identity by creating linguistic unity in a country otherwise characterized by multiple dialects. For an overview of linguistic differences throughout the country and to better understand Petrocchi's efforts for language unity, see 'Microstoria' (NTE edizioni, 2002) by Carlo Onfrio Gori.

After completing his studies in Pistoia, Petrocchi travelled northward to teach near Bergamo (Tuscan language professors were in high demand during this time period). He also taught in Turin and Milan. Deeply connected to his region of origin, Petrocchi founded the 'Society for Honor and Work' with the intent of creating several infrastructures that were deeply essential for the region's growth. After winning a cash prize for his noteworthy book 'Le Guerre', he used the money to pave his native town's main piazza. As a staunch supporter of Garibaldi, the scholar was against all of Crispi's political reforms which he viewed as a degeneration of Italian political traditions. His monumental statue was created by artist Lorenzo Grazzini in 1909. Periodically, the Society of Honor and Work organizes seminars spotlighting Policarpo Petrocchi and his works.
You might also be interested in
Appennino
Snow and nature are the perfect phrases to describe one of the most-loved tourist areas in Tuscany. The Appennine and the Abetone pass are the most important skiing destinations in the entire region. ...
Scopri Appenninokeyboard_backspace