Christmas in Cortona
Find out what to see and do as Cortona is transformed with twinkling lights, Christmas trees and seasonal decorations
Ever wondered what Christmas in Tuscany looks like?
It is a festive month full of holidays, markets, lighting decorations, delicious Christmas desserts and chaotic family gatherings or big reunions! This period of the year is simply unique: if you are considering to plan a trip to Tuscany in December choosing to spend the Christmas holidays in Cortona is a great idea.
As often happens, a picture is worth a thousand words so here is a photo gallery with inspiring shots of Cortona taken by Andrea Migliorati during the Christmas time in Cortona.
Enjoy this wonderful journey in a picture perfect Tuscan destination!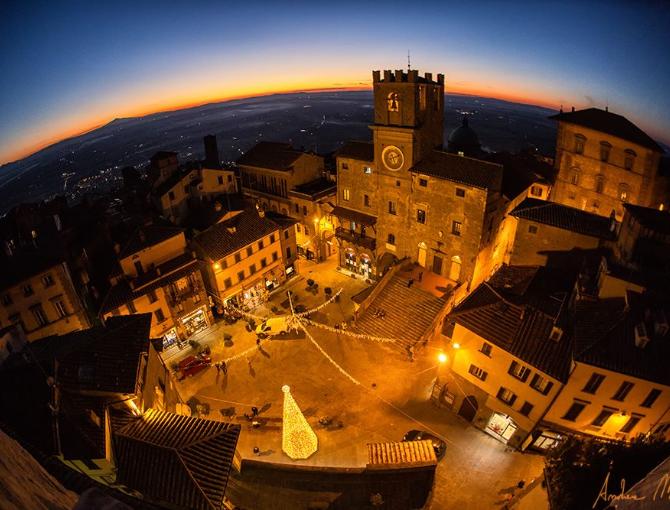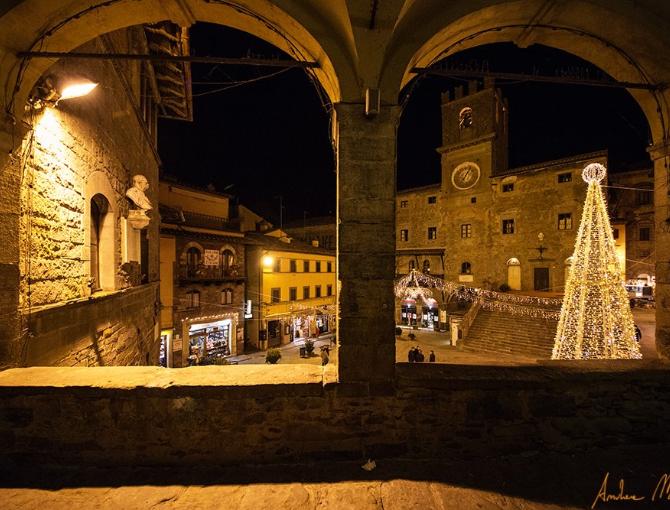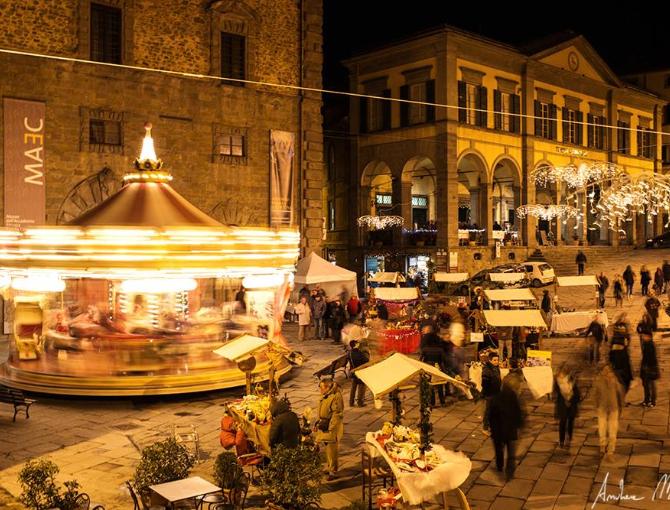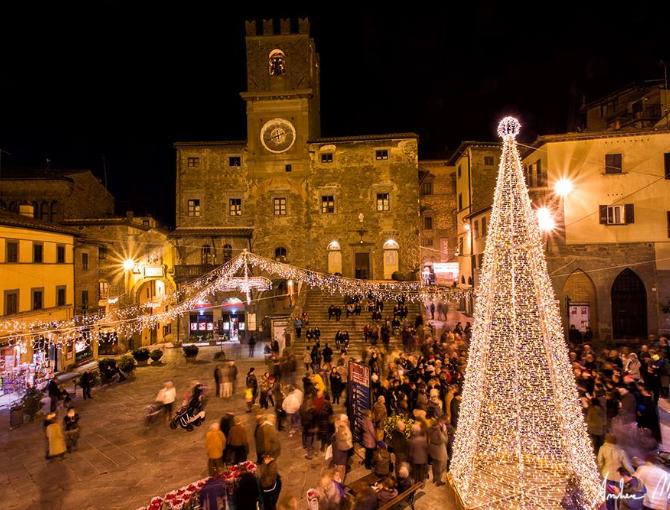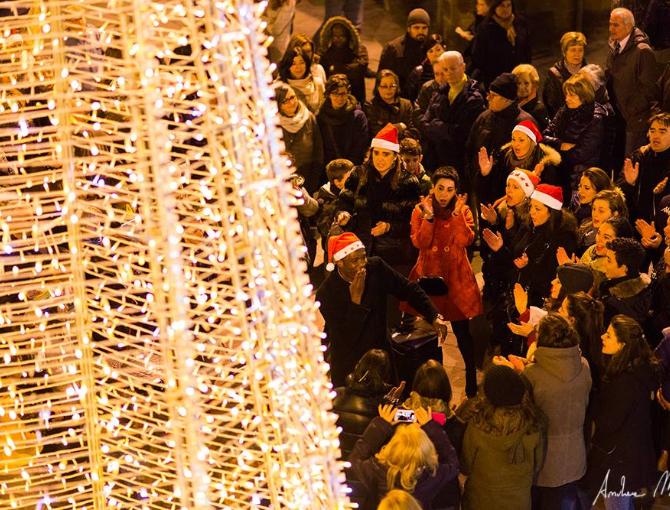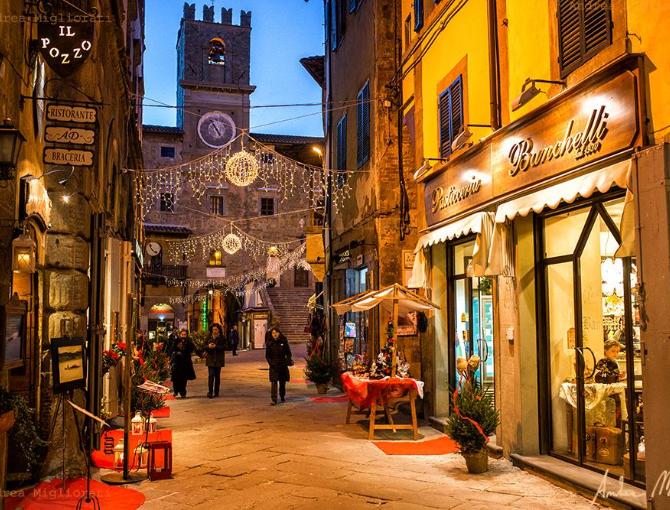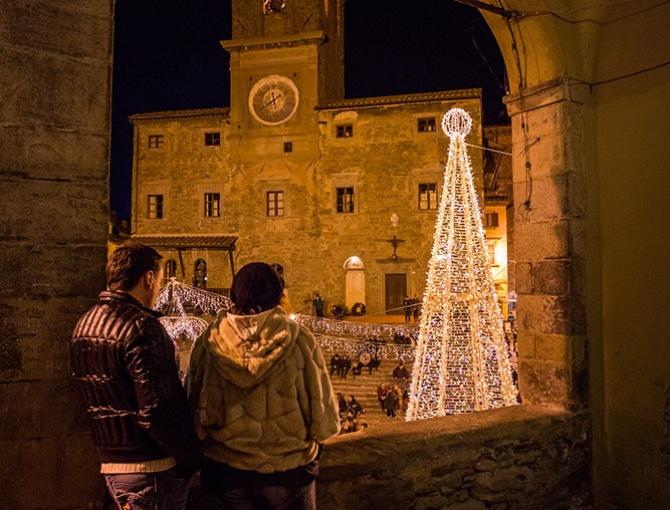 Cortona, a beautiful city 365 days in a year, is a magical city with a very warm atmosphere that nobody would like to leave once it's dressed up in Christmas lights.
Products and local delights await you in the beautiful setting of Piazza Signorelli, while Christmas lights and markets animate the city. All the shops' windows are elegantly decorated and everything makes the holidays in Cortona unforgettable along the streets, at Teatro Signorelli or in the main square theatre performances, classical Christmas concerts and events and New Year's Eve celebration take place. Also the traditional places of art and culture will be pervaded by the atmosphere of Christmas.
Take a stroll down these decorated stradas, take in the festive holiday vibes in the enchanting setting of this Etruscan town!
You might also be interested in