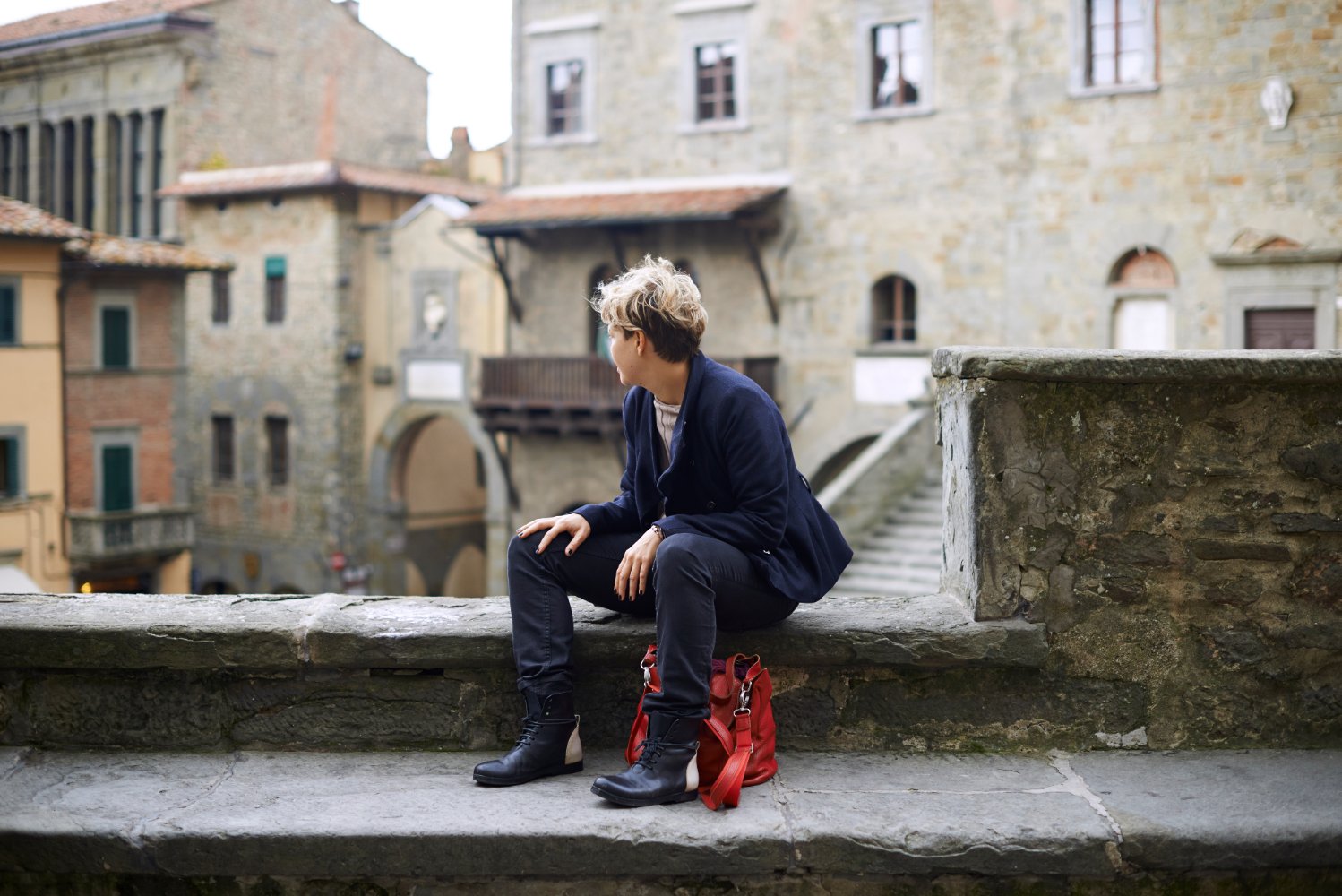 Christmas in Cortona, Tuscany
Ever wondered what Christmas in Tuscany looks like? It is a festive month full of holidays, markets, lighting decorations, delicious Christmas desserts and chaotic family gatherings or big reunions! I truly love this period of the year, nevertheless I bet that you weren't considering to plan a trip to Tuscany in December! If it is your first trip to Italy, maybe you can't resist to green, gold rolling hills or fields full of poppies and sunflowers, and I totally see your point, but visiting Tuscany during the Christmas holidays still remains a great idea. I was wondering how to convince you when I run into 
Andrea Migliorati's tweet
 (a Tuscan photographer), sharing an inspiring photo of Cortona taken few days earlier. As often happens, a picture is worth a thousand words so that's why I asked him if we could share his photograph of this lovely town dressed up in Christmas lights on
Visit Tuscany's Facebook page
. He replied showing me an album full of great shots, that deserve to be seen by you.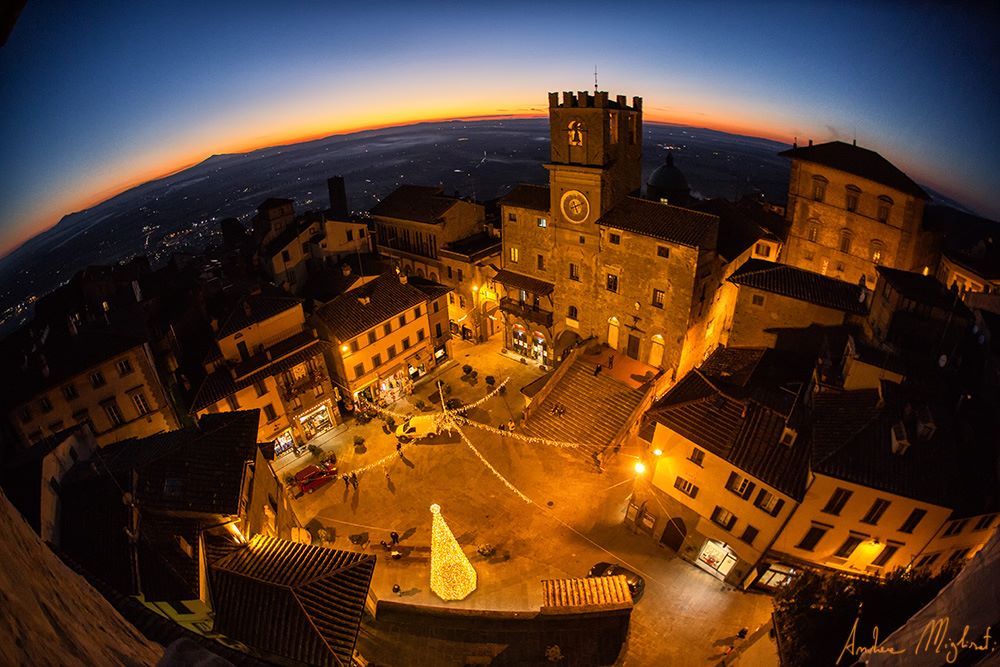 Andrea Migliorati, born in 1981, has been a photography lover since he was a kid. He got this passion from his father and he started taking pictures with his parents' camera, a Nikon FM. Over the years, he joined the digital world and in 2006 he bought his first digital SLR. Since then, he constantly practice this passion which now has also become a job. He feels comfortable with all types of photography but he devotes much of his spare time to wildlife and landscape photography. "
Many people dream of living in Tuscany and that's exactly where I was born, precisely in Arezzo. I live in Cortona, which is a beautiful city 365 days in a year
".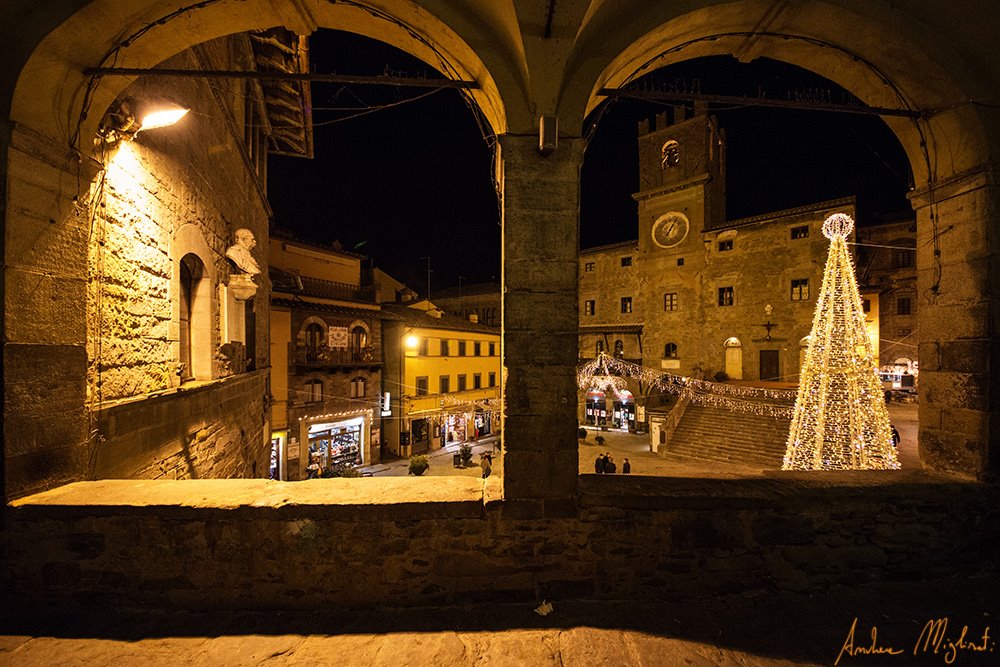 "
I recommend to visit Cortona during Christmas time simply because people will find a magical city and a very warm atmosphere that nobody would like to leave."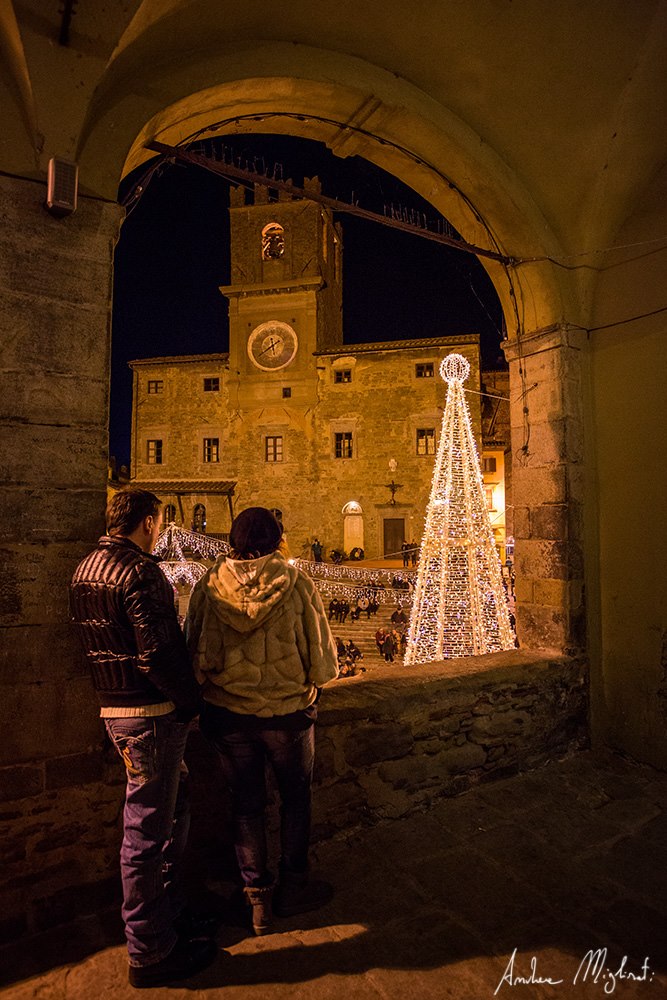 "There are beautiful Christmas lights, markets and the carousel for children".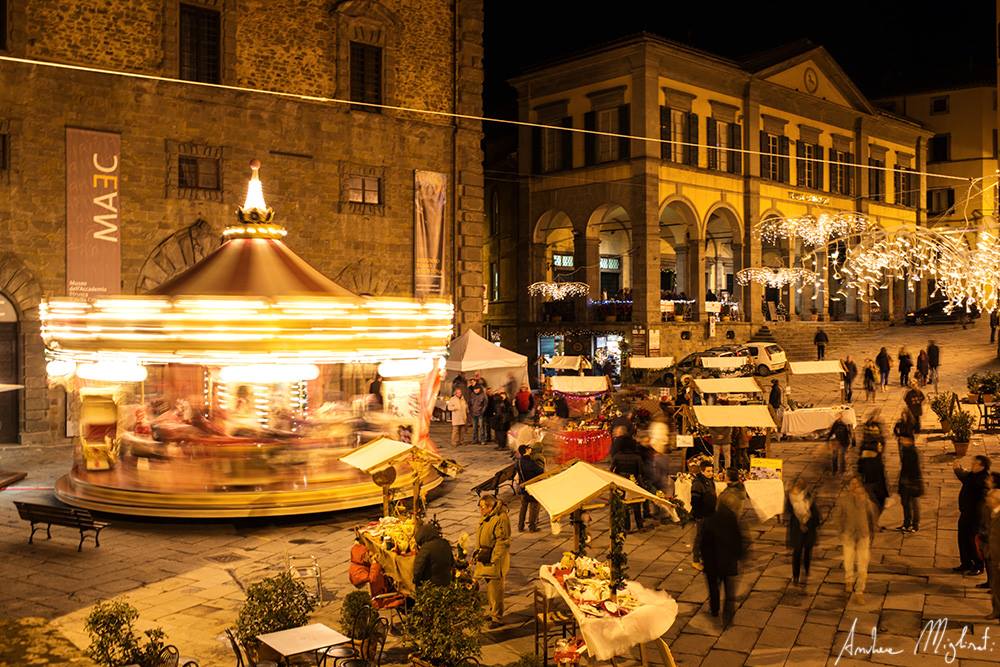 "Along the streets or in the main square theater performances, classical Christmas concerts, the Toscana Gospel Festival and New Year's Eve celebration take place."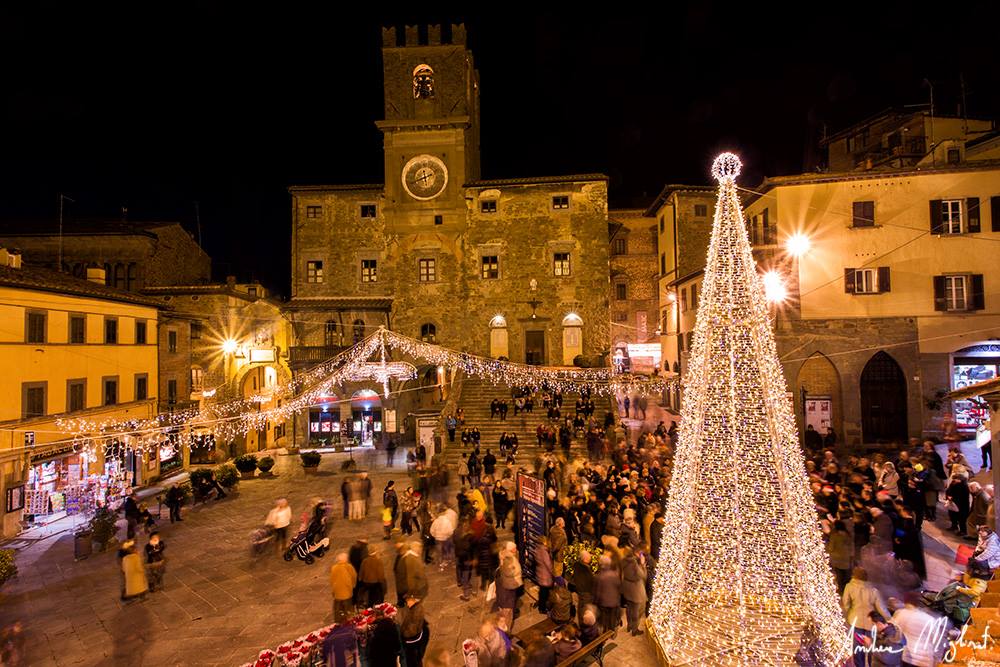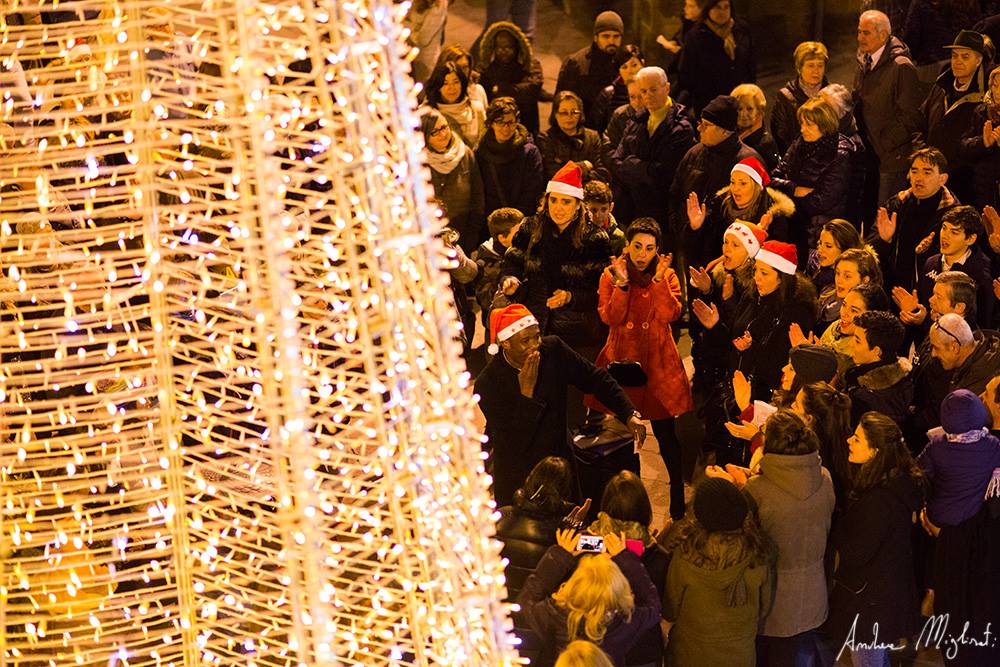 "All the shops' windows are elegantly decorated. Everything makes the holidays in Cortona unforgettable
".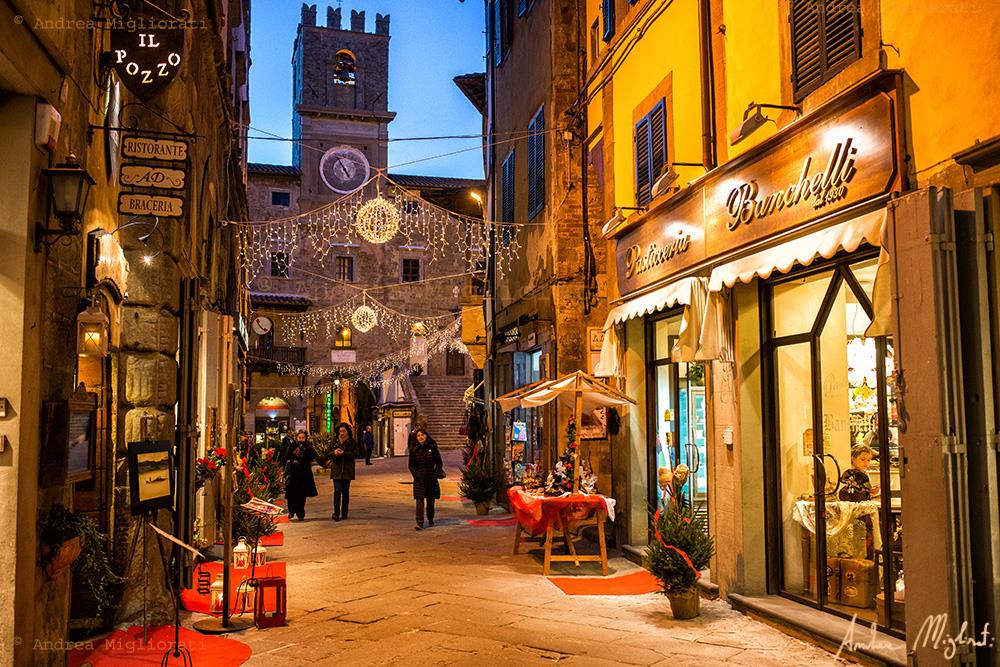 It's a Christmas fairy-tale in Tuscany, isn't it? Don't forget to like 
Andrea Migliorati's Facebook page
 and here is his website: 
http://www.andreamigliorati.it/
The Social Media Team of Tuscany wish you a Merry Christmas and a 2015 full of joy... and Tuscan moments!
You might also be interested in