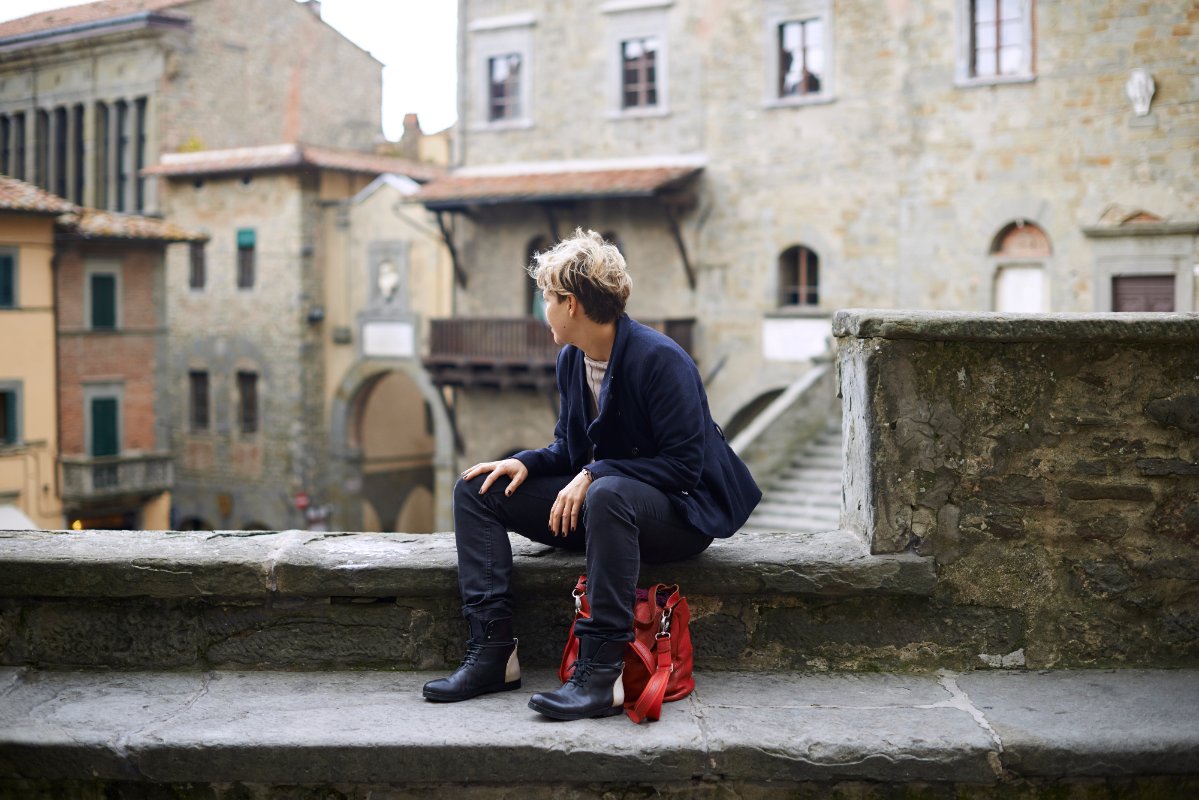 Chianti and Valdarno: 12 Museums, but just 1 Card!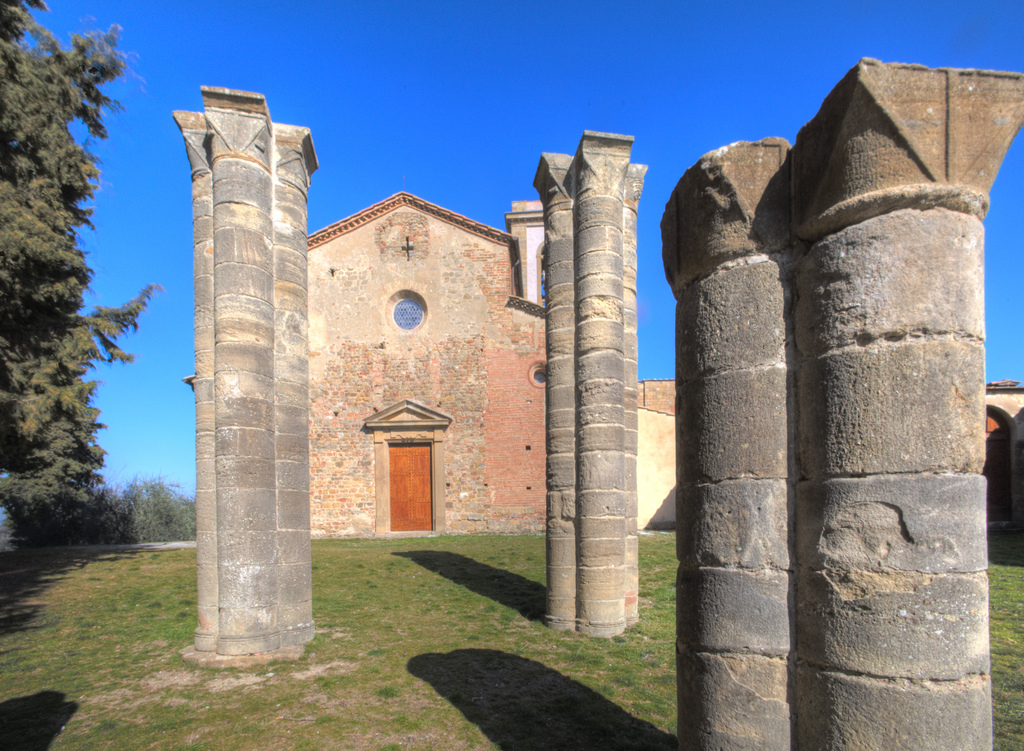 Tuscany is full of great little places to discover and small museums that will surprise you with their precious treasures.
The museums of the
Chianti
and
Valdarno
area, in the Florence Province, are among these
underestimated spot
s. And now there is a new tool to visit them all:
"Immagini e saperi" (Images and Skills)
is a special card that allows visitors to enter all of the 12 museums in the Chianti and Valdarno. For just 5 euros, you'll get to visit an entire network of museums, parishes, oratories, masterpieces, altarpieces, sculptures and precious artworks that date back to the Middle Ages and the Renaissance.
Here are the "fantastic 12".
Don't miss a single one of them…
and don't forget to take in the landscape and beautifulcountryside surrounding you!
1 – Sant'Appiano Antiquarium (Barberino Val d'Elsa)
A small museum, next to the Sant'Appiano parish church, that houses some of the archeological finds of the area.
2 – San Leolino Church (Rignano sull'Arno)
Part of the original Romanesque structure of this church (first mentioned in 1066) is still visible, but the building has suffered a lot of damage over the years due to floods from the nearby Arno River.
3 – Museum of Sacred Art at San Francesco (Greve in Chianti)
Originally a hospice for Franciscans, this museum hosts a collection of paintings, sculptures and liturgical hangings from the 13th to the 19th centuries, as well as an archaeological section, which includes local items from the Etruscan, Roman and Medieval ages.
4 – Masaccio Museum – Pieve di Cascia (Reggello)
A tribute to Masaccio, but also a good collection of silverware, monstrances, reliquaries, astylar crosses and other important ecclesiastical objects from the 15th to the 19th centuries. Here you will also find one of the most important works of the area: a Triptych with Madonna and Child and the Saints, which is the first known work by Masaccio.
5 – Museum of Sacred Art (San Casciano Val di Pesa)
The museum is made up of the Church of the Intercession and also includes some adjacent buildings. There are works by many renowned artists, furniture and liturgical vestments, as well as an archeological section. There is also a hall dedicated to different types of homes, ranging from the typical Chianti farmhouse to more primitive dwellings.
6 – Museum Santa Maria of Sacred Art (Impruneta)
The museum is located in the medieval basilica of the town and hosts sacred furnishings and detached frescoes. There are also terracotta and silver works, reliquaries and various Codes, including a miniature Code from the 1300s, and a processional Cross attributed to Lorenzo Ghiberti.
7 – Museum of Sacred Art (Tavarnelle Val di Pesa)
The museum is housed in buildings adjoining the Pieve di San Piero in Bossolo. The collection includes paintings by Rossello di Jacopo Franchi, Lorenzo di Bicci, Neri di Bicci and others. There are also some items of sacred silverware, church vestments and domestic furnishings, a series of silver and gold-leafed wood reliquaries that evidence popular devotion and worship.
8 – Museum of Sacred Art (Incisa Valdarno)
The museum is in the Oratory of the Cross was founded in the 1300s, and then modified in the 17th century. The works displayed there come from the Oratory and from other churches within the municipal territory.
9 – Oratory of Santa Caterina (Bagno a Ripoli)
The Oratory of Santa Caterina, near Florence, is a rare gem of the Italian Gothic tradition: built around the mid-14th century, it conserves some magnificent frescoes and decorations that have recently been restored.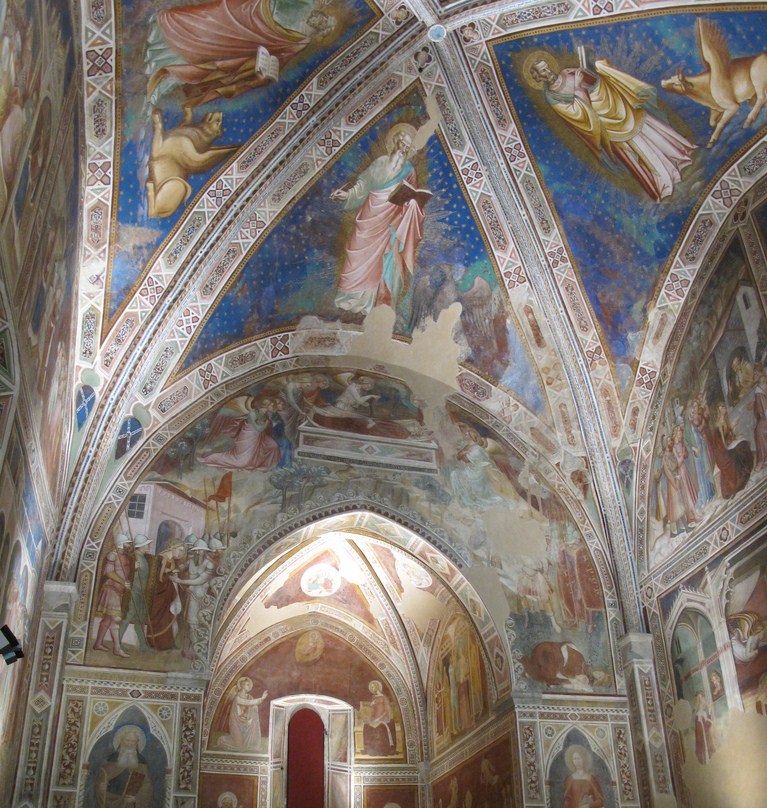 10 – Museum of Sacred Art (Vallombrosa) Inaugurated in 2006, it is housed in a part of the Abbey of Vallombrosa. Inside, there are sacred vestments, paintings, books and manuscripts, majolica-ware and old missals. The two masterpieces are a large altar-piece by Domenico Ghirlandaio and the "Altoviti" collection of ornate vestments (15th-16th centuries).
11 – Emilio Ferrari Museum (Tavarnelle Vadipesa)
The museum conserves a collection of equipment, utensils and instruments that document the evolution of local production processes and artisan activities (carpenters, shoe smiths, steel smiths…) that once belonged to Emilio Ferrari, an engineer from Genoa.
12 – Museum of Sacred Art of the Collegiate Church of Santa Maria (Figline Valdarno)
The church of Santa Maria dates back to the 13th century and is today a museum with important works of art, among them is a 14th century painting of the Madonna with Child by a member of the Giotto school (Maestro of Figline); a statue of San Giuseppe by Andrea della Robbia;, two paintings of angels by Domenico Ghirlandaio; and the 1590 Martyrdom of San Lorenzo by Ludovico Cigoli.
INFO
www.chiantimusei.it
www.chiantivaldarno.it
www.verditerre.org
You might also be interested in