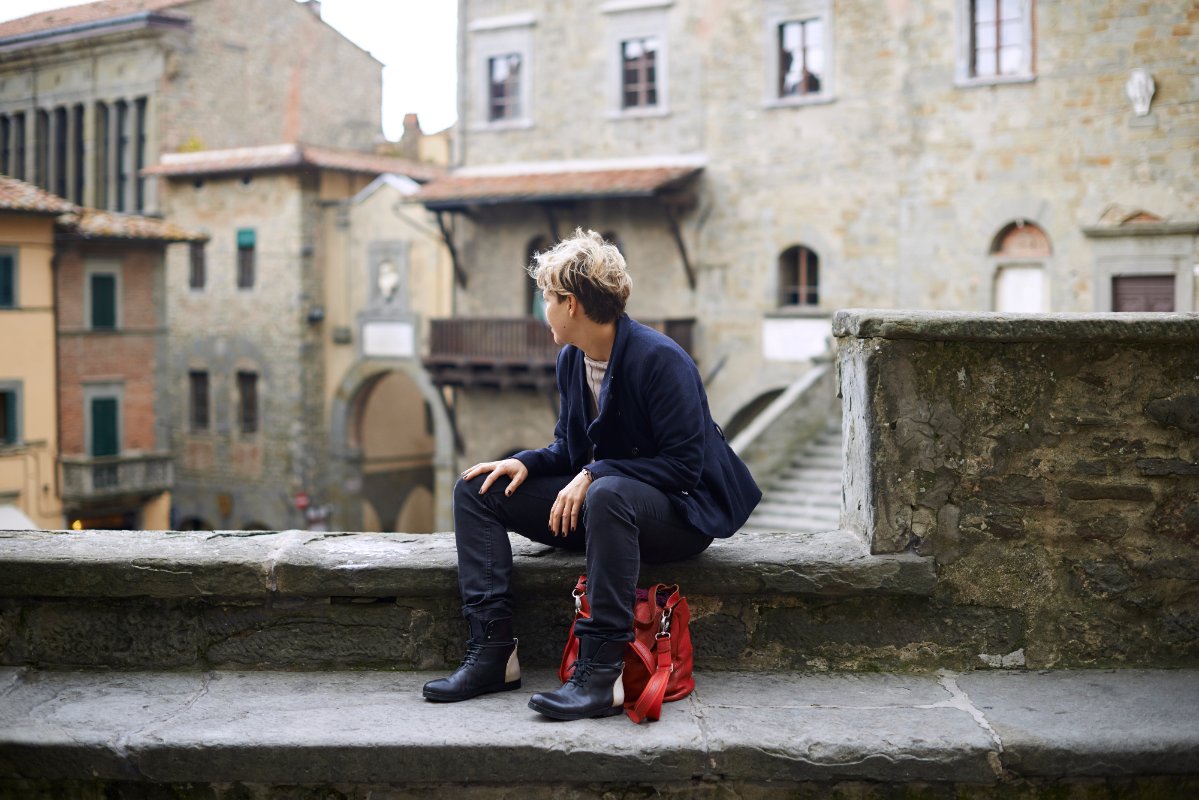 Cecchini, Panzano's Butcher
Whilst on a Road trip in Tuscany last autumn we were driving through the hills between Siena and Florence. Both being "Enogastronomes" the most important job I had each day was deciding what and where to eat. I picked up our "Lonely Planet" and found a small, but now very significant, entry regarding a
Butchers' shop
in a small town called
Panzano
. (Butcher with a capital "B")
Dario Cecchini
is known as the protector of the Fiorentina and the fame is well deserved. As it was lunchtime and we had a long drive ahead we decided to opt for Burger and fries.... a €10 menu including water, coffee and cake.... Mac Dario costs just like the Golden Arches (or so I am told). Well we were seated at a long refectory table on the Terrace and joined by Dante the waiter who is a serious foodie and I would highly recommend him as a great story teller if you need to know anything about Italian cuisine........ So adding a ¼ of the house red to our order we soaked up the Autumn Tuscan sunshine whilst being given directions to the Friuli "Goose fair" and awaiting our food. Here I must tell you that we had made a mistake by both ordering the €10 menu the €20 is something from "The Meat eaters guide to the Universe" and I shall now have to return to Panzano twice, once for this at lunchtime and a second time to Dine at "SoloCiccia" for the €30 "Ode to the Steer" (A guaranteed 2 hour,7 dish menu of Beef, Beef and more Beef) Then "Burger and Fries" Arrived....and Jack Nicholson could just be right, it could just be
"The best burger in the world"
. The Burger is
100% lean beef
cooked exactly how you ask and the potatoes are oven roasted with the skin on, soft and fluffy inside whilst crisp on the outside, the onions and salad are fresh and flavourful, no bun but fresh Tuscan bread, the wine was one of the best we had tasted all week, the coffee was good and the cake delicious. All together..Great food, good wine, wonderful service with a huge car park and terrace. If the weather lets you down, or you arrive late (that is after 12:30 the terrace is already full) the inside restaurant with access from the shop is a sight to behold. For €25 in two and no need to eat until the next day Mac Dario is a must for Meat Eaters anywhere. Special thanks to Nikkie Burr that describes herself  in this quick note:
"I am a 47 year old English born Operations manager in the Gaming Industry, my partner and I live in Parma, Italy where we have the opportunity to eat and drink extremely well. My passions are Cooking, discovering small independent Vineyards and driving fast cars. I inherited my love of good food and wine from my Father who taught me that if I eat where the locals look happy then I shall always eat well…. So far this has proven right during my travels around the globe. We tend to take a long weekend every month to six weeks, pick out a wine producing area or food festival on the map, get in our car armed with a "lonely planet" and Agritourism guide and explore.  I am now working on a guide to one of Italy's greatest classic car races The Mille Miglia, with a culinary, cultural backup to the places travelled through by the race to combine with the wonderful automotive photography……….. Fingers crossed.
" Save this tip into your foursquare account, this will remind you to visit MacDario's!
You might also be interested in