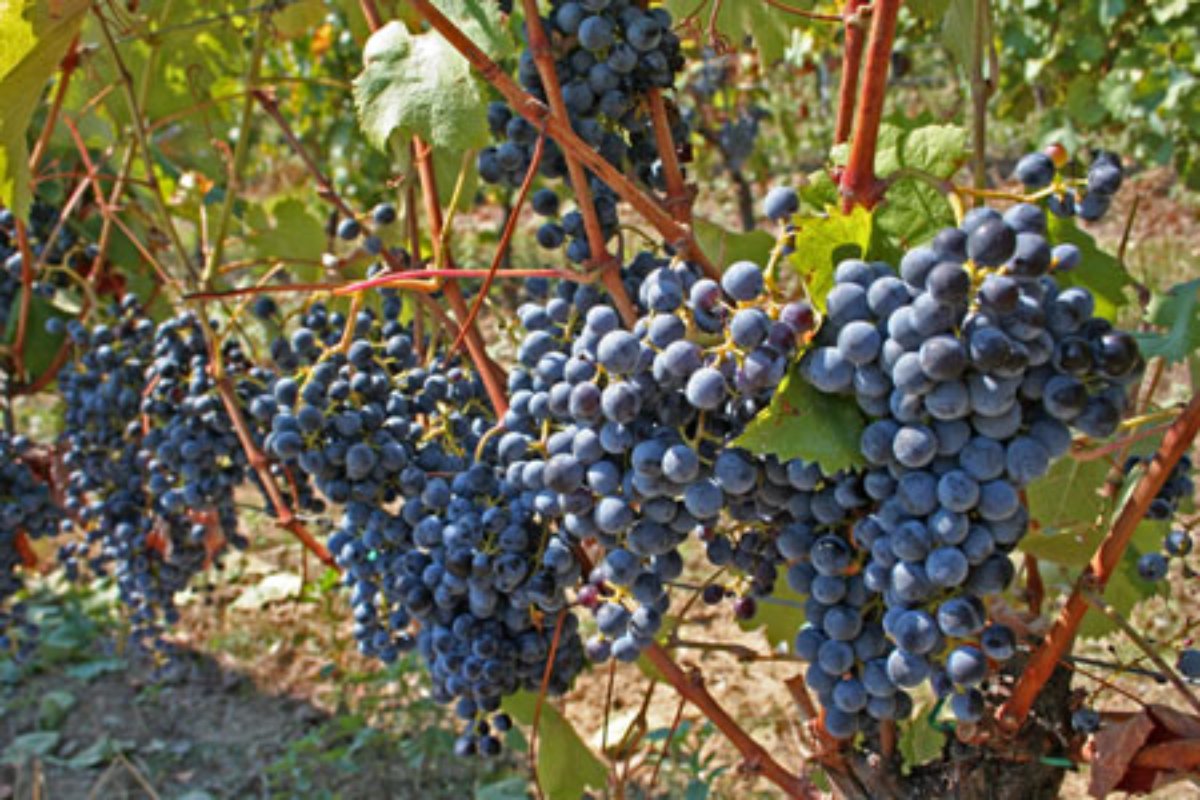 Carmignano, Buy produce direct from farmers
Discover the flavours of the countryside near the city of Prato
The land around the town of Carmignano is vineyard country. The vines spread across the gently rolling hills, today as they have done for centuries.This territory is in fact home to some of the most excellent Italian wines. Wonderful olive oil is also produced here, as well as jams and honey. The best way to find out about all these delicious products is to take a road trip round the region, stopping off at different farms to taste and sample what each place produces.There are many farms around Carmignano which regularly open their wine cellars for wine tasting and which sell typical foods direct to the public.

Carmignano is the land of the Etruscans and the Medici. It is loved by wine experts who have enjoyed barrels of Brillante Carmignanoproduced here for centuries. This wine is bright ruby red in colour and is aged for 2 years, one of which must be in wooden barrels. The special 'riserva' is aged for 3 years, 2 of which take place in wooden barrels. This wine is known for its decisive and ethereal aroma, with undertones of violets. It is made from at least 50% Sangiovese and the rest of black Canaiolo grapes. It should be served at room temperature (bottles should be opened 4-6 hours before drinking). Carmignano DOCG is the perfect accompaniment for roast meats, game and poultry.

Another wine, Barco Reale di Carmignano DOC is also made here. It differs in that it is aged for just one year. This wine also has an intense, fruity aroma and goes well with roasted white meat and poultry in particular. It should be opened shortly before serving and drunk at room temperature. Rosato di Carmignano DOC is made from the same red grapes but is aged only during the winter months. This is a great wine for an aperitif or between meals. It also goes well with hams and salamis, fish, shellfish, eggs and all kinds of soups. It shouldn't be opened before serving.

Dried white grapes are used to make the local dessert wine, Vin Santo. This sweet wine is aged for 3 or 4 years in special wine cellars and then in the bottle. This wine is intense and yellow with amber hues. It is the perfect accompaniment to biscuits from Prato which are usually eaten at the end of the meal. It is made from at least 75% Trebbiano Toscano and Malvasia Bianca grapes. It should be served at room temperature and only opened slightly before serving.

It would be impossible to talk about the wines of Carmignano without mentioning Pinot Nero. This wine is made in the area around Montemurlo, near Bagnolo. Pinot Nero is an exceptional wine which has had enormous success in recent years both in Italy and abroad.

For a complete list of the farms around Carmignano: click here
You might also be interested in