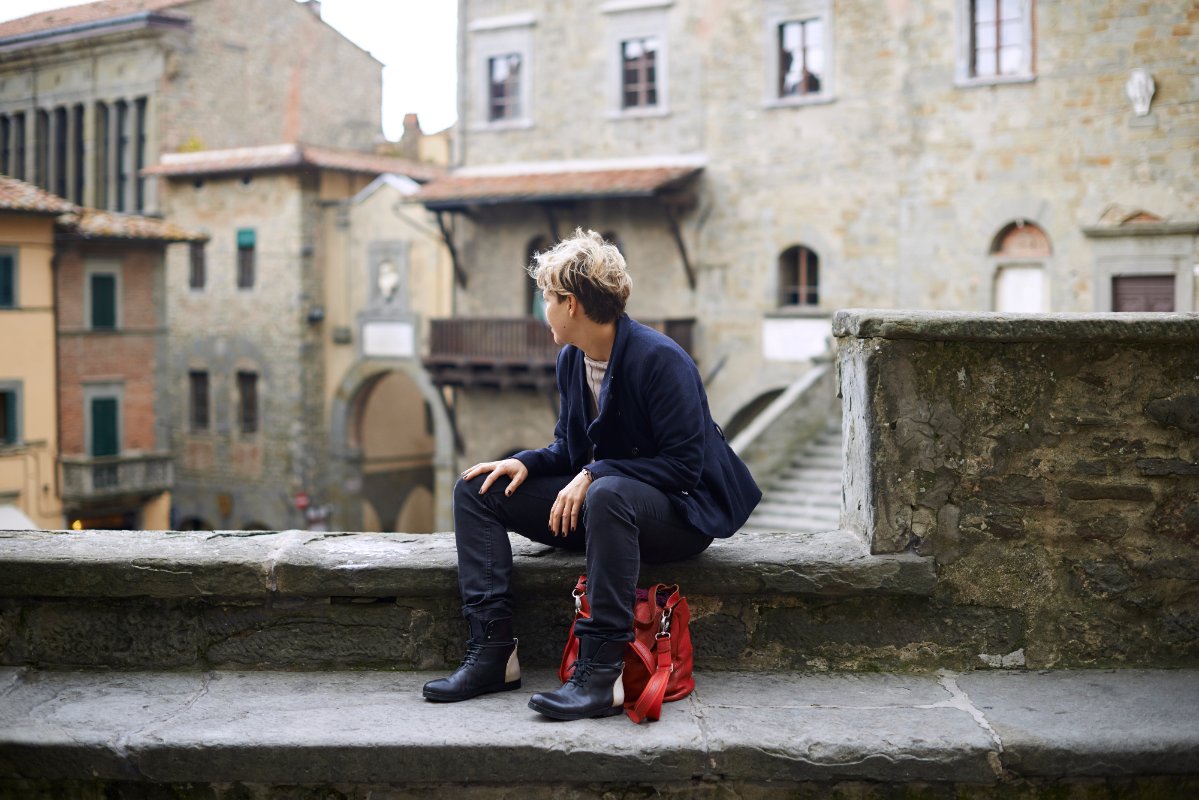 Car sharing is the car rental for those who only need a car for a few hours or so: you're only required to pay for the actual usage (based on time and distance travelled) and you can access a car at any hour. Car sharing service is growing in popularity because of its many advantages: it's for sure less expensive than owning a car; it's a green solution for the environment; it's getting more and more easy to register in a few minutes and find a car available nearby. Florence has three car sharing options: let's see how to use them.
Share'ngo
SHARE'NGO is the new electric car sharing service of the City of Florence with free-floating, which is free parking and free pick-up of the vehicle. Differently from the other services in town, Share'NGO doesn't have the same price for everyone, but a single price created profiling the customer depending on his/her need for mobility and lifestyle and generates a discount up to 50% of nominal rates. The cars chosen by SHARE'NGO are 100% electrical micro cars with high performance, with over 100 km of autonomy, 2 seats, 300 litres of luggage, power brakes, power steering, rear parking sensor, air conditioner, adjustable seats and a navigation system based on an on board computer. The maximum speed reached is 80 km/h. SHARE'NGO cars are electric, they are called "Equomobili" and thanks to their zero impact they can circulate even in pedestrian areas of Florence (zona B) closed to normal traffic. Registration is on the websites www.equomobili.it or www.sharengo.it: here you calculate the fee for you valid for one year. The cost of registration and the first 100 minutes cost only 10€ (to be used by December 31, 2015). You want to test it before subscribing? The test drive is just 1€, with the possibility to confirm the registration paying 9€ of difference. Women can use this service for free at night from 1am to 6am to go home with no fears. On your birthday the rental is free.
Website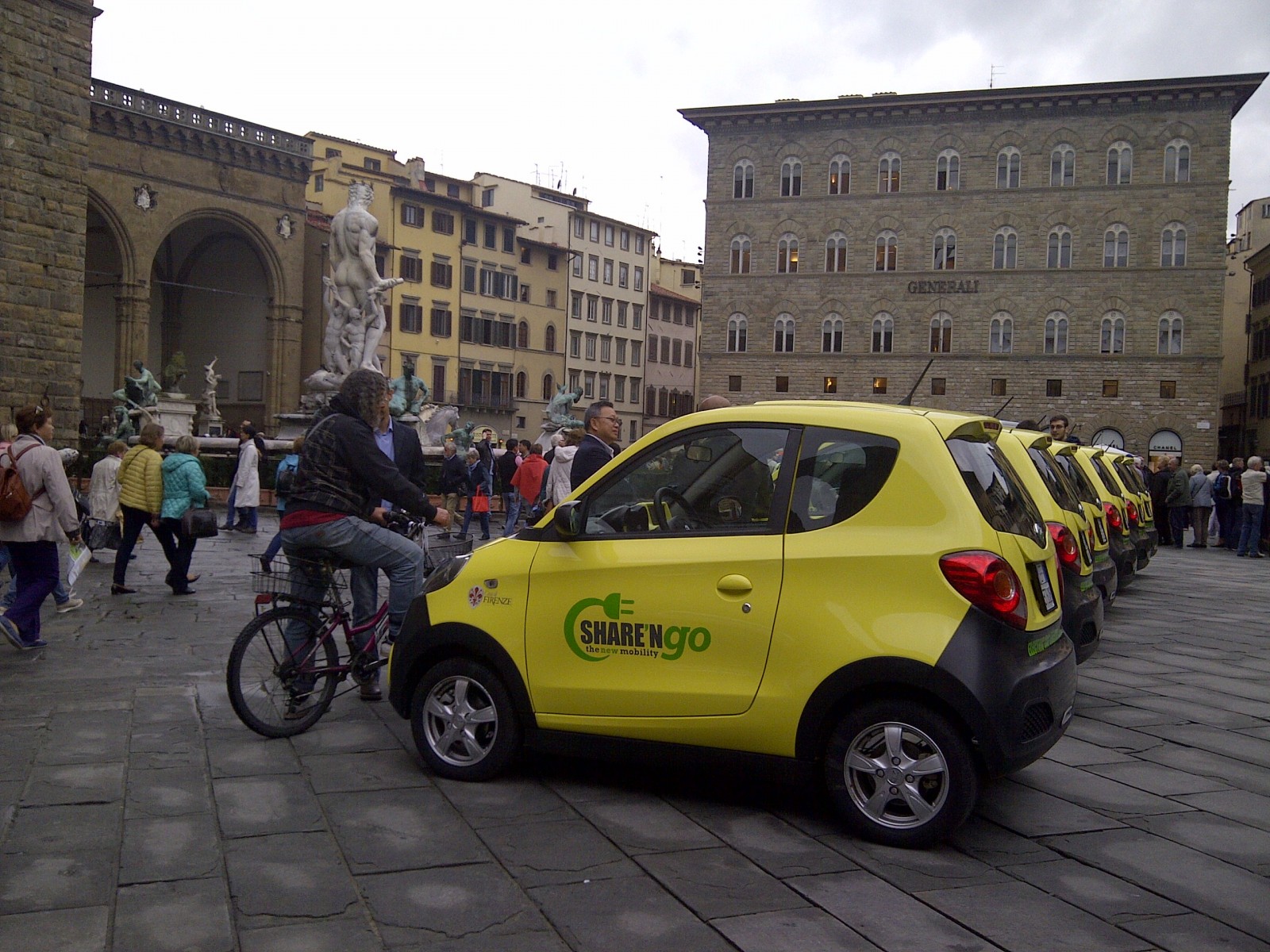 Car2Go
Car2go is a system of car sharing (Smart cars) already present in 30 European cities. It works with an app that lets you know where the car is located, to open and drive it. You can rent any available car2go you find parked locally, or reserve one online up to 30 minutes before you need it. You only pay for the use (0:29 cents per minute, or € 14.90 per hour and 59€ per day) and you can get into the historical centre of Florence and park in the blue stripes (paid parking spaces). You do not have to worry about making gasoline, but if the do it you have 10 minutes free (also within the LTZ); parking in Scandicci is only allowed in areas marked with white lanes. It may be perfect for those leaving by train (leave the car in the parking of via Alamanni) or if you go to Florence airport (you must add a small fee of 4.90€).
Website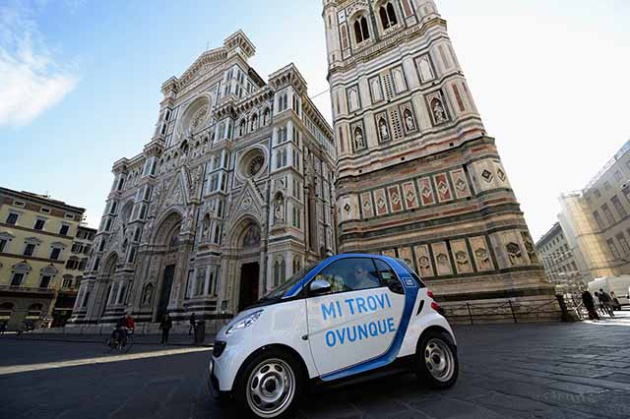 Enjoy
The Eni service of car sharing similar to Car2go is called Enjoy: you only need the app to register, use it and drive a Fiat 500. You have up to 90 minutes to reach your booked Enjoy vehicle: the first 15 are always free, while the next 75 are charged at 10 cents per minute. The countdown on the app will change from green to red to inform you that the free booking period has ended and the paid booking period has started. Every Enjoy car is equipped with an on-board computer that help you find where you're going and somewhere to park when you get there. You can drive in the areas with restricted access to traffic, but you can't drive in bus, tram or taxi lanes. You can park in residents-only parking spaces, and you can park free of charge in blue pay-parking spaces, even in ZTLs, and in dedicated Enjoy car parks. You don't have to worry about refuelling. The rate per minute on-the-go is 0,25€, which applies to the first 50 km. When you're parked up, it drops to 10 cents per minute. The maximum daily rate payable for up to 24 consecutive hours of rental is €60. To use the service, you need to sign up and enter the details of a prepaid card or credit card.
Website
You might also be interested in