Roving through the Tuscan region: tips for travelers in campers
Where to go, what to know
A quick browse online will bring you tons of tips on train travel and car renting in the Tuscan countryside, but if you're road-tripping in a recreational vehicle, resources can seem scarce. The region has a sizable selection of camping grounds to choose from, however—in Italian they're called campeggi, or aree di sosta for a more rest stop-like setup—plus dozens of memorable destinations to explore in the areas off-site. Let's hit the road!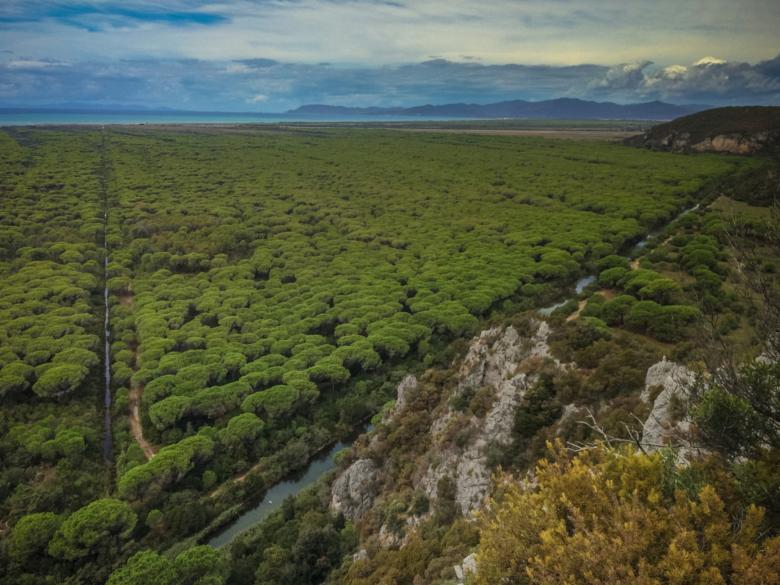 The Maremma region is one of the wilder stretches of Tuscany—perfect if you've got a bohemian back-roading sort of spirit. The landscape has something for everyone: pine-dotted forests, sleepy small-town squares and, of course, beaches, whether you prefer sparkly white-sanded shores or a pebbly, pure-nature type of experience. The province of Grosseto, the region's capital, is a good starting point for those coming by camper: apart from sights to see and things to do, you'll find a range of campsites where you can dock your digs-on-wheels and meet other travelers. Have a browse through the Campsites section on our Accommodations page to find some suitable spots for you and your "cabin crew."
Where to park the camper, then? Try a day or two of docking at one of the campsites in Castiglione della Pescaia, a popular seaside town with an identity long linked to fishermen and sailing. It is home to numerous Blue Flag (Bandiera blu) beaches: this prestigious designation is given based on concerted sustainability efforts, standards of cleanliness and safety and numerous other strict criteria. Capezzòlo is a favorite, stretching from the Capezzòlo tower to the local port and offering after-sundown entertainment. Punta Ala is a nearby option with two main beaches, famous for their calm waters; you'll find the first to the left of the port, just in front of Sparviero Island (this also makes a doable swimming destination from the beach). The second is between the Hidalgo tower and Cala del Barbiere; lined with lots of beach clubs, kids will find the space to let off steam here.
Orbetello and Monte Argentario are also suitable spots for "anchoring" your vehicle while you soak up the sunshine. The latter is home to La Feniglia, a 7-kilometer beach that's another big hit with families; parents will be wowed by the pine-rich surrounding landscape while the kids play. It also has its own dedicated camping grounds. Besides the beach, nature lovers have the Parco Naturale della Maremma a short 14 km ride away, and art lovers will appreciate sleeping in the same small fraction of Monte Argentario where Baroque master Caravaggio spent his final days (Porto Ercole). Orbetello has a higher concentration of camping sites and "vehicle villages", some of which offer additional amenities beyond just a place to park: think pools, grills and outdoor activities and games. When you're not on your four wheels, you could explore the Orbetello Lagoon Nature Reserve, protected by WWF, or the culturally-curious can venture downtown for a small but substantial assortment of things to see. Piazza Garibaldi, one of the main squares, is home to the 17th-century Spanish Governor's Palace, and the piazza IV Novembre has a small church well-known for its 5th century fresco, believed to be the work of the Sienese school. Summertime staples in the area are the Orbetello Piano Festival for music lovers; fresh-air fiends should try renting a boat for an ocean outing, or taking advantage of the outdoor sports equipment offered at their campsites.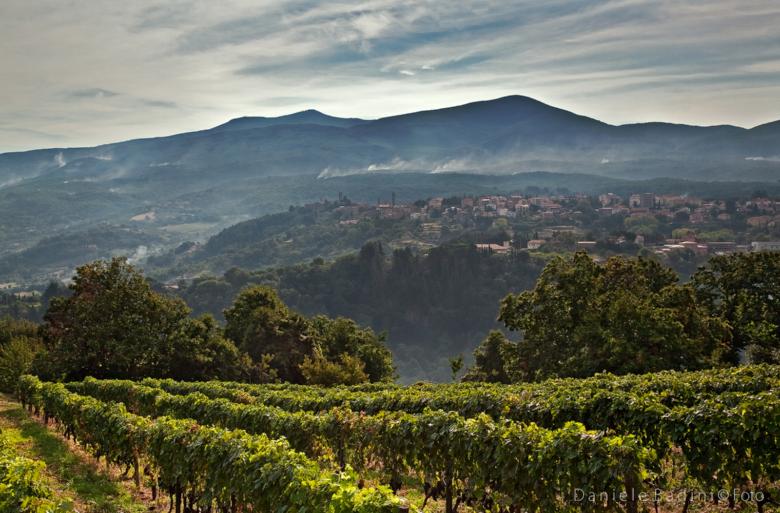 For the more mountain-minded traveler—or simply for less seaside-friendly seasons—there's no shortage of campsites in the fresh mountain air, places where you can take a break from the daily hustle and bustle without the crowds so often clustered on the beach. If you've followed our beach-y suggestions above and will be sticking around the Grosseto province, you'll find an option at the thickly wooded Amiata campsite, open year-round in Castel del Piano. You're in an ideal starting point for nature excursions, with waterfalls and hot springs both nearby, too. (Not the type for total mountain isolation? There's a dedicated WiFi space if you need a break from your Walden experience).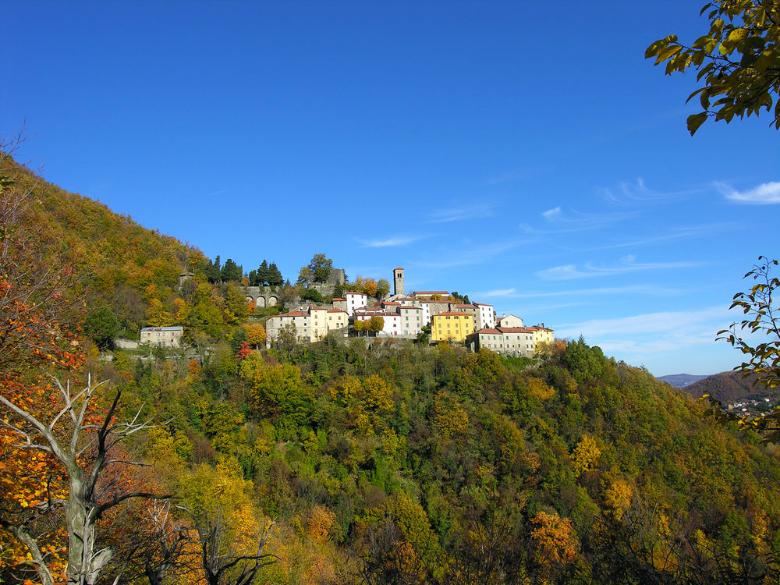 If you skipped the beachy suggestions and are seeking mountain breezes further north, why not explore the picturesque mountain towns in the province of Pistoia? This group generally comprises the "mountain municipalities" of Abetone, Cutigliano, Marliana, San Marcello Piteglio and Sambuca Pistoiese, plus the larger towns of Pescia, Pistoia and Montale. Abetone is a hugely popular skiing destination, and you're likely to mingle with many true Tuscans who flock here on holiday. If hiking is more your speed, try some trekking through the nature-packed Sambuca Pistoiese, where trails are delineated in detail by the Club Alpino Italiano; if you have a pet to consider, San Marcello Piteglio—a fusion of the formerly separate municipalities of San Marcello Pistoiese and Piteglio—has an animal-friendly campsite, a temperate climate and a get-away-from-it-all vibe, made even better by its quiet medieval center.

Those less set on sampling outdoor activities and instead intent on exploring the art cities on a roving-RV budget can find campsites above the Tuscan capital. That's right: the Florence area has RV-friendly campsites around that guidebook go-to, the panoramic piazzale Michelangelo, as well as in the charming town of Fiesole, which offers some of the most sweeping views of the Renaissance city.
Quick tips for those traveling in a camper: Italy residents holding a standard B driving license do not need any sort of special license to rent, buy or drive a camper, provided the vehicle does not exceed 3.5 metric tonnes in weight. Foreign visitors can usually rent a camper with their home country's license, although there are usually age restrictions, variable from company to company, and the possible requirement of an International Driving Permit.
You might also be interested in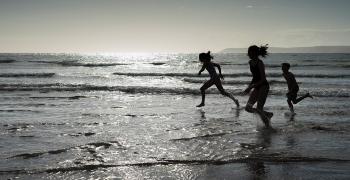 child_friendly
Learn more
Family
Travelling to your holiday destination is a fundamental part of your vacation and it's important for your children to avoid the boredom, have fun ...
Continue...