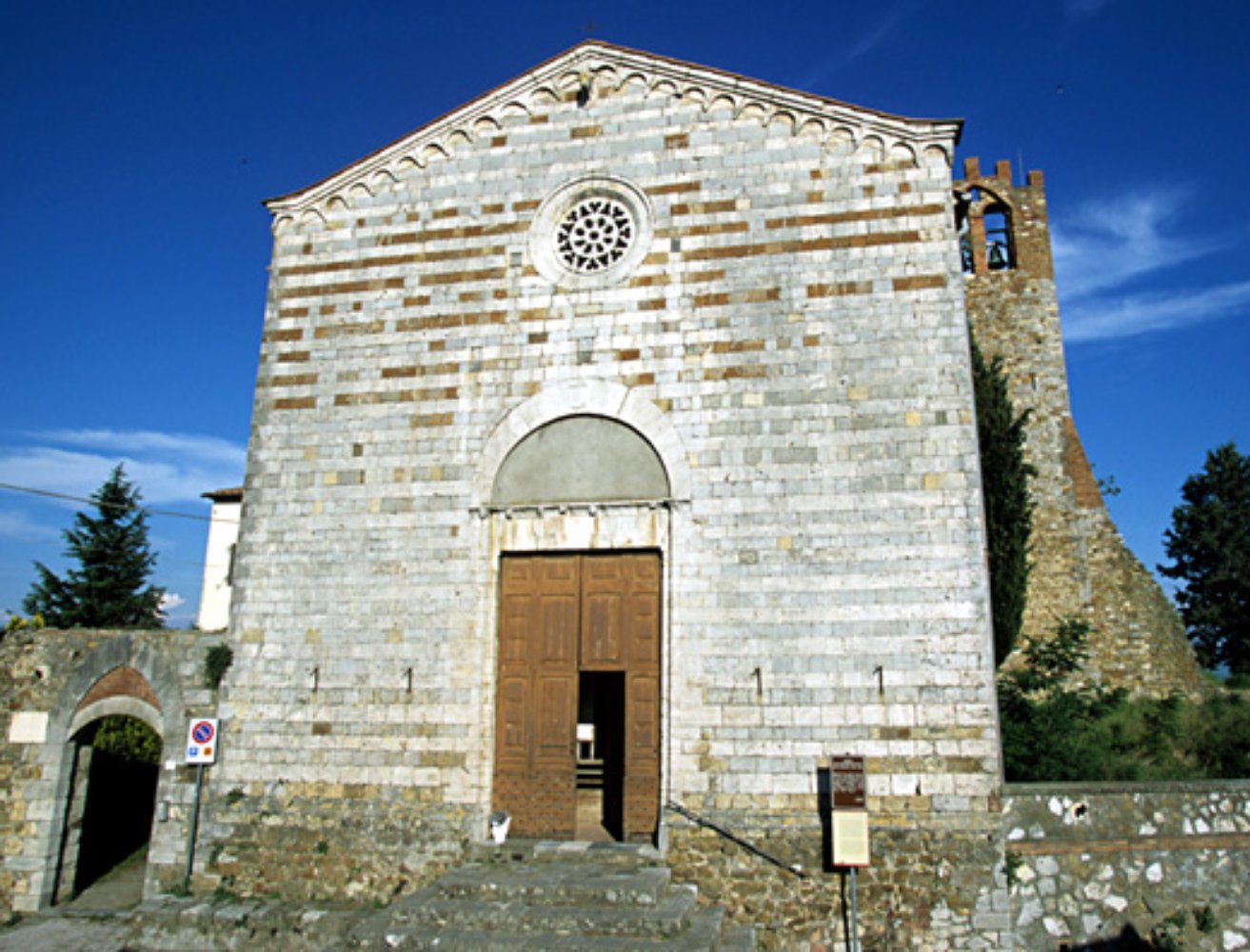 Campagnatico and its churches
Religious buildings in the Maremma area
The Church of St. John the Baptist, built in the thirteenth century, is situated at the top of the town. It has a striped dichromate facade with a rose window surmounted by the representation of a lamb. Inside, you'll find frescoes that were located in the Church of Santa Maria before they were restored.

Church of St. Maria – This church was built on the remains of a pre-existing structure constructed before 1000. In the nave of the church, you'll find frescoes depicting the life of the Madonna created by Christopher di Bindoccio and Meo di Pero, completed in 1393. These restored frescoes are preserved in the Parish Church of St. John the Baptist. Adjacent to the church, you can see the remains of a monastery called 'Lazzaretto'.

The Church of S. Antonio Abate - In the main village square, you'll find the oldest church in Campagnatico, dedicated to St. Anthony. It is representative of the high medieval era. The Romanesque facade, is unique for the Maremma, it originally had a central portal with two windows on the sides which were subsequently converted into doors.

Church of St. Michael and St. Cerbone - The parish church of Saints Michael and Cerbone was expanded during the seventeenth century and altered by successive restorations. On the right side, you'll find its vast rectory. The church hosts a painting by Sano di Pietro depicting the Madonna and Child. This work dates back to 1450-1460.

Oratory of the Crucifix - In the same square where you find the church of Saints Michael and Cerbone in Montorsaio, you'll see the Oratory of the Crucifix and the church of the Compagnia della Santa Croce, rebuilt after World War II. The latter hosts a wooden sculpture depicting the Annunciate Virgin, attributable to the early fifteenth century. It is linked to models by Romanelli, with references to Valdambrino and Domenico di Niccolo.

Convent of the Ship – The town's most important religious building was the Convento della Nave, located on the slopes of Monte Leoni. It originally belonged to the Benedictines and was passed over to the Franciscans in 1428. The convent was suppressed in 1751 and converted into a rural building.
You might also be interested in
Maremma
Southern Maremma is a wild land, where the most unspoilt nature reigns supreme, made up of Mediterranean scrub that inebriates with its various aromas, from the hilltops to the sea. ...
Scopri Maremmakeyboard_backspace