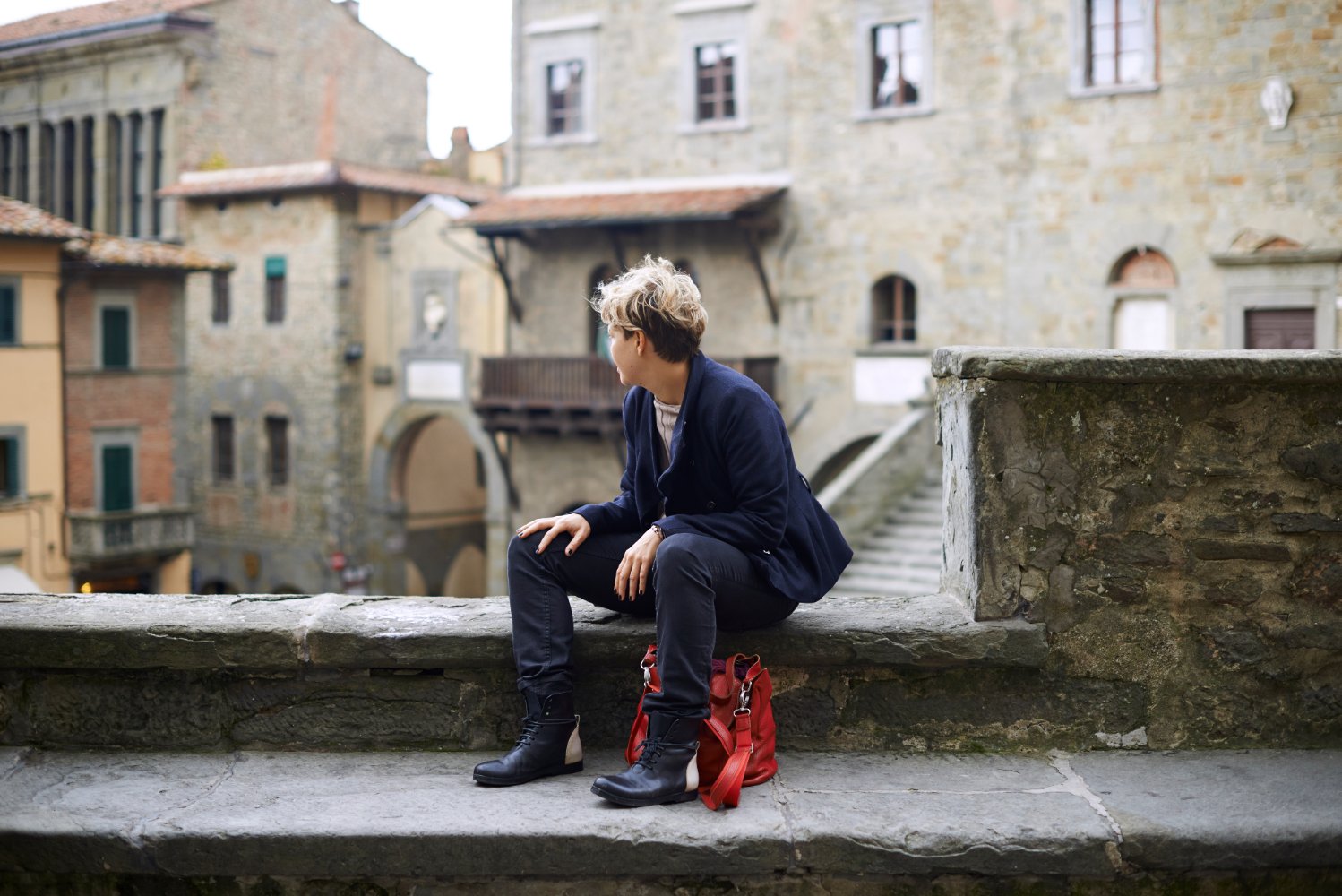 Borgo San Sepolcro: The benefits of taking the time
This beautiful poem is by Roy Scarborough, a true fan of Tuscany in real life and a facebook fan of Tuscany Arts. I found it on his facebook profile and begged him to allow me to publish it. I won't introduce it further; it left me feeling sad, happy, overwhelmed, amazed, thrilled... so many emotions. Which is rare for me.
One of my buddies from the hostel went with me to Borgo San Sepolcro to see a fresco. Aldous Huxley said this one was the "greatest picture in the world." When we went up there it was not so long ago. For Huxley it was 1925, between wars, and when "Borgo San Sepolcro is not very easy to get at." The ride took the young Huxley hours and hours in a rattletrap of a bus through the bare bud forest passes of the Apennines. It's not so hard to get at today. It just takes time. Most tours don't take the time. This is why I don't take tours. My bag is the kind that straps on my back. No wheels. You can take the train from Florence to Arezzo, and from there, there's a bus every couple hours to the Borgo. It was February, and so the trees were bare of leaf and bud on the way to Borgo San Sepolcro. Along the way, Adam's cell phone rang. As the bus ground around a curve, he asked the London broker to not call him again. I wrote a poem once about the shelling that nearly destroyed the fresco.. The artillery captain knew the painting was in there. He'd read the Huxley piece. He also thought there were Germans in there as well. The painting is "Resurrection," by Piero Della Francesca. One shell would have turned it to dust. A boy came out from behind the wall to say the Germans had left. The captain choose to believe him. He didn't have to.
I met some old men who were children during the shelling. They were seated together with their canes where the sun warmed the stone of the old wall. In the basement of the church, there was a room full of the relics of the Saints, their bits of finger and toe bone in little doll houses of silver and gold. In the town square, I was the recipient of the kindness of twelve strangers when I was close to losing everything. I was not the same after that. --- Roy's newborn blog is
Ponte Commedia
... we look forward to reading more.
You might also be interested in