Best Tuscan street foods
8 street eats to try on your next trip
Whether you have a sweet tooth or favour savoury tastes, Tuscany offers countless inexpensive, fast and authentic street food options. Here are 8 street eats to try on your next trip.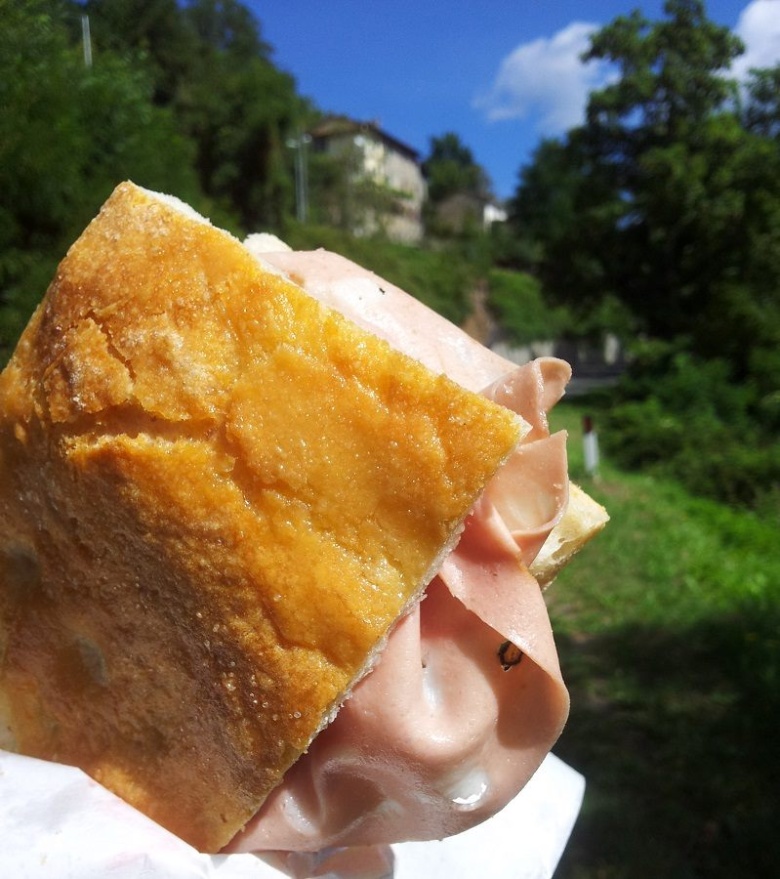 Schiacciata, plain or stuffed, is perfect as a snack or for a quick lunch. It is a type of flatbread (crunchy or soft, raised or pressed), baked and topped with olive oil and salt. Find it at any Forno, Panetteria or Alimentari where sometimes you can fill it with cold meats, cheeses or vegetables.
Tuscan bread and cold cuts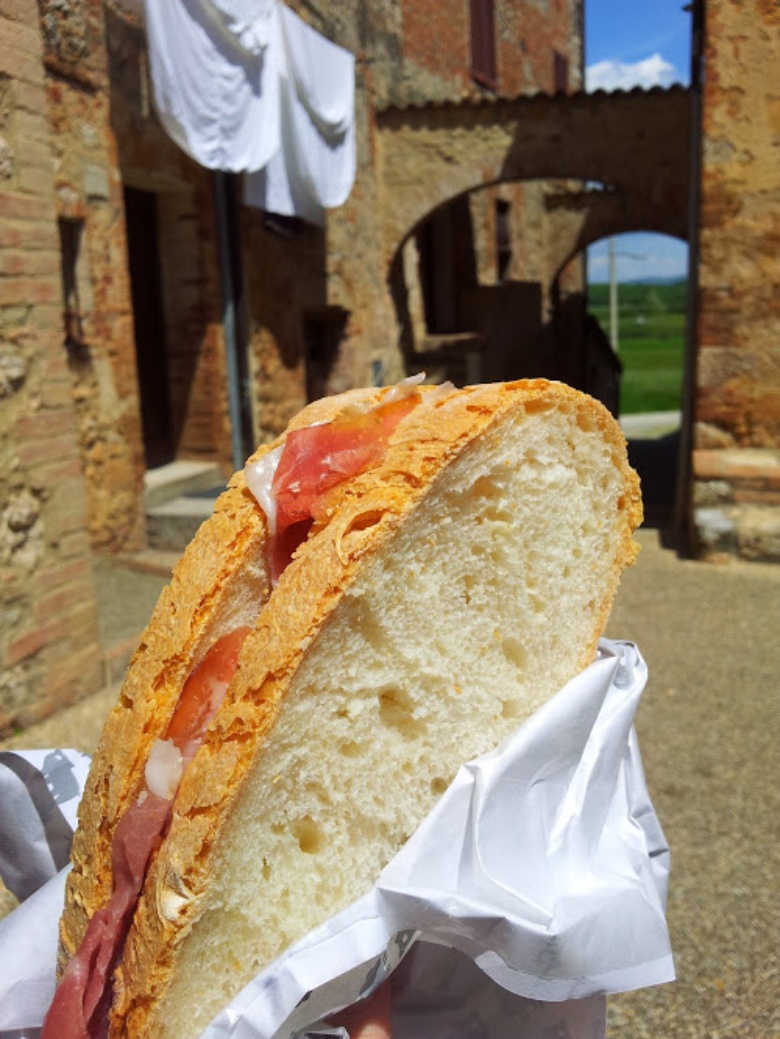 Salt-free Tuscan bread fits perfectly with any type of cold cuts and cheeses: Pecorino cheese and Tuscan ham, finocchiona, salame, cheese and vegetables, mortadella ... customize your panino as you like.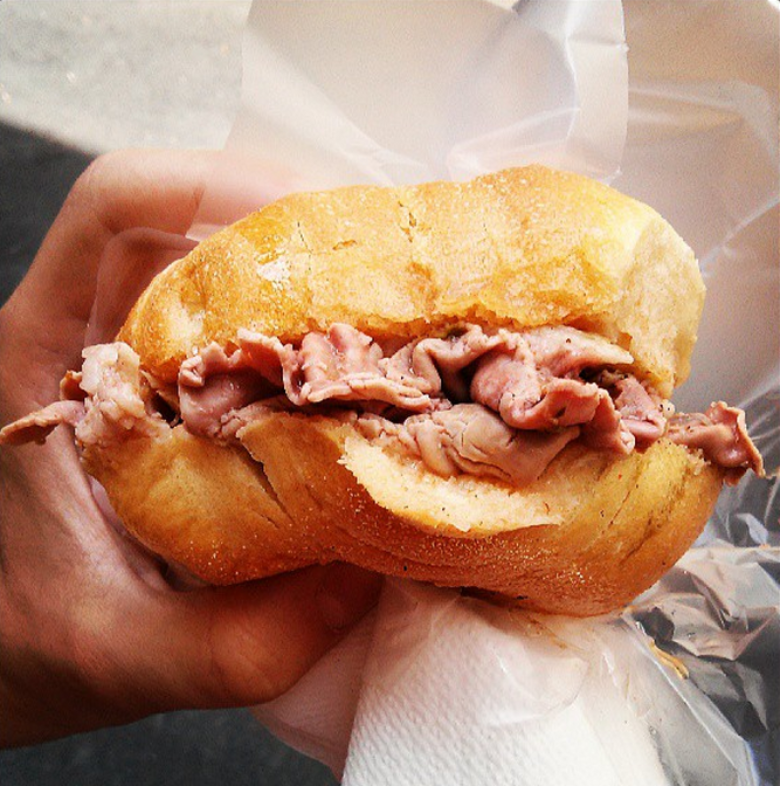 When in Florence taste a Lampredotto sandwich, frequently referred to as "the Florentine snack." Lampredotto is technically the fourth stomach of a cow—boiled in broth, cut into strips, put in a bun and often topped with green sauce. Around Florence, you'll find dozens of kiosks selling panino col lampredotto, and many other special, unusual foods made with offals.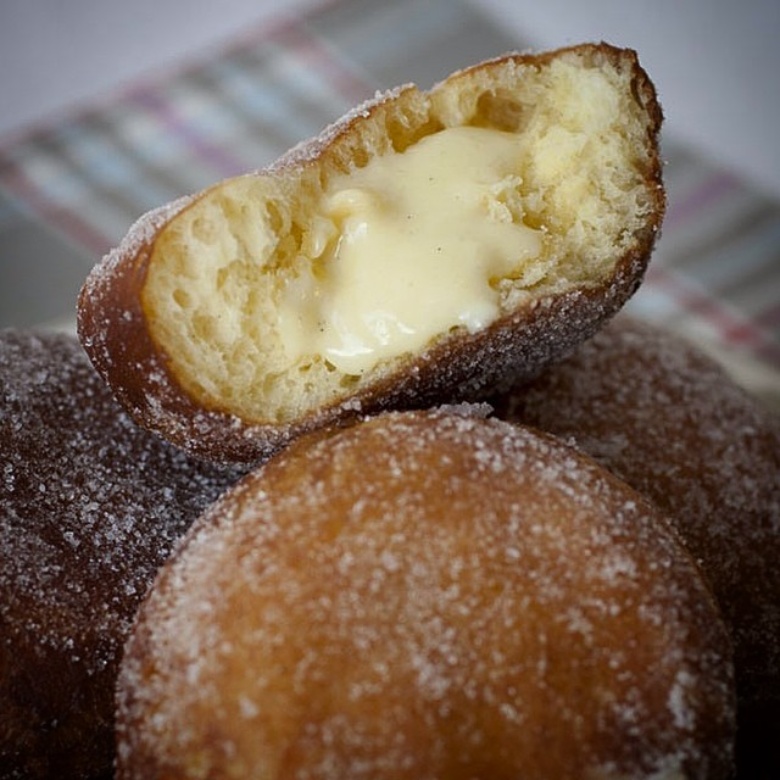 They say that Italian Bombolone was born in Tuscany. This is a sweet, soft dough, fried and coated with sugar. It can be enjoyed on its own, or with cream, chocolate or jam.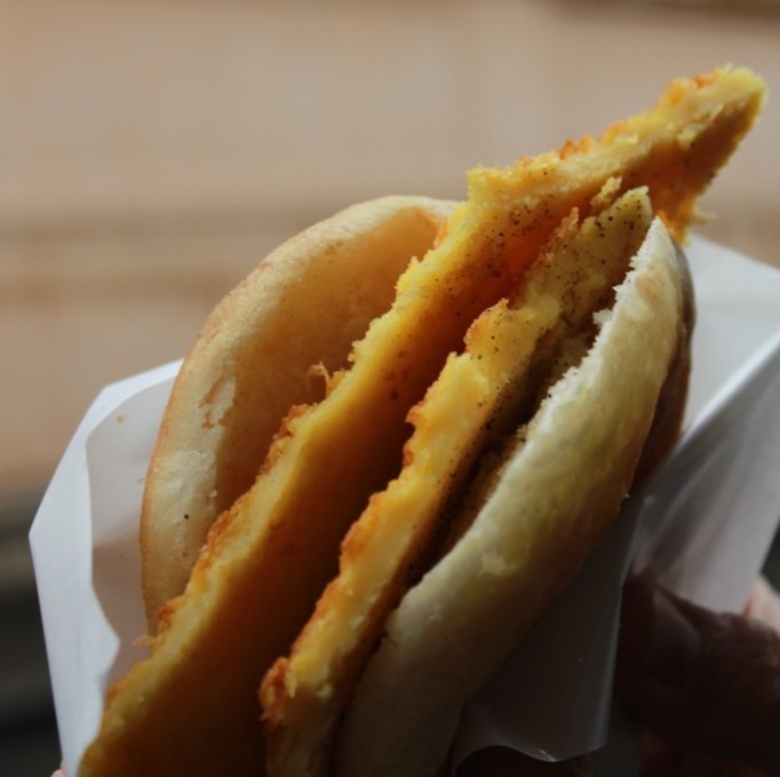 Torta di ceci or Cecina is a type of pancake made by mixing chickpea flour with water, salt and olive oil. It can be found along the upper Tyrrhenian coast. In Livorno, delight your palate with a "torta di ceci" sandwich, often called "Cinque e cinque" (five and five).
Porchetta is one of the most widespread street foods in central Italy. The boneless pork roast is stuffed with garlic, rosemary, sage, and, most importantly, wild fennel, then roasted. You'll find Porchetta at many kiosks in fairs, festivals and around the city.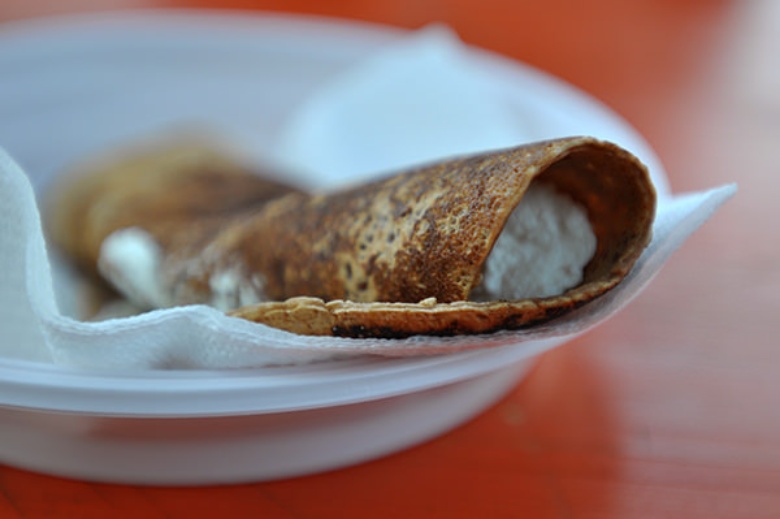 Up in the Pistoia and the Garfagnana mountains you can find Necci: delicious chestnut flour crepes stuffed with fresh cottage cheese or chocolate.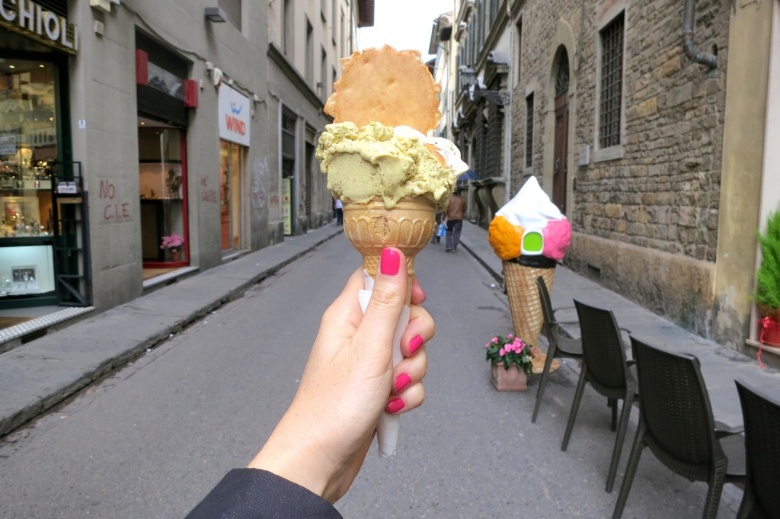 Gelato first appeared at banquets in the Medici court in Florence. Legend has it that Bernardo Buontalenti invented ice cream for the court of Catherine de' Medici in 1565. Today, shops all over the region sell fresh gelato (never stored), created from just a few natural, raw ingredients, free of preservatives, artificial flavours and colours.
You might also be interested in