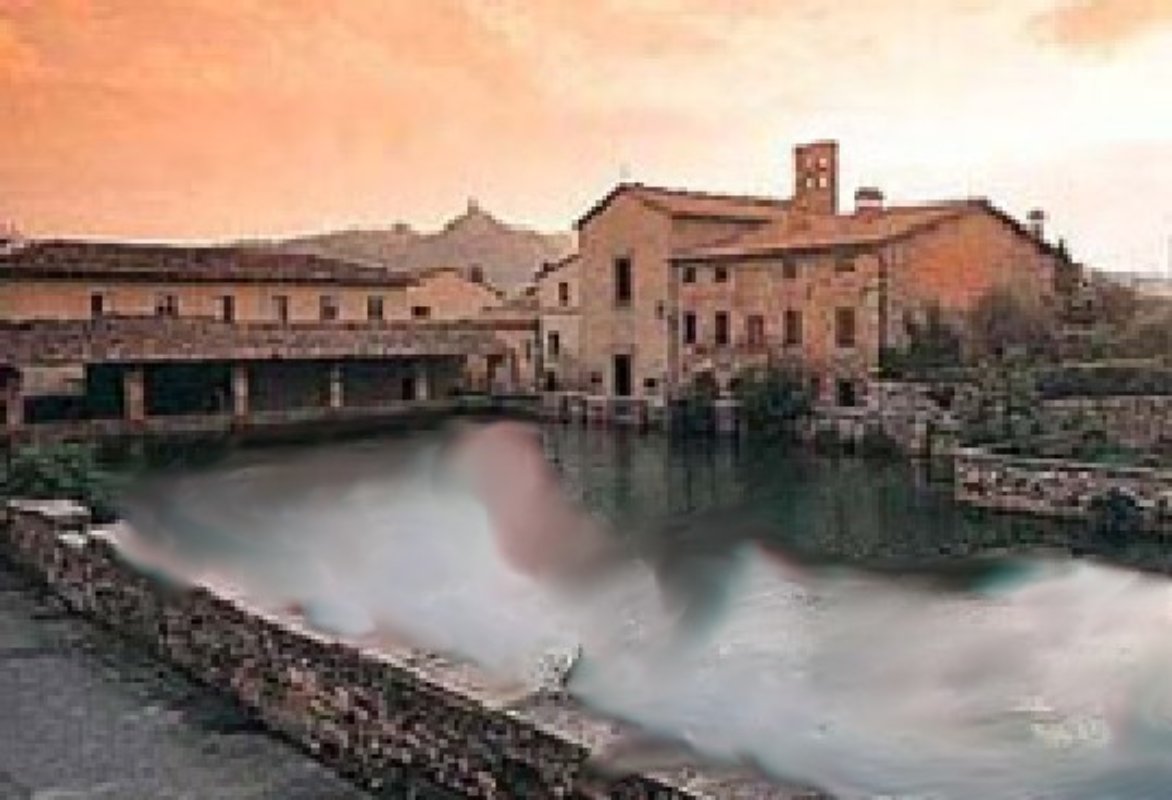 Bagno Vignoni
History and natural hot springs
Bagno Vignoni is approximately 50 kilometers south of Siena in Tuscany. The thermal baths of Bagno Vignoni, enjoyed by the Romans who consecrated these waters to the Nymphs, became even more popular during the Middle Ages, thanks to their proximity to Via Francigena, an important thoroughfare connecting Northern Europe to the Italian Peninsula. From the 12th century and throughout the 13th century, Bagno Vignoni became a stopover point for Christian pilgrims traveling this route on their way to Rome.

Bagno Vignoni is described in a document dating back to 1334 as a "thermal spa arranged and surrounded by buildings and taverns with a chapel in the middle. It has a very beautiful square layout, with the spring divided in two parts and a roof for protecting the infirm." This pool, no longer used by the public, is a massive basin of steamy water, which forms the main piazza, creating an element of pleasurable surprise. Warm reflections of stone buildings, tiled roofs and potted geraniums dance across its surface to delight the visitor.

Today, these thermal baths are operated by the Township of San Quirico d'Orcia and offer a wide range of therapies, including mud baths, for various degenerative forms of arthritis and rheumatism. Supported by the national health care system of Italy and staffed by trained personnel, this establishment offers patients specific treatments as prescribed by their physicians. In addition, other treatments are available without a doctor's prescription including reflexology, Shiatsu and many types of massage.
You might also be interested in