Autunno a tavola: 3 ricette della Toscana
L'arrivo del primo freddo d'autunno può portare con sè un pizzico di malinconia: le giornate si sono accorciate e spesso usciamo da lavoro che fuori è già buio. Per riscaldare la casa e rallegrare l'atmosfera niente di meglio che mettersi tra i fornelli, magari cucinando un piatto che utilizzi tutti i tesori della terra che questa stagione ci regala, dalla castagne ai funghi. Per questo vi proponiamo tre ricette tipiche della Toscana, semplici da mettere in tavola e altrettanto gustose.
You might also be interested in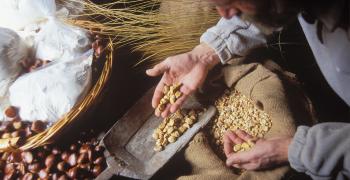 Learn more
Food and Wine
Olive oil, wine, truffle and other culinary delights make up the excellence of Tuscan gastronomy.
continue...