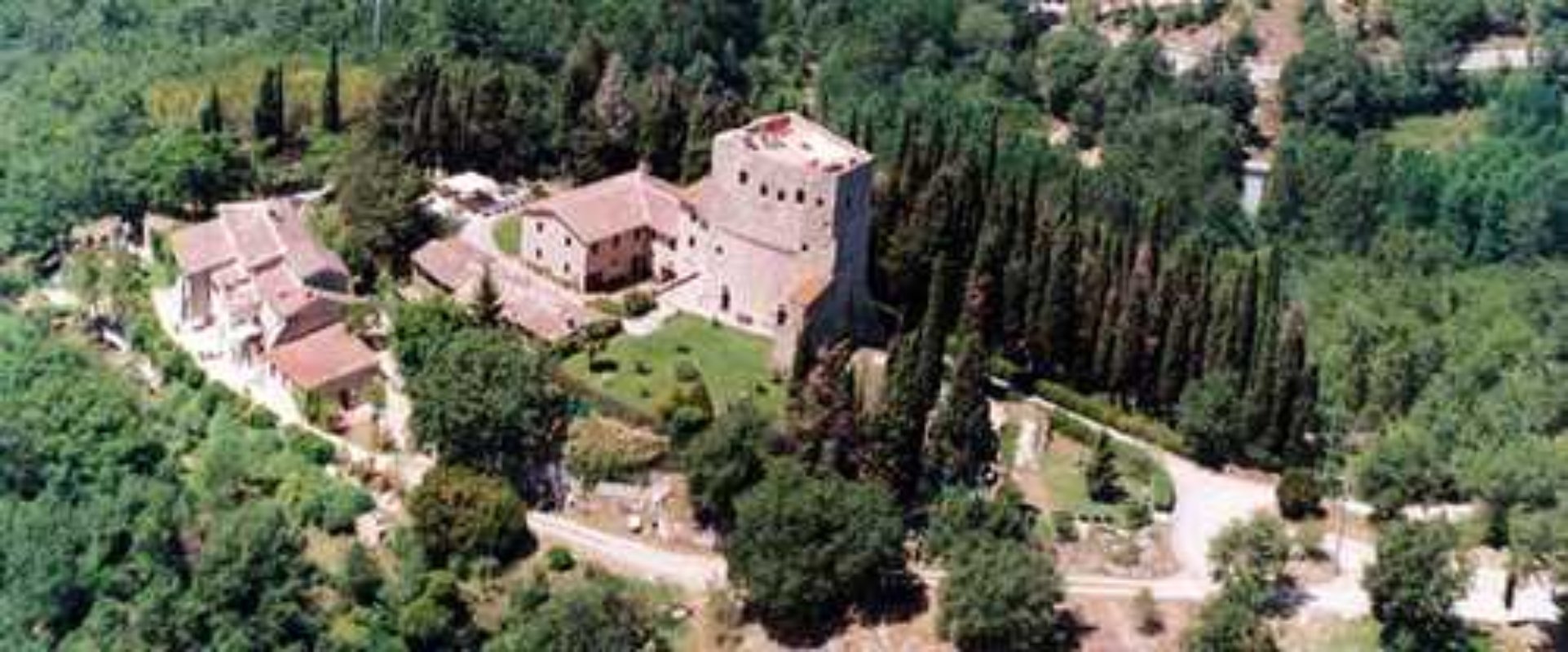 Around Gaiole in Chianti
A fork in the road of castles
Leaving the 408 road, about 7km from Gaiole, you can reach the Monteluco castle which dominates the entire Massellone valley. The first recording of the castle is from 1176 when Siena was forced to surrender it to Florence.

The castle is made up of two nuclei: a lower outpost with a stone tower and a large building, on the top, surrounding a courtyard which is accessed by an elegant archway.

On the opposite side of the river is the large Tornano tower, an imposing stone building, which saw the battles between Florence and Siena.

The area is particularly interesting for the characteristic rural villages such as Lecchi, San Sano, Ama, Montebuoni, Casanova D'Ama, Adine and Poggio San Polo with its splendid fortified parish church which in 1300 looked like a fortress. Belonging to the Ricasoli family it was occupied by the Sienese in 1478, but which then returned under Florentine dominion in 1483.

Continuing along the road you will find other fascinating parish churches and settlements.
You might also be interested in