Around Florence: 4 flavour-based tours
The best foods and food events in and around Florence
Florence and the surrounding countryside are home to countless types of tasty foods. From red wine to saffron, onions to beef, there's plenty to choose from when it comes to treating your taste buds to the best of Italian cuisine. Italy is famous for its sagre and fiere, where they showcase the season's best products, so if you're in town during one of these events, we highly recommend grabbing a sample and wandering through the stalls to see what the fuss is all about! Check out our list of some of the area's top products, as well as a few fairs and festivals in each area.
You might also be interested in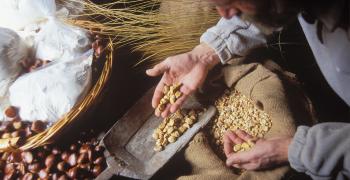 Learn more
Food and Wine
Olive oil, wine, truffle and other culinary delights make up the excellence of Tuscan gastronomy.
continue...