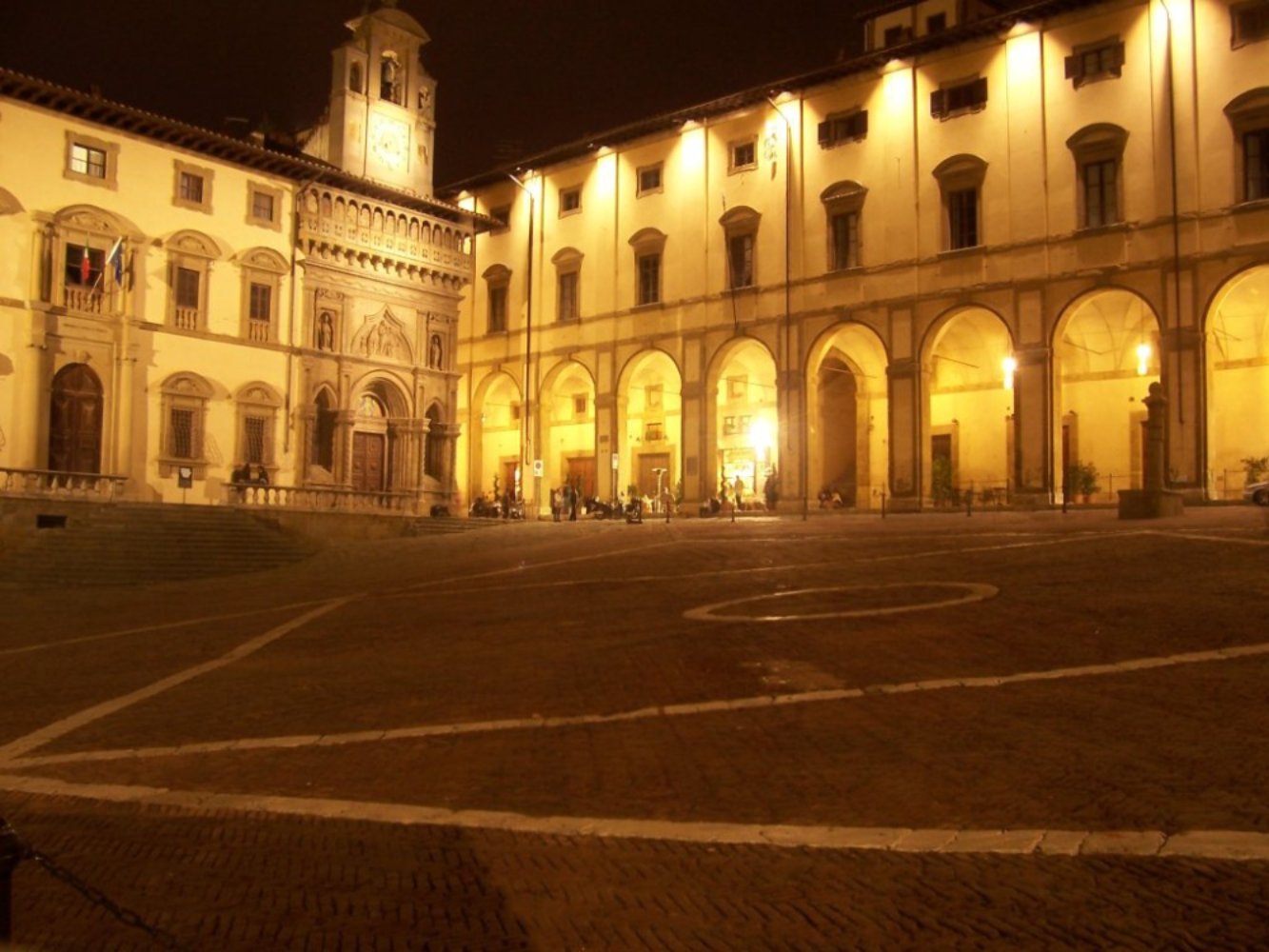 Arezzo: the city of "Life is Beautiful"
From Piazza Grande to Cortona
"Life is beautiful" in and around Arezzo! Roberto Benigni shouted it to the world in his celebrated film,
'La vita è bella'
, much of which was shot in the
main square,
Piazza Grande in Arezzo
.
Many other movies have been filmed in the Arezzo region thanks to its stunning natural landscape and strong sense of ancient tradition. For example, Audrey Wells directed
'Under The Tuscan Sun'
, taken from the bestselling book by Frances Mayes, in and around the town of
Cortona
. Leonardo Pieraccioni also dealt with the way of life in this part of Tuscany in the comedy,
'Il Ciclone'
. He also starred in
'Una moglie bellissima'
, a comedy set in the peaceful town of
Anghiari
. In the film, this Tuscan town seems the perfect place for a quiet, happy married life and is also the perfect antidote to the world of advertising which the film explores.
Similar sentiments are expressed by Abbas Kiarostami in
'Copia conforme,'
which was filmed in
Lucignano, Monte San Savino and Cortona
. The film asks some big questions about the real value of art, set against the backdrop of these beautiful Tuscan towns. The film's female star is the talented Juliette Binoche, who has also starred in another famous film set in Tuscany,
'The English Patient'
.
You might also be interested in