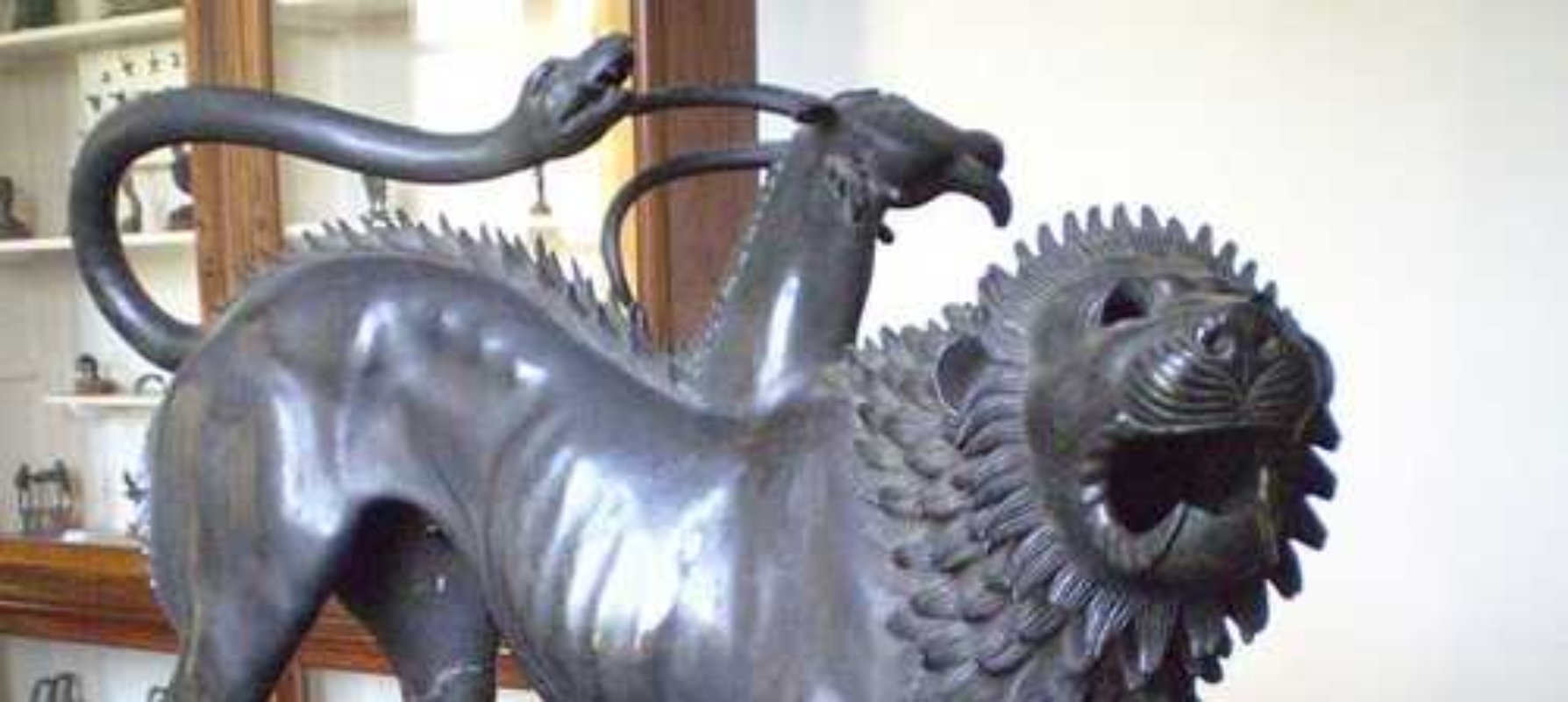 Arezzo Province, The Etruscans
History lovers follow the footsteps of an evocative civilization
History lovers seeking to follow the footsteps of the Etruscans should take a mini-break along the Umbro-Casentinese (route 71). If you leave from Cortona and pass through Castiglion Fiorentino and Arezzo, ending up in Pieve a Socana, you're sure to view tons of treasures linked to this mysterious people who populated the area for centuries.

CORTINA
The Etruscans called Cortona 'Curtun', as one can see from an interesting bronze work that has been at its Museo dell'Accademia Etrusca since the 1700s. Likewise, one of the most important symbols of the Etruscans is known as the 'Chimera di Arezzo', discovered in 1553, during renovation of the city's walls. This bronze, depicting a fictional-animal, is considered a prime example of this culture's casting techniques and it is thought to date back to the IV century BC. Visitors to Cortona will be able to view a wide variety of artifacts discovered at the Tumulo II del Sodo, which are exhibited in Palazzo Casali. On the slopes of Monte S. Egidio, you can view the remains of an ancient acropolis reminiscent of the Etruscan's cultural and religious beliefs.

CASTIGLION FIORENTINO
Though the town has always been considered a medieval hamlet (X-XI centuries), recent archeological digs have uncovered the fact that it was an important Etruscan settlement, most likely dating back to the early VII century BC. Situated between two valleys, it played an important role along the north-south route linking Arezzo and the east-west route toward Val di Chio. In Castiglion Fiorentino, visitors can see traces of the ancient Etruscan wall that later became part of the city's medieval structure. In the crypt of the Church of Saint Angelo al Casero and in Palazzo Pretorio, you can find interesting examples of ancient artifacts pertaining to the Etruscans.

AREZZO
History lovers won't want to miss a trip to Arezzo's 'Mecenate Archeological Museum' that's situated in an ex-monastery built on the remains of an ancient Roman amphitheater (first half of the II century AC). There, you can see red figurines by Euphronios (500 BC) and a jug by painter Meidias, as well as a spectacular jewellery collection. Just steps from the Archeological Museum, don't miss a walk to Piazza San Francesco, where you can view the church and its famed fresco cycle 'The Legend of the Cross' by Piero della Francesca.
You might also be interested in
Casentino
A land of forests and monuments to the Christian faith, of profound silences and soul-stirring revolutions, Casentino inspires a spirit of meditation and reflection. Colors are everywhere, adding to the spiritual atmosphere of the forest. ...
Scopri Casentinokeyboard_backspace