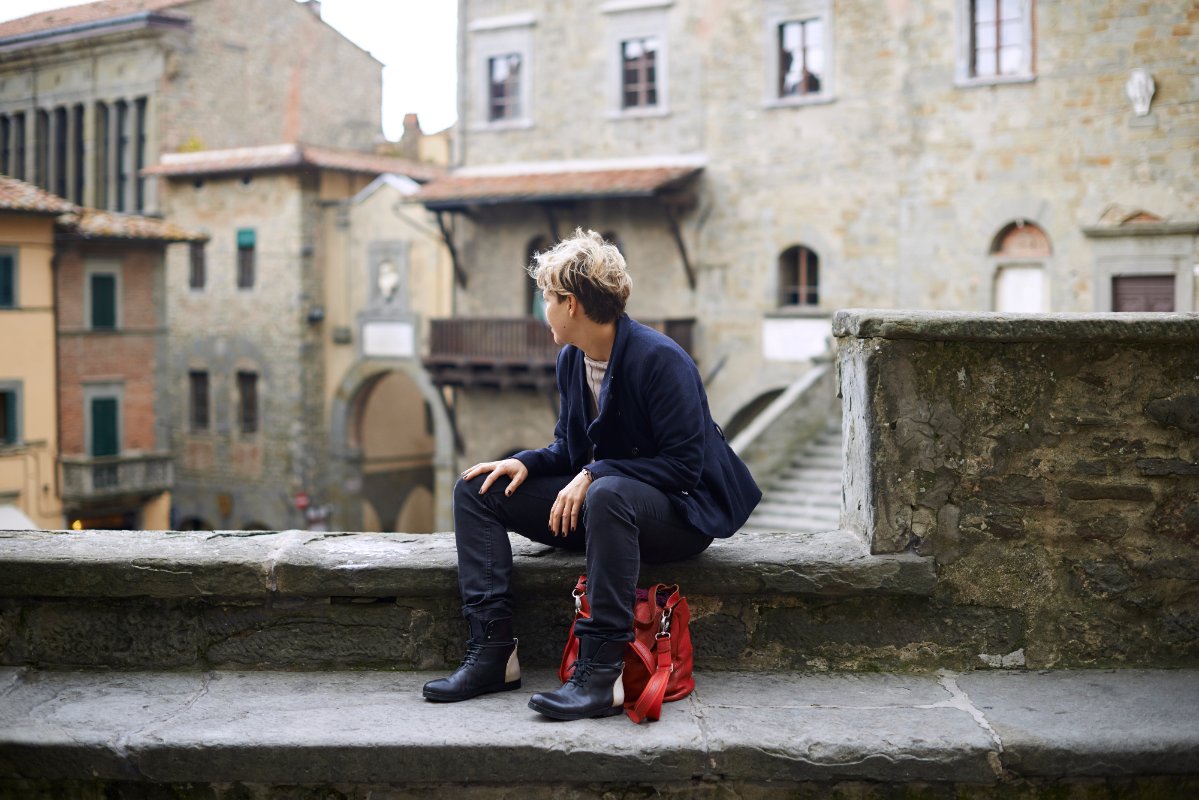 Archeological nights in Tuscany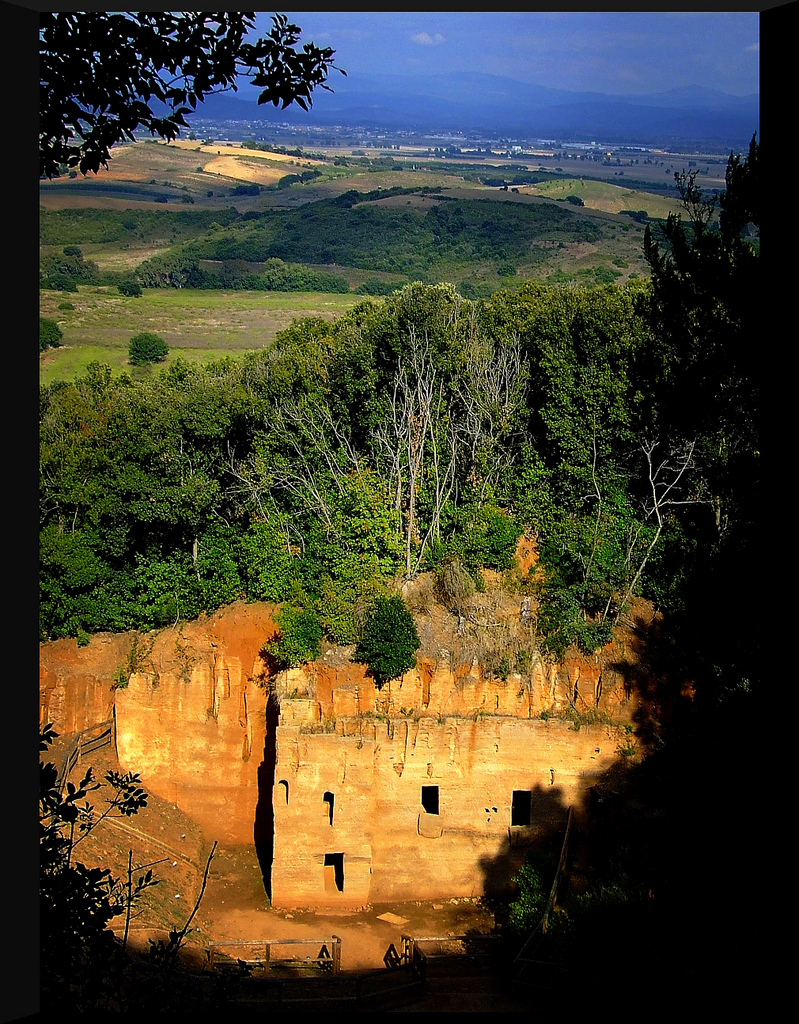 Tuscany's many museums and archeological sites are going to host events, exhibits, special openings, conferences, meetings, conventions, historic reenactments, games and food and wine festivals during July. Here's the list of all the happenings:
Siena:
July 17
San Gimignano Archeological Museum in collaboration with the Colle Val d'Elsa Archeological Museum: archeological-naturalistic hiking plus visits to the archeological dig of the Aiano-Torraccia Roman villa in Chiusi, the Badia in Coneo and the Dometaria archeological park
Siena: free evening visit of the Archeological Museum, guided tour to see the places and monuments connected to the supply and use of water inside the Santa Maria della Scala hospital
July 23
Archeological Museum of the Chianti: Etruscan presence in Chianti, guided tour with stops to the Castellina Museum, the Castelnuovo Berardenga Landscape Museum and the Montecalvario tombs
Underground City Civic Museum in Chiusi: special opening and visits
July 27
Belvedere Archeological Naturalistic Park, Cetona Archeodrome: Monte Cetona's grottos speleologic tour
Civic Archeological Museum of the Waters of Chianciano Terme: evening visits to the Water Museum
July 30
Civic, Archeological and Collegiate Museum
in Casole d'Elsa: special tour "
Etruscans from Chianti to the Elsa: waterways and land itineraries
", visits of the Chianti and the Elsa valley's hills and of Castellina in Chianti, Colle Val d'Elsa, Casole d'Elsa's most important museums and archeological sites of the area (Tumulo di Montecalvario, Parco Archeologico di Dometaia).
Pisa:
July 16
Medici Arsenal
: reading/concert performance of "
Antigone
" for the event "
Narrating Archeology
"
July 17
Archeological Area in Piazza del Duomo
: reading an "
Encounter with Pisan Romanitas
" on the outer walls of the cathedral
July 24
Peccioli Archeological Museum
: free opening and representation "
Edipo o della colpa, da Sofocle a Seneca
"
Livorno and Etruscan coast:
During "Archeological Nights 2011", the Etruscan coast's museums and archeological areas will be open until
midnight
.
July 16
La Cinquantina Archeological City Museum
in Cecina: Special opening of the museum until 11:30pm and guided tours.
July 17
Populonia Archeological Museum
(Piombino): for its 10 years anniversary there will be special openings, events and guided visits.
July 21
Linguella Civic Archeological Museum
(Portoferraio): Guided visit and wine tasting of Elba DOC wines
July 21
San Silvestro Archeological Mines Park
in Campiglia Marittima: "
A Trip through the Heart of the Earth
", a night visit to the park's mines thanks to special train
July 23
Linguella Civic Museum in Portoferraio
and at the
Baratti and Populonia Park
: theatre event "
Narrating Archeology
".
July 23
Museum of the Castle and City of Piombino
: exhibition "
The Siege of Alfonso V of Aragon
"
July 23-31
Bibbona Forte di Marina fortress
: "
Etruscherie. Collection of Etruscan art and Mysteries
", archeological show with Etruscan settings, guided tours, conferences and shows
July 24 and 27
Forte di Marina in Bibbona
: talk about matriarchal societies and witch hunts; history of the Etruscan wine
July 29
Museum of the Castle and City of Piombino
: hydraulic networks and different ways of managing water
July 27
Baratti and Populonia Archeological Park
: traveling conference about the discovery of the Populonia acropolis.
July 29
Villa Romana delle Grotte
(Portoferraio): guided visit and wine tasting of Elba DOC wines
July 29
San Silvestro Archeological Park
in Campiglia Marittima with the historic reenactment of the medieval worksite at Rocca San Silvestro
July 30
Baratti and Populonia Archeological Park
(Piombino): San Cerbone necropolis' guided visit
July 31
Palazzino Archeological Area in Bibbona
: guided visits through the Etruscan world of the Tane and Palazzino archeological areas
Grosseto:
Museum of Iron and Cast Iron in Follonica: guided tours and didactic workshops for children.
Rocca Pisana in Giglio Castello, the Archeological Documentation Center in Magliano, Spanish Fortress in Monte Argentario: several events.
"Alberto Manzi" outdoor archeological museum and the Etruscan Civilization Archeological Museum in Pitigliano, "Riccardo Francovich" Documentation Center in Scarlino, Archeological Park in Sorano: several events
July 21
Torre del Candeliere in Cassero Senese
: "
Siege of the Fortress
" game.
Florence:
Florentine museums participating in the initiative are:
Museo storico della Caccia e del Territorio (Historic Museum of Hunting and General Area) at the Cerreto Guidi Medici Villa,
the Dicomano Archeological Museum,
the Civic Museum of Fiesole,
the Florentine Prehistory Institute and Museum,
the Bruscoli Ethnographic Historical Museum in Firenzuola,
the Catignano Castle and the permanent exhibition about glass in Gambassi Terme,
the Montaione City Museum, Sacred Art Museum, Museum of the Vineyards and Wine in Montespertoli
the Castelluccio Archeological Area
the Area Archeologica in Rignano Sull'Arno
Fucecchio, Montelupo Fiorentino and Reggello
are also featuring meetings and conferences.
July 17
Dicomano
: "
Dinner with the Etruscans
", tasting of traditional local products
July 20 and 27
Palazzo Vecchio Museum
: "
Narrating Archeology
" events titled "
If these stones could talk
"
Arezzo:
July 16
Gaio Cilnio Mecenate National Archeological Museum
: all day long historic re-enactments of the Roman battles, arts and crafts, combat techniques, activities for children, "
harpastum
" ancient soccer game
July 19
Cortona's
MAEC
(Etruscan Academy and City of Cortona Museum): theatre piece "
Escape of Aeneas
"
July 23
Castiglion Fiorentino
Civic Archeological Museum
and the underground
Percorsco Archeologico Sotterraneo
: open until midnight with guided visits