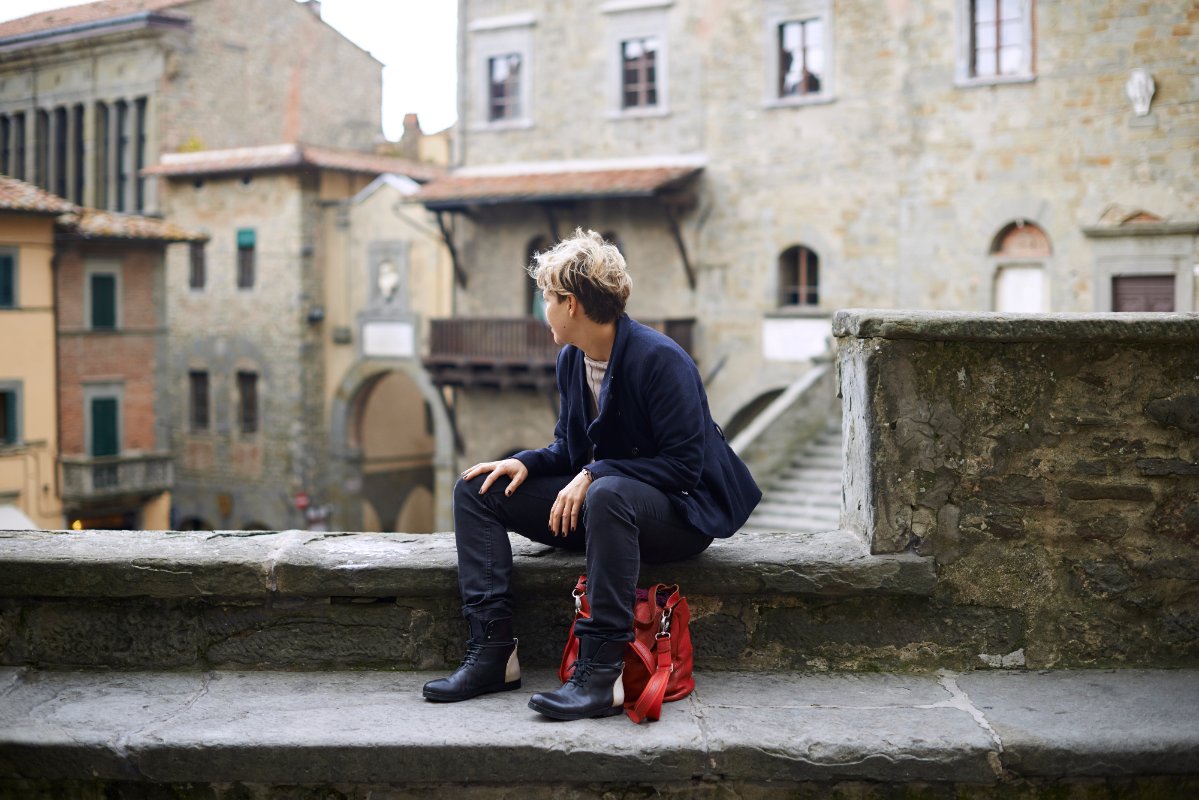 Announcing Slow Art Day in Florence: April 17 2010
April 17 2010 is International Slow Art day. 46 cities around the world are participating in this growing sensation, and Florence is the only city in Italy! TuscanyArts (that's me) is hosting this event on Saturday April 17 2010 at the Church of Santa Croce in Florence, followed by an aperitivo at nearbi Brac contemporary art bookstore/cafe. BOOK YOUR SLOW ART FREE TICKET HERE.
What is SlowArt?
I think Slow Art can be best defined as an occasion to look at art... slowly - and then to discuss it - casually. The idea behind SlowArt, which was begun by Phil Terry and Reading Odyssey last summer in New York, is to get people to spend a bit longer looking at single works of art, as research shows that people spend as little as 8 seconds looking at each work in a museum.
As an art history professor, I can say that it is essential to stop and look for longer at art. Maybe not every piece is worth your time, and maybe not each item will interest you. But if you examine a piece more closely, perhaps with a set of questions to consider, you'll soon learn more about the work just from the visual information that it provides. Second, talking about what you see with other people is a really helpful exercise. It doesn't matter if neither you, nor the other person, are experts. Sometime's it's better that way.
Can anyone participate?
Yes. You do not need to know anything about art to come to Slow Art day, but you should be open to the idea of learning! This itinerary is designed with adults in mind, though is appropriate for interested young people too (ages 12 and up, with parent for guidance).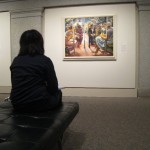 Each slow art event is going to be slightly different based on location and organizer. Slow Art in Florence is held in a church, not a museum, which already makes it unusual. But, in the same way as those organized in museums, the organizer (I) will provide you with a list of particular works to look at. It's not going to be about the church itself, but about some of the works IN it. (For this reason, you might read up about the Church of Santa Croce here first.) I'm also going to add a few questions to that list that might help you get thinking about the work. You can choose to ignore them if you prefer not to be guided. How it works: You are going to go to the church ON YOUR OWN. The suggested time of entry is 4pm on Saturday, but you are ABSOLUTELY welcome to start earlier in the day and take longer in the church. The church does start to close at 5pm and will kick us out at 5:30pm. You are supposed to look at works alone - or in pairs if you've signed up to come with someone. Nothing prohibits you from talking to the person beside you, but this is not an organized group activity. Use the list and map provided (you'll get one before the event if you've signed up) to efficiently locate the works to look at. When you're done, you'll head over to BRAC and buy a drink that will give you access to their excellent vegetarian buffet. At this time you will get to talk to other participants about your experience and also be interviewed, if you wish, by the social media team (armed with video camera). Incidentally, why did I choose the Church of Santa Croce over so many other museums in Florence? Because many residents of this city have never bothered to go in, despite the fact that it's free to them. Because it contains a large range of types and dates of works (there are frescoes from 1300, sculptures from 1450, paintings from 1600, reliquaries and manuscripts...). Because the space allows the viewer to selectively visit five works in limited time, something much harder to do in a traditionally organized museum space.
I'm not in Florence but I want to play too!
That's okay. Maybe you're in one of the other 46 cities around the world that are involved. And if not, keep an eye out on the TuscanyArts fan page where we'll be posting videos of peoples' reactions to SlowArt and organizing related virtual activities too!
I am in Florence and I want to come
Great! It is free to attend - you only pay for your entry ticket to Santa Croce and for your drink at Brac. You can Register for your SlowArt Florence 2010 ticket here. As space is limited to 40 participants, I ask that you kindly cancel your space if you find that you cannot attend, in order to accomodate other people. Remember that signing up on EventBrite is a commitment to attend.
You might also be interested in