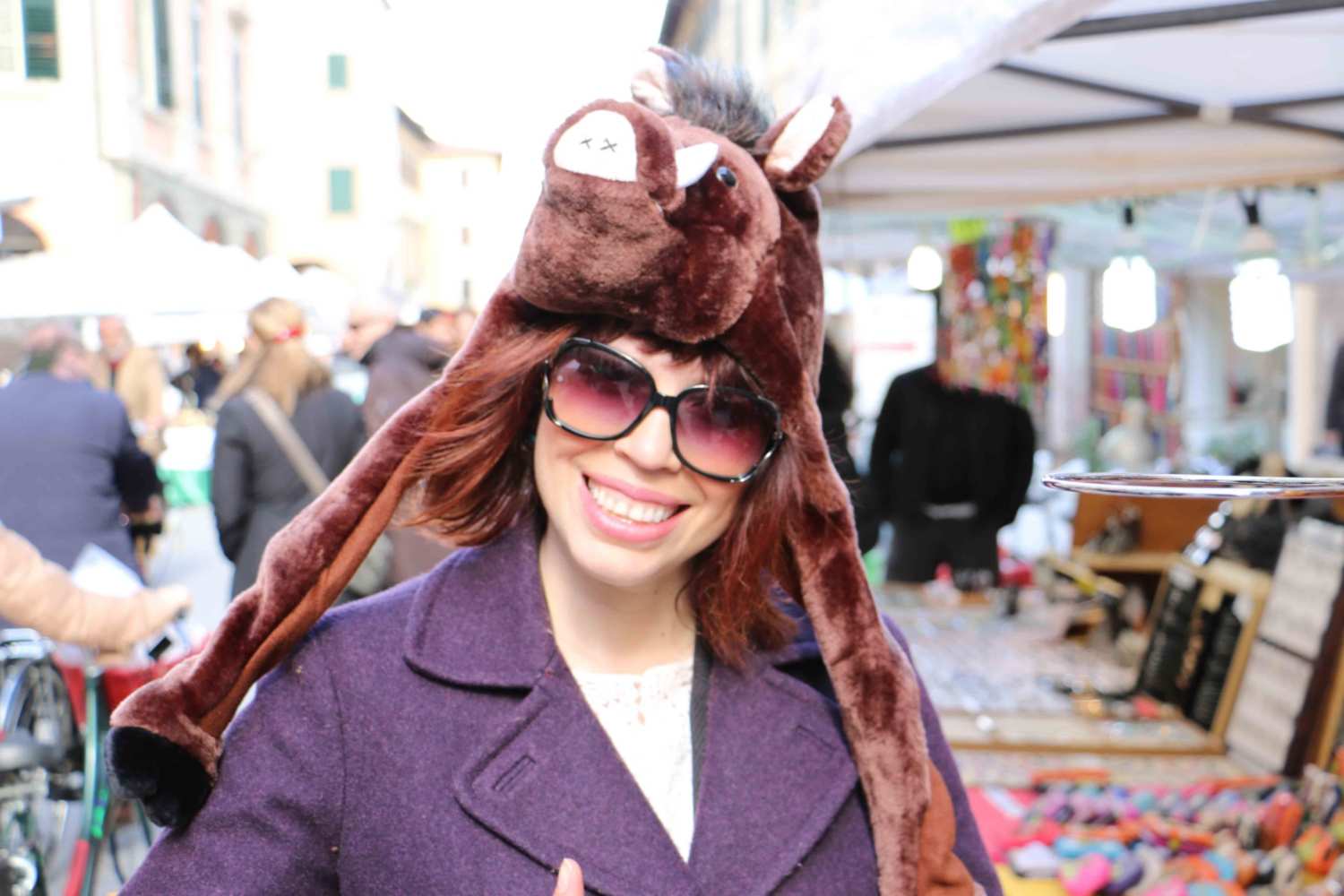 Photo ©Georgette Jupe Play
An interview with Georgette Jupe
"Girl in Florence" talks about Tuscany
Georgette Jupe is a 'Tuscan Texan' freelance writer, blogger and digital marketing maven based in Florence. When she's not at her day job at ITALY Magazine, she's providing travel, foodie & life tips via her blog 'Girl in Florence'. Hobbies include eating Tuscany out of its resources, the hunt for the 'perfect' Moscow mule and sarcastic banter. Follow her adventure via her blog and Instagram account.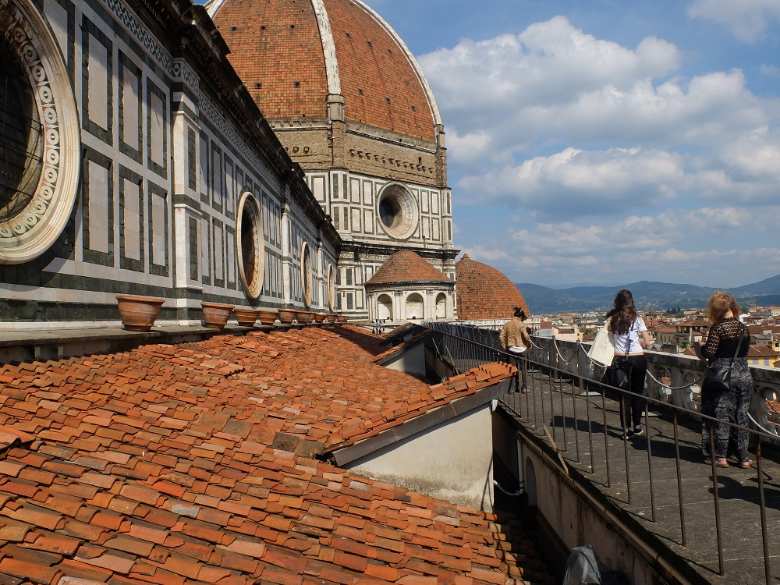 Recently, we submitted a survey and our followers mentioned Girl in Florence as one of their favourite websites to find travel information about Tuscany. We know that Georgette Jupe, the curator and founder of Girl in Florence is a big fan of Tuscany, so we asked her some travel inspiration tips.
How and when did you decide to explore Tuscany?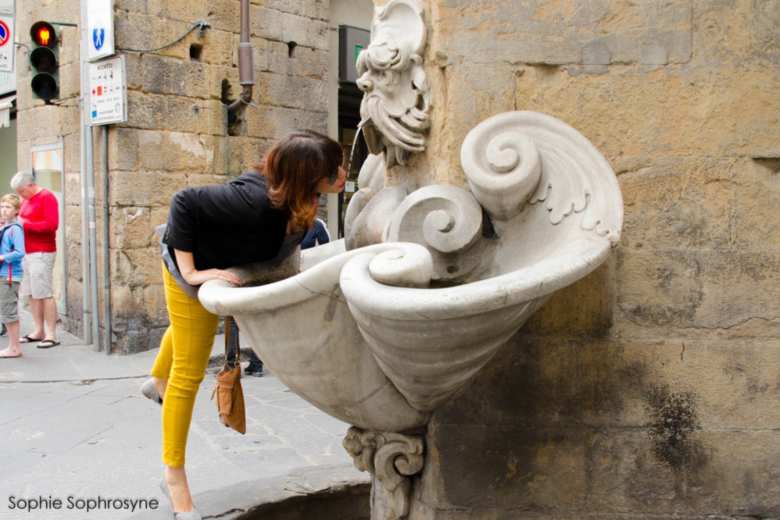 In a strange way, I feel like Tuscany sort of 'found me' as cheesy as that may sound. I had it all planned, as people often think they do in their early twenties. At that time I was living in Los Angeles (originally from Texas) and I went to China to teach English for a month and a half before applying to a study abroad program in London. They offered me Florence instead and I had no experience or language skills in Italy when first coming in 2005, it was actually really intimidating because the only Italian I understood was pizza, and Italian people I knew, was a weird guy named Fabio on TV who made commercials for 'I Can't Believe It's Not Butter.' After a year as a student here, and a year back in Los Angeles to finish my degree and get real world experience, I decided to sort of 'wing it' and come back in 2007. That is when my journey here really began, the rose-colored student filters were off and real-life began. The first five years were really difficult, both for finding work, friends, integrating but eventually this forced me into the job, career and lifestyle that I enjoy today. By meeting local people, appreciating artisans who keep their crafts alive and eating way too much delicious food. This inspired me to start writing about it on my blog GirlinFlorence. Both on my platform and on ITALY Magazine, I try and share the Italy I see, it's all about personal experiences. For a few years now, social media, blogging and freelance writing allows me to see the sheer variety of this region and I'm not referring only to the myriad of ways of preparing wild boar, which is important too.
What did you find in Tuscany that you didn't expect?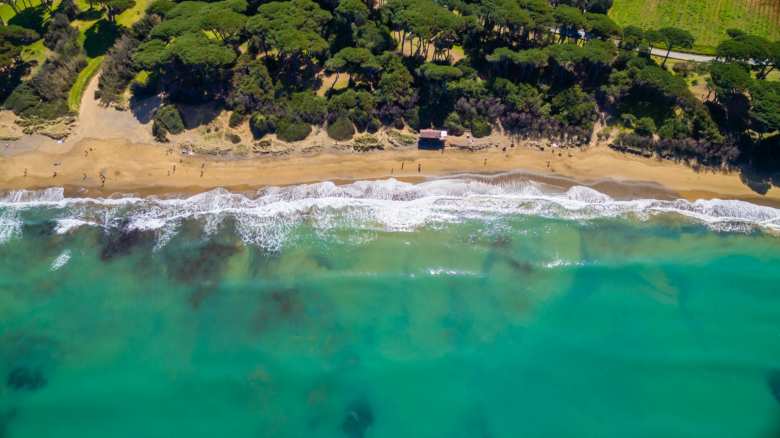 Many think of this area of Italy as dominated by cypress trees or towns like Cortona. While that does exist, there is also magnificent coastline (I am partial to Maremma and the gulf of Baratti) and mountains. Plus the variety of micro-cultures within this region is quite amazing. As you know, Italy is only recently (by modern times) united as a country and you can really see that by traveling into the depths of the smaller towns and cities that often have their own interesting dialect despite being less than 100 kilometers from one another. I also found the regional rivalry a bit strange until I started studying the history. Now I know better than to say Pisa and Livorno are 'similar' in front of anyone from these places.
Which are the top 3 experiences you recommend in Tuscany?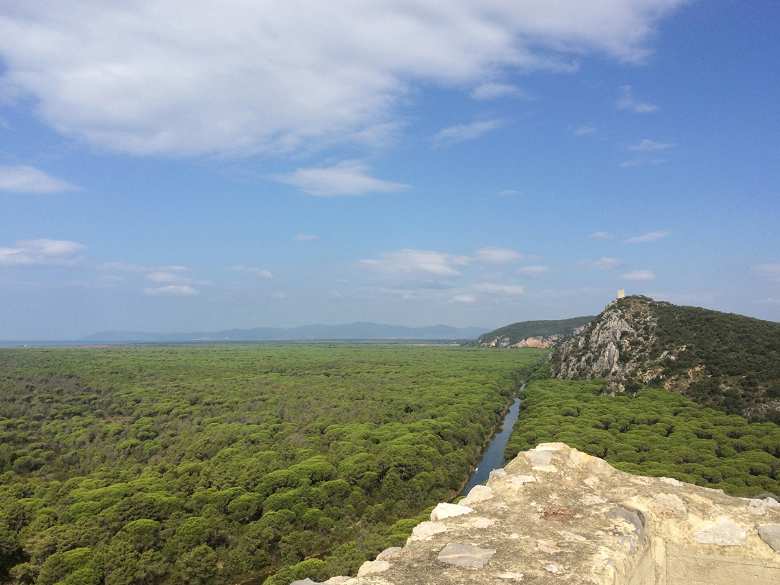 There are so many and this is hard for me to limit to only three, but here goes!
1. In Florence, seek local artisans – both contemporary and traditional. While so many people come to Firenze to see the famous art (and they should) meeting people paving a new path in the city through their craft will let you appreciate this place so much more. It is fascinating to pop into small bottegas (workshops) and hear the stories of those who have so much to tell. On the contemporary side, I recommend visiting Officina Nora, Erin at Il Torchio (book-binder) and Sara Arnheim who makes the most beautiful statement necklaces. On the traditional side all you have to do is head to the Oltrarno, just down the street on via vagellei, I met Mario , from an ancient printmaking family who binds-books and recounted meeting Martha Stewart on her TV show long ago. Nearer to the Duomo, Paolo Penko's goldsmith job is incredible to see firsthand – he uses famous artworks to inspire his beautiful creations.
2. Explore Maremma, an area of Tuscany that is quite vast but so varied. Recently I spent a weekend in Porto Ercole, a charming fishing village in Monte Argentario. It is a great area to base from the tomboli and the food here is fantastic too.
3. Give areas like Carrara a chance, this area known for its famous marble is a wonderful base for those who want to enjoy both the sea and the mountains. I did a tour in the marble caves with the most hilarious guide, Gabriele, who took us to the areas where they excavate the marble and of course we tried the delicious lardo di collonata. Nearby is the beautifully underrated Lunigiana area, which I adore. The land of so many castles and pasta I love, testaroli. 3.5. I couldn't help myself ;-). One of the places that is quite special to my heart is the area of Monte Giovi, close to Tuscany's town of Rufina, up seven kilometers of slightly-dubious hillside. Since it's about 45 minutes from the center, Nico, Ginger and I like to come hike here in a place that is beyond peaceful with sweeping views and plenty of chestnuts. We typically reach the peak and come down to have lunch at the no-frills Ristorante Acone. They have a pasta dish so popular they refuse to divulge the secret recipe, don't ask, I've tried – they won't give it up.
What is the best way to explore Tuscany and why?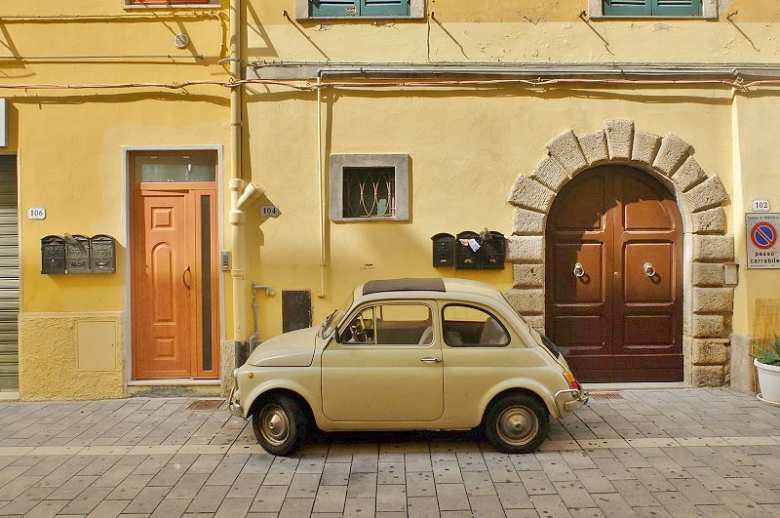 Time, I don't recommend coming to a city like Florence for just a day. In fact if you do so, you'll probably dislike it. I recommend sticking to an area instead of trying to do too much in a small frame of time. For example, you can base yourself in a small town in Val D'Orcia, like Pienza, to discover the rich area around there (and drink the fabulous wine). Also do a little research, there are plenty of us bloggers who are based all over the region and offer insight on more unique activities or places to visit that you won't get on a 'Huffington Post best of' – there is so much more on the internet than there used to be about virtually (no pun intended) every area, so make a list of must-sees and then options if you have time. I also quite heavily believe in experiencing a place through the regional food, with every plate or market visit, you'll get an education and insight into the culture.
Tell us your personal top 5 Tuscan foods you can't do without?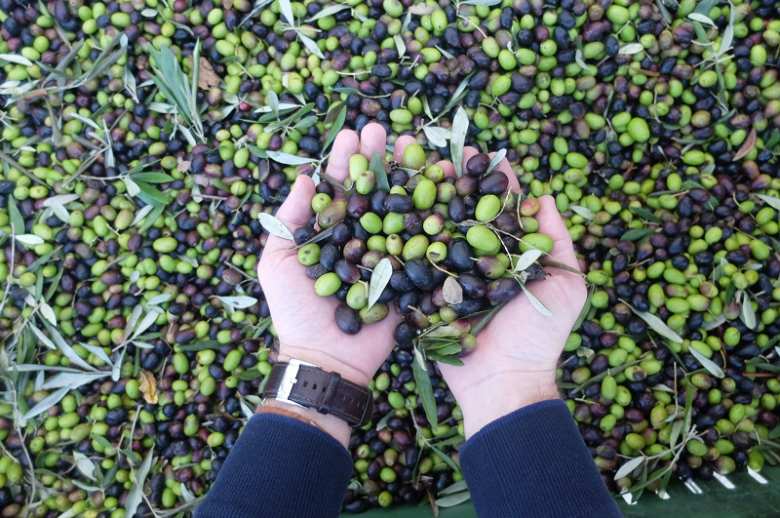 Bistecca della fiorentina, they don't call me a 'Tuscan Texan' for nothing. This huge hunk of top quality Chianina beef is so good because they do little than add a little salt and pepper and grill it to be served rare. The best things in life are simple.
Lardo di Colonnata – so delicate and tasty, and aged in marble from Carrara with a hoard of heavenly spices, I can't believe this isn't UNESCO-recognized!
New Oil, Autumn is my favorite season for so many reasons and in November you can try new extra-virgin olive oil from the local producers over a slightly-toasted slice of Tuscan bread. This is my nirvana and totally changes the way you look at olive-oil in general.
Truffles! I am obsessed with this fragrant 'gold' found by cute curly-haired trained dogs. Served best shaved over a plate of scrambled eggs or fresh tagliolini.
Castagnaccio, Tuscany's chestnut cake is something that most people I know actually hate because of its semi-sweet flavor and strange texture. It has peasant roots and is made from made a dough of chestnut, water, olive oil, pine nuts, and raisins ( I like rosemary too) and baked. Slightly bitter and not very sweet, I actually can't get enough so please if any of you are making it, I will be a very happy taste-tester.
What are the 3 events not to be missed in Tuscany?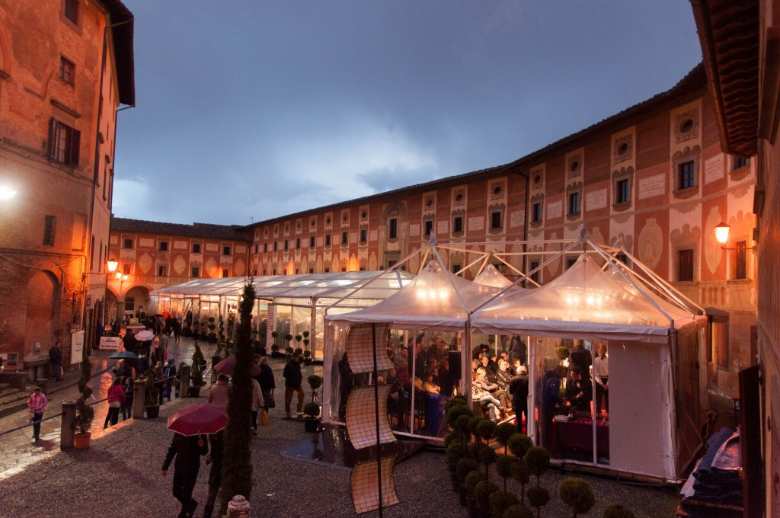 While I hate crowds, I have to say that watching the 'scoppio del carro' cart burst during Easter in Florence is always a very unique experience. The ritual of it all is so embedded in local Florentine history, and I had the pleasure of getting a birds-eye view of the action from a friend's window near the Duomo. It's scary yet thrilling at the same time. Watching 'Il Bravio delle botti' or Cheese-rolling in Montepulciano on the last Sunday of August. This was my first year heading to this pleasant Tuscan town to see the eight "contrade" (districts) compete for the "Bravio", a painted cloth banner depicting the city's patron saint. These men in short shorts literally roll heavy wooden barrels uphill for about a kilometer, it's pretty impressive. Truffle-fair in San Miniato. For 45 years this pretty hilltop town has been celebrating white truffles in a November fair that has grown exponentially over the years, and last year I saw exactly why. You can smell truffles wafting from the parking lots as you edge closer to the stands selling these fragrant finds along with wine, salse and all sorts of traditional food stuffs.
Which is your favourite place in Tuscany for a romantic getaway?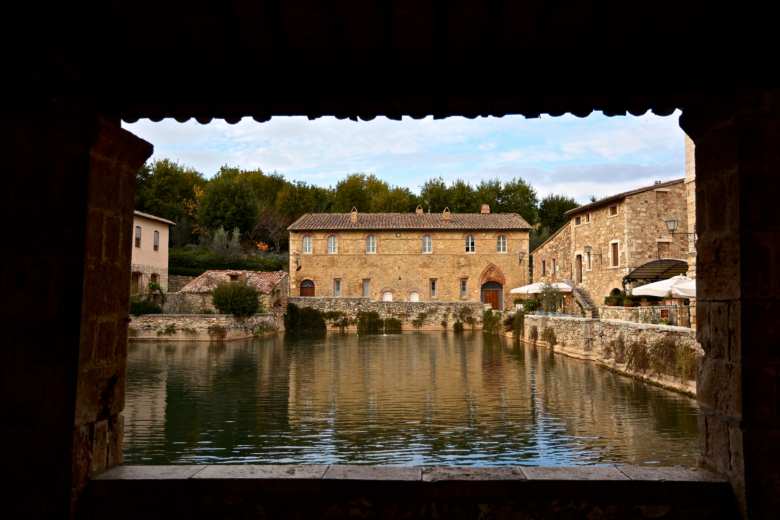 For me that would be Val d'Orcia without a doubt, I personally love Bagno Vignoni, known for its natural hot springs along the pilgrim route or the 'Road to Rome' Via Francigena. I find it a quieter alternative than other cities in the area and also very closely connected to nature, plus the wine here is excellent, think Nobile di Montepulciano, Rosso Orcia and of course the Brunello (I usually opt for a simple Rosso di Montalcino). Popular towns include Pienza, Montepulciano and other local gems like the more hidden village of Monticchiello. The view from its Porta Sant'Agata offer a window into this beautiful region, in the summer months locals take part of nightly theater shows. My favorite restaurant for local treats is La Taverna di Moranda.
Is there a Tuscan expression that makes you smile?
Besides the word 'boh' which has cropped up into my everyday English language in addition to my Italian (meaning – I don't know). And though it's not particularly pleasant, I like the expression 'siamo alla frutta' which means 'to have reached the end' or 'we can never manage', because fruit is served at the end of a typical meal. I can appreciate a little drama, most of it is harmless.
Can you tell us a figure, past or present, who represents Tuscany?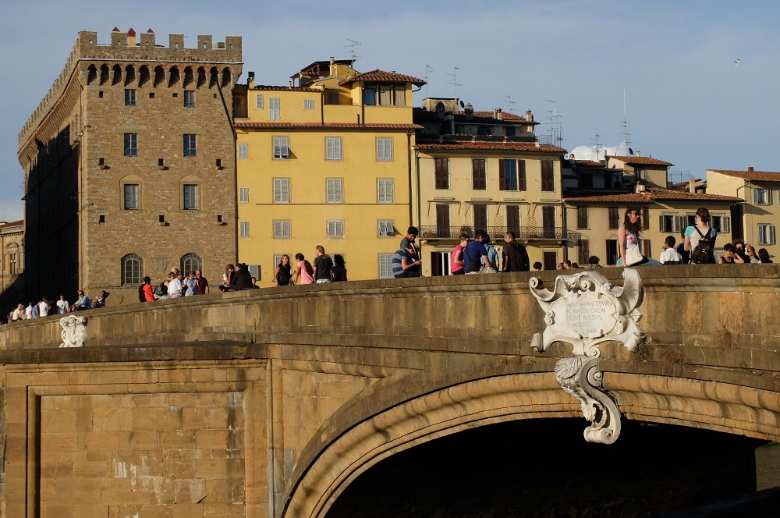 At first I thought to say Giotto, Dante or Michelangelo but I think I will go with Margherita Hack. She is an Italian astrophysicist (born in Florence) who popularized scientific concepts and studied stars by analyzing the different kinds of radiation they emitted. She also advocated for civil rights and wasn't scared to go against draconian mindsets. She is a trailblazer and someone who represents the kind of 20th century brilliant that comes from this region.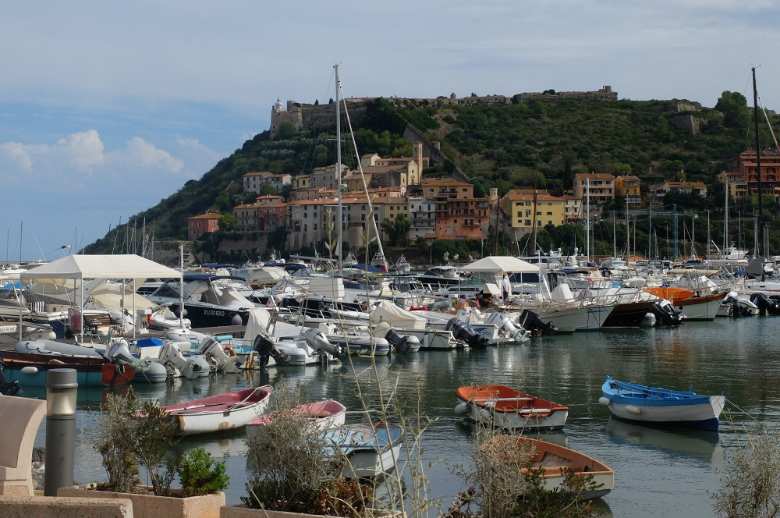 You might also be interested in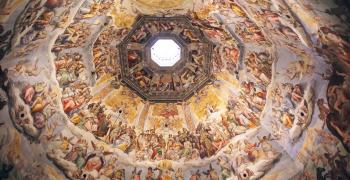 Learn more
Art and Culture
Tuscany is the cradle of the Renaissance and known all over the world for its immense artistic and cultural heritage.
continue...