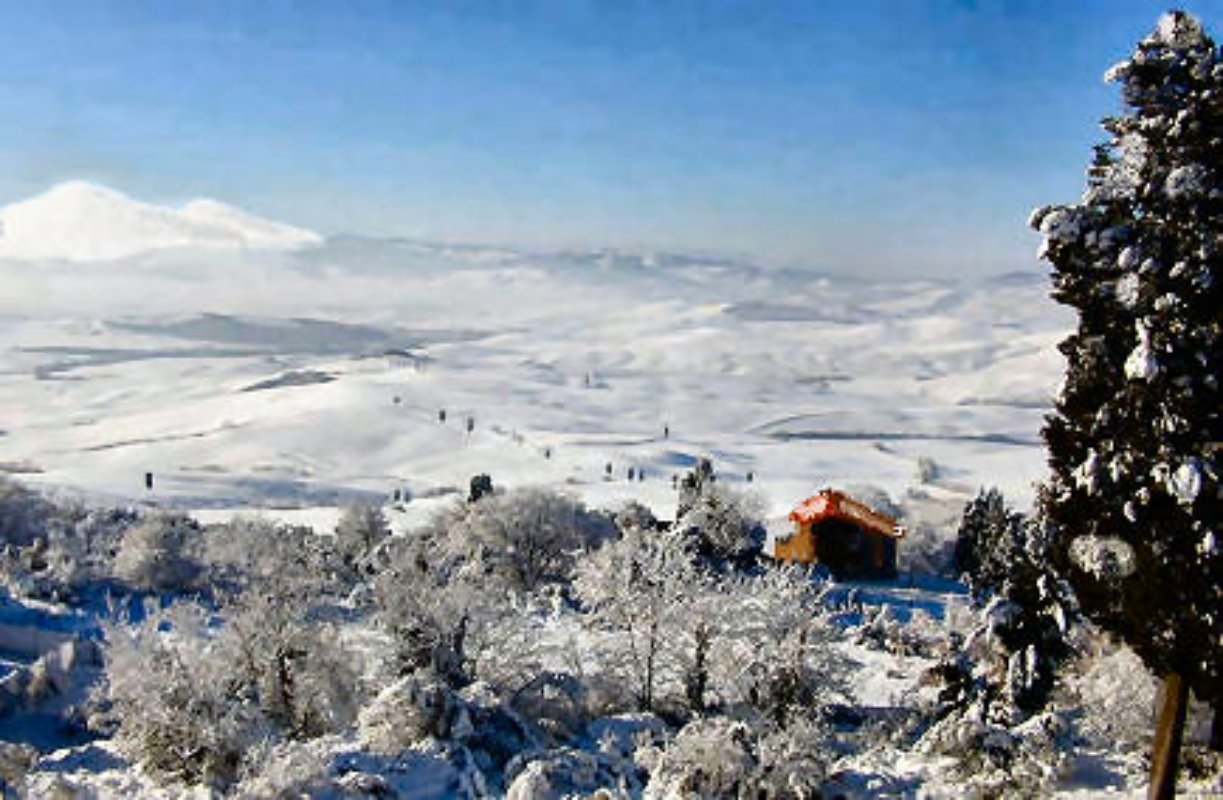 Amiata: a skiing, culture and wellness holiday
Snow, nature and relaxation
Mount Amiata is a place that
is
synonymous with unspoilt nature
, thanks to the respectful lifestyle of its inhabitants. And its unspoilt nature cna be fully enjoying with
a network of trails for varying levels
that make their way through the woods.
Of course, under a blanket of snow, Amiata has a more picturesque appearance, allowing visitors to
enjoy different sports, like trekking, snowshoeing or just walking around foraging for berries or catching glimpses of beautiful landscape.
In the valley below, other opportunities await, where you can enjoy the magic of the area through
visits to the mines
- accompanied by the exceptional guides who were also former miners - and
tastings of foods and local products
as well as
trips to the many nearby spas.
Mont'Amiata is a special treat for ski lovers
, as there is more than fifty inches of snow on the slopes of this sleepy volcano, waiting to be enjoyed!
Informazioni ed Accoglienza Turistica
Terre di Siena - Via Adua, 21
53021 Abbadia San Salvatore (Si)
Tel. +39 0577 241760
Tel. +39 0577 241761
Fax +39 0577 241762
Numero neve: +39 0577 241763
You might also be interested in
Monte Amiata
A complicated and hybrid land nestled between the Val d'Orcia and the Maremma, Amiata is a hub of life and culture that, given its ancient nature rooted firmly in natural forces, can only be told through the elements. ...
Scopri Monte Amiatakeyboard_backspace