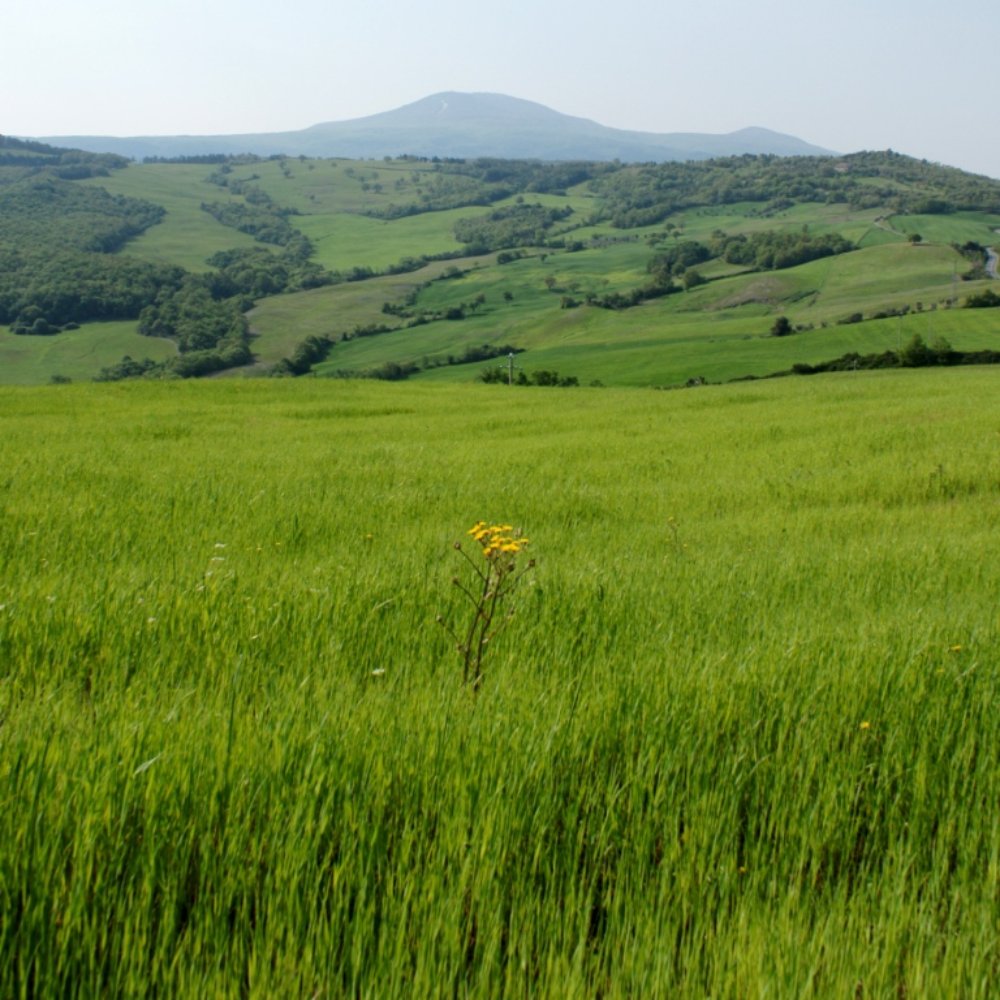 Amiata, a mountain lover's paradise
Excursionists and skiers look to the slopes
Places to see: San Salvatore Abbey, Arcidosso, Santa Fiora and the Pigelletto Natural Reserve
Length of suggested trails: 60 km
Ways to get around: Car, bicycles, skis

Area Description
Although the territory's volcano is dormant, it still conserves a great amount of energy in its interior which gives a strong identity to the region and its inhabitants. Winter sport lovers will appreciate down-hill and cross-country skiing on the slopes of the Amiatine, while hikers will head to the area during the autumn months to hunt for mushrooms and chestnuts. Spring is best when it comes to looking for raspberries and blueberries. Those who love water will enjoy a canoe ride along one of the area's many waterways. Mountain-climbers can enjoy the territory's six trails, known for their breathtaking views. Novice mountaineers are likely to appreciate the trails that wind along the cliffs of the Amiata.


Don't miss
Trained cyclists won't want to miss this incredible mountain-bike excursion! The trail begins at the San Salvatore Abbey and continues toward Castiglio D'Orcia. After two km, you'll reach a junction—continue downhill toward Vivo d'Orcia. Eight km later, you'll reach Piscina, where you can take the trail toward Castel del Piano. The hamlet of Arcidosso deserves a rest stop; save time to visit its fortress, Rocca Aldobrandesca. As you pass Aiuole and Santa Fiora make sure to visit the area's historical center and ancient fish market. Once in Piancastagno, re-enter the trail and turn back toward the Abbey of San Salvatore.


Useful information
Located at an altitude of 900 meters, Relais San Lorenzo on Monte Amiata is nestled among chestnut and oak trees. Once a monastery, the building has recently been renovated and now hosts a swimming pool. Visitors can also opt for the Fattoria Grossola in Castiglio D'Orca; they'll be guaranteed good food and a relaxing atmosphere, surrounded by natural beauty. Situated on a hillside in the Val d'Orcia Nature Park, this fifteenth century farm has a wonderful restaurant where guests can enjoy typical Tuscan dishes.

For more detailed information
www.terreditoscana.net
www.agriturismogrossola.it
www.amiataneve.it

You might also be interested in