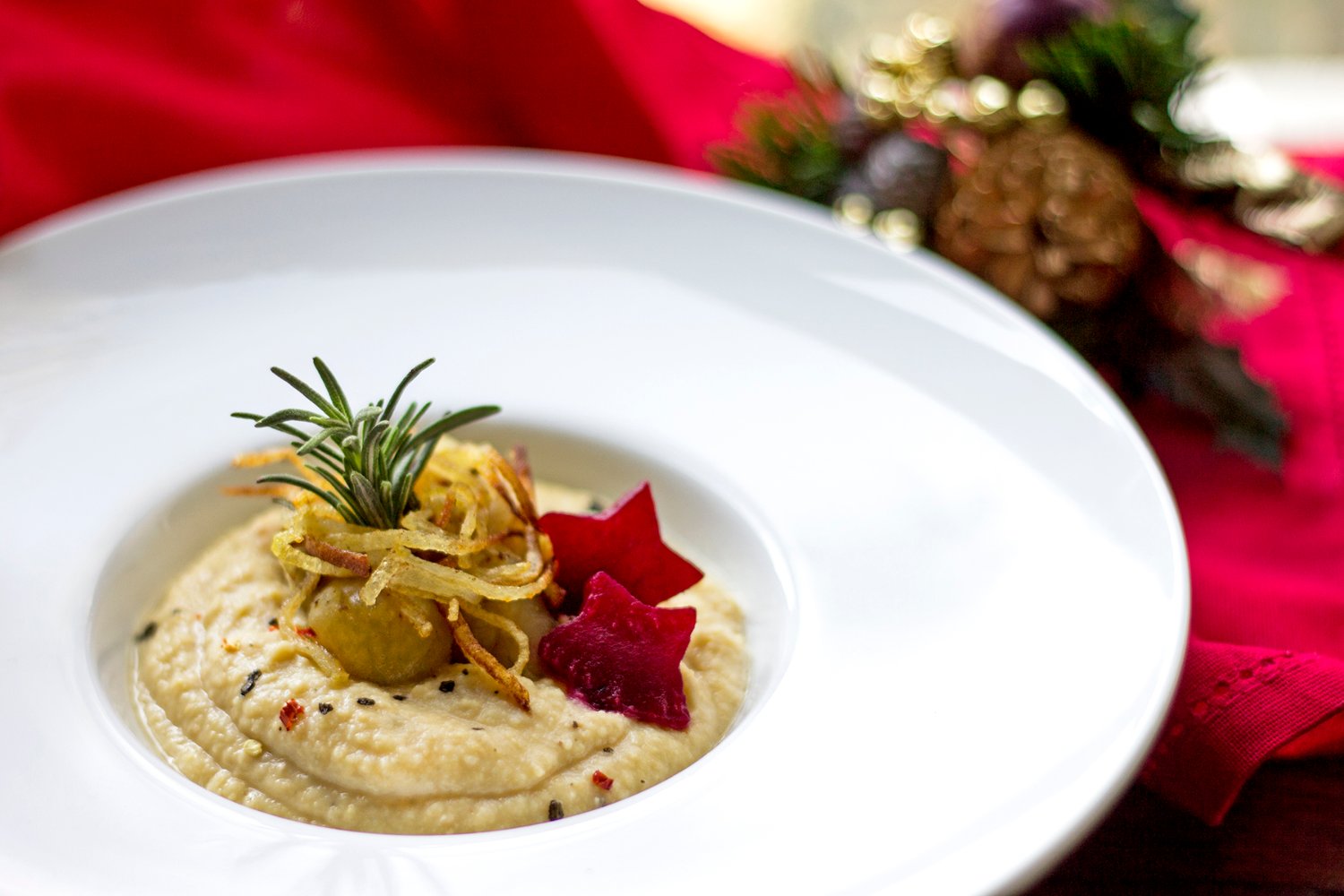 Photo ©Cristina Saglietti for Cucina Mancina
Two vegan and gluten-free recipes for Christmas
Alternative Christmas menu: first courses
Looking for gluten-free or vegan (or both) recipes for your holiday menu? Cucina Mancina gives us two simple recipes bursting with seasonal flavours and a Christmas look.
Chickpea soup with spicy chestnut, rosemary, crispy potato and beets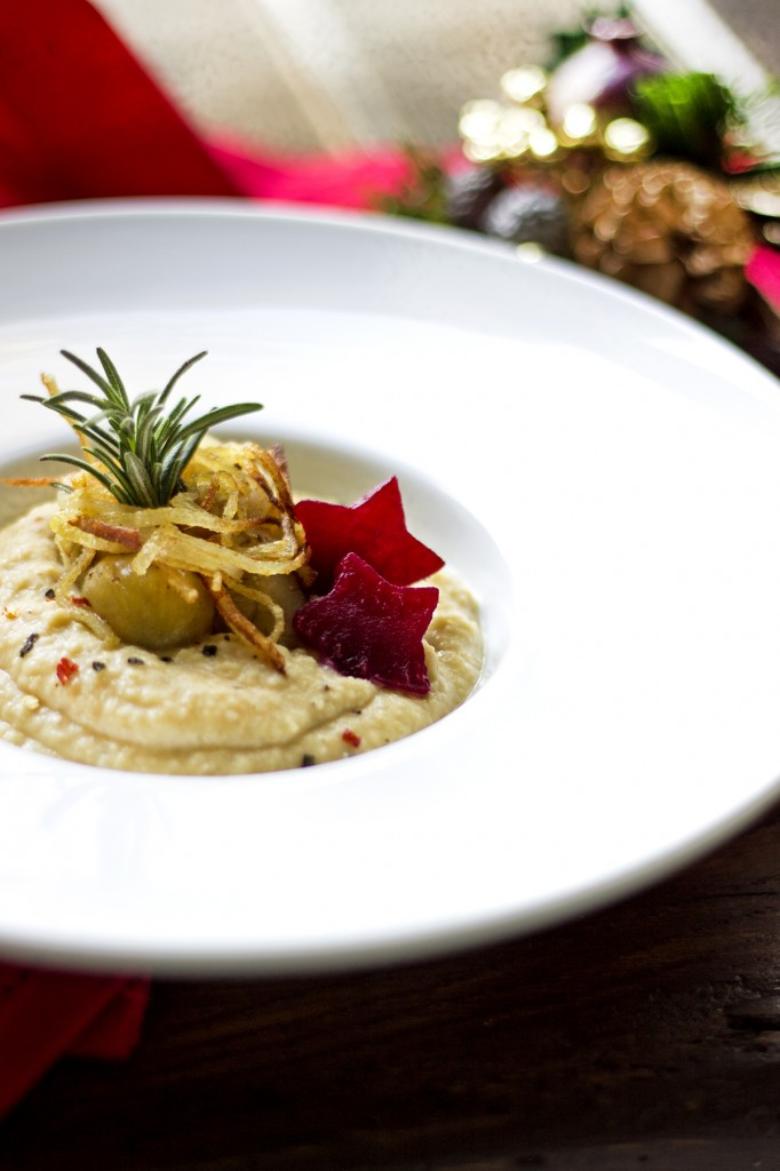 For the chickpea soup
- 800 g boiled chickpeas
- 3 tablespoons extra virgin olive oil
- warm water
- salt and black pepper For the spicy chestnut with rosemary
- n. 20 boiled chestnuts without their skins
- a sprig fresh rosemary
- 1 dried red pepper


For the crispy potato
- 1 large potato
- 2 tablespoons extra virgin olive oil

For the decoration
- 1 baked beet
- 4 sprigs fresh rosemary
- 1 dried red pepper
- black salt

1. Peel the roasted beets and cut into slices.
2. Cut into small stars with a biscuit cutter.
3. Set aside the beets at room temperature, covered with plastic wrap.
4. Blend the boiled chickpeas, adding extra virgin olive oil, salt, pepper and water to make a very soft and smooth cream.
5. Warm up the chickpea soup at very low heat.
6. In a pan heat the extra virgin olive oil with a sprig of fresh rosemary and chopped red pepper. Sautè the boiled chestnuts (you can cut some chestnuts and let other whole).
7. Set aside.
8. Cut the potato in thin strips and fry them in a little oil. The potato strips should be crisp and golden but not too dark.
9. Once cooked, arrange them on paper towels to absorb excess oil.
10. Compose the dish by placing two ladles of chickpeas, spicy chestnuts with rosemary and the crispy potatoes.
11. Decorate with the baked beet stars, crystals of black salt, the sprig of fresh rosemary and bits of red pepper
12. Serve piping hot
Author: Cristina Saglietti
Buckwheat and nettle pasta with cauliflower and citrus fruits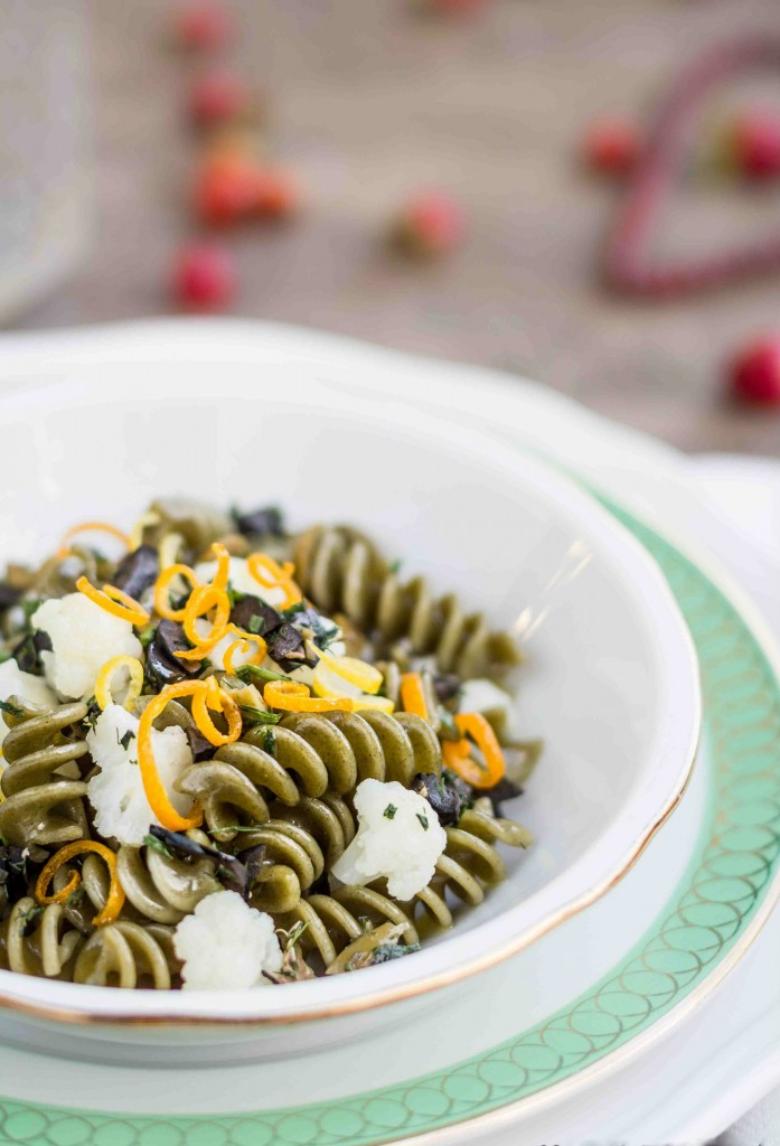 Ingredients
- 500 g. of buckwheat and nettle pasta
- 1/4 white or green cauliflower (medium size)
- 2 tablespoons of green and black olives
- 1 tablespoon of capers
- grated zest of one lemon
- zest of an orange, cut into curls
- extra virgin olive oil - salt

Method
1. Cut the cauliflower into small pieces.
2. Bring a big pot of water to a boil and cook the cauliflower for 9 minutes maximum.
3. With a skimmer, remove the cauliflower and cook the pasta in the same water.
4. Finely chop the olives and capers.
5. Drain the pasta and combine with the olives, capers, cauliflower, the grated zest of orange and lemon.
6. Decorate your dish with orange peel, cut into curls.


Author: Paolo and Gaia, chef and food therapist
Photo credits: Benedetta Marchi
You might also be interested in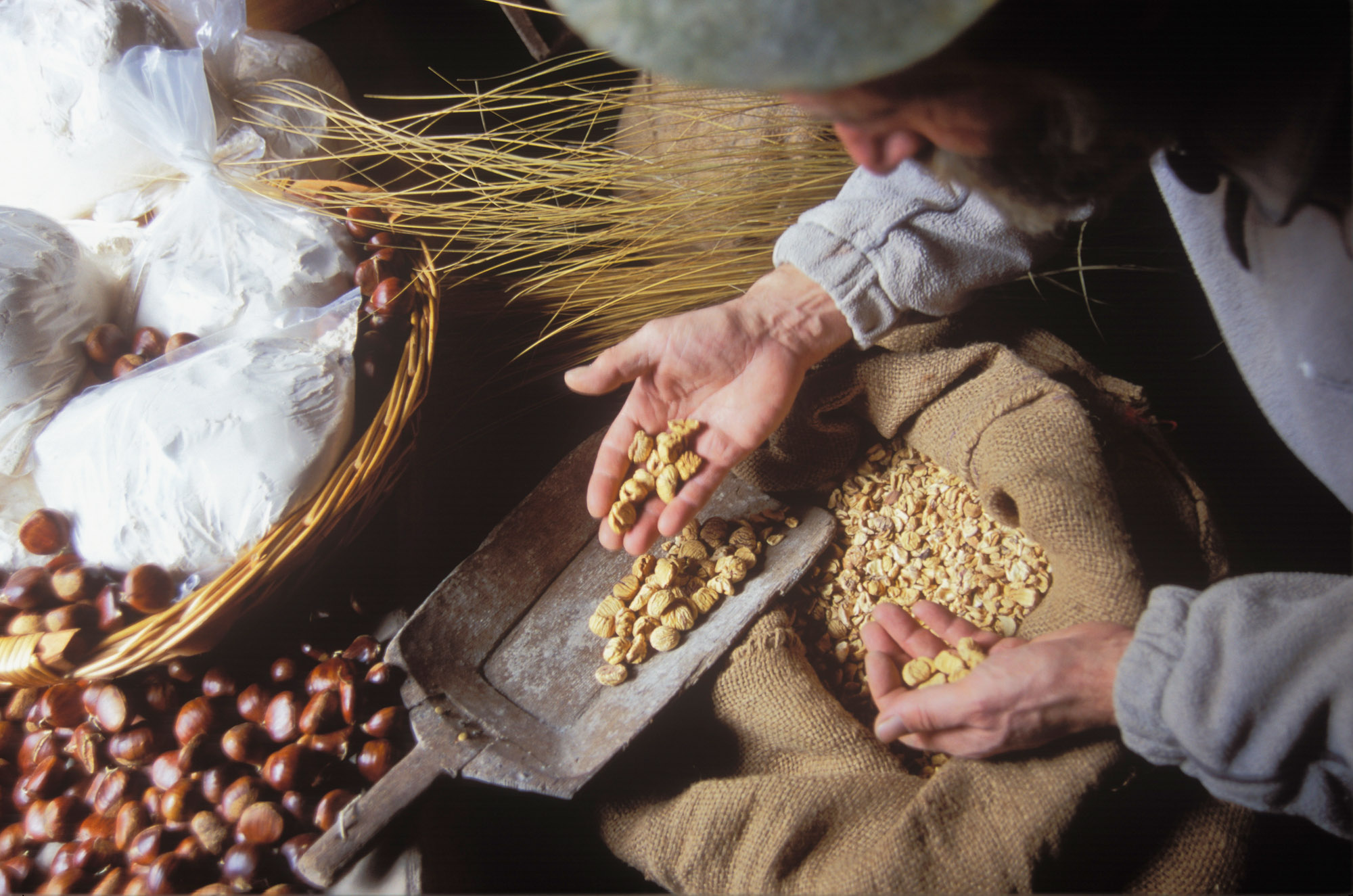 Learn more
Food and Wine
Olive oil, wine, truffle and other culinary delights make up the excellence of Tuscan gastronomy. ...
Continue...