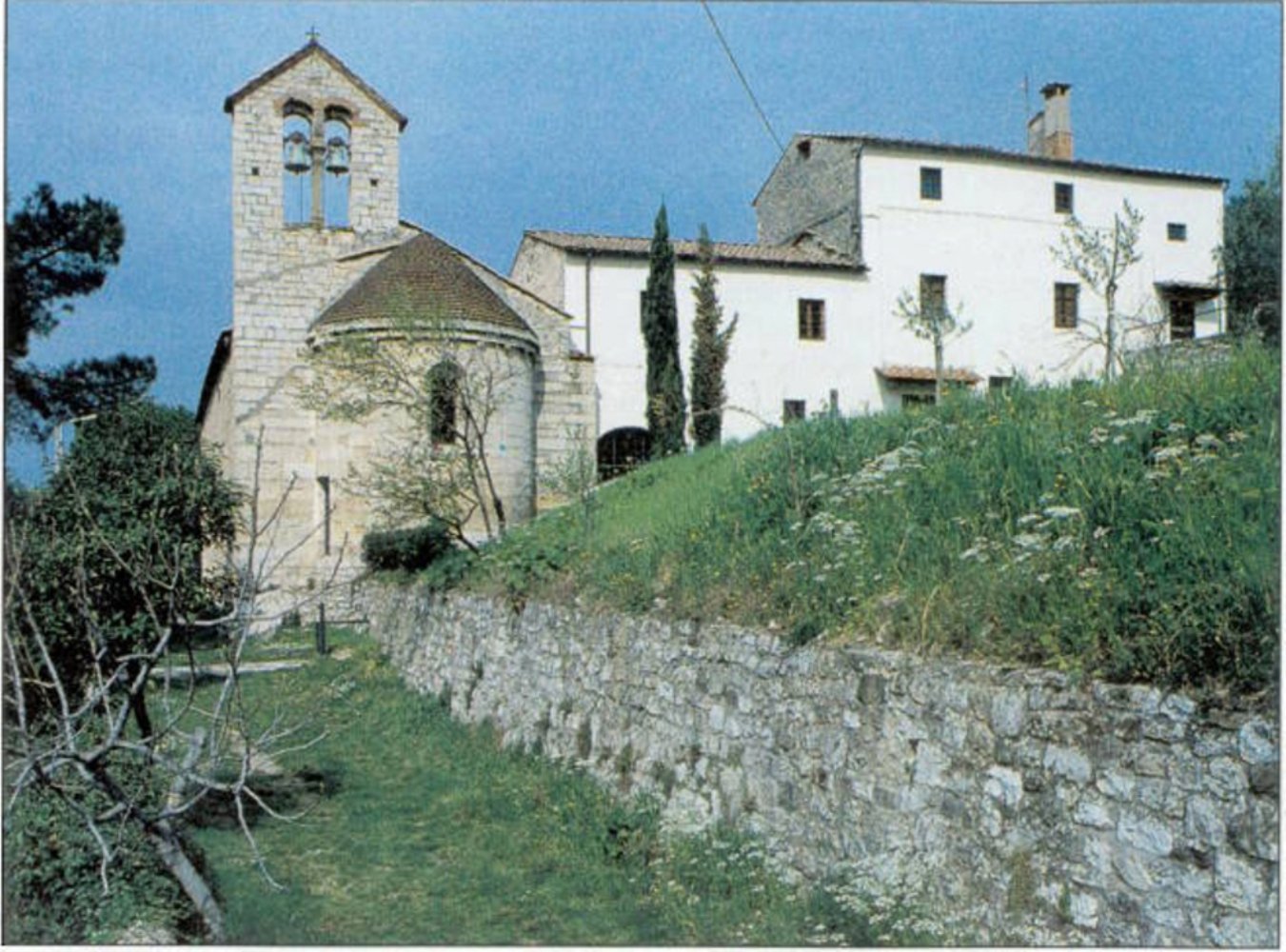 Along the Via Roma
Discovering the area surrounding Prato
Our journey along Via Roma begins at the Sanctuary of 'Madonna del Soccorso' located just outside Porta S. Trinita. Like other Tuscan churches, it was built to host a tabernacle that gave rise to a miraculous event. According to local traditions, on November 6, 1570 a young shepherd girl found refuge there during a storm. Seeing that the countryside was flooding, the girl began to pray to the Virgin (whose image graced the tabernacle) and as a result both the girl and her flock were saved from harm. This prodigious event was followed by other miraculous occurrences which convinced Prato's religious authorities to create a sub-urban Sanctuary based on a design by architect Alfonso di Santi Parigi. The structure was built from 1575 to 1585. Santi did Tito, a disciple of Bronzino, was asked to paint the work meant to surround the tabernacle. It depicts the seven gifts of the Holy Spirit. The portico surrounding the church was designed to offer refuge to numerous pilgrims who visited the church. Today, the community of Santa Lucia continues to celebrate the miracle by making votive offerings.

Once you've passed the monumental hospital created in 1932 on a project by Brunetto Chiaramonti, you'll reach the 'Ippodromo of Prato', a racetrack created in 1926 and subsequently enhanced after the war. Here, you'll find myriad sports facilities including tennis courts, swimming pools, soccer fields and horse tracks. During the summer months, the racetrack hosts many traditional festivals and concerts. As you continue along Via Roma, don't miss viewing the Villa Cipriani and the Villa Inghirami, built in the XVIII and XIX centuries. The 'Cascine di Tavola', a vast agricultural estate that once belonged to Lorenzo dei Medici, is located between the Municipalities of Prato and Poggio a Caiano. Continuing along the Via del Palasaccio, you'll find an interesting building constructed in the 1400s, complete with windmill. The nearby hamlet of Castelnuovo was created in the XIII century; its castle was built according to a square plan. During World War II, German troops mined and destroyed its northern entrance. The southern door had been previously destroyed in the 1800s. The Church of San Giorgio graces this ancient fortified hamlet. The church, with its eighteenth century façade, hosts a lovely canvas by Cosimo Lotti. It is flanked by an oratory dedicated to the Nativity of the Virgin Mary.
You might also be interested in
Valle del Bisenzio
The Prato area lies between the ridges of the Calvana mountains and the forests on the nearby Apennines. This territory is home to ancient culture and traditions, dotted with villages that were founded as rural Roman settlements. ...
Scopri Valle del Bisenziokeyboard_backspace