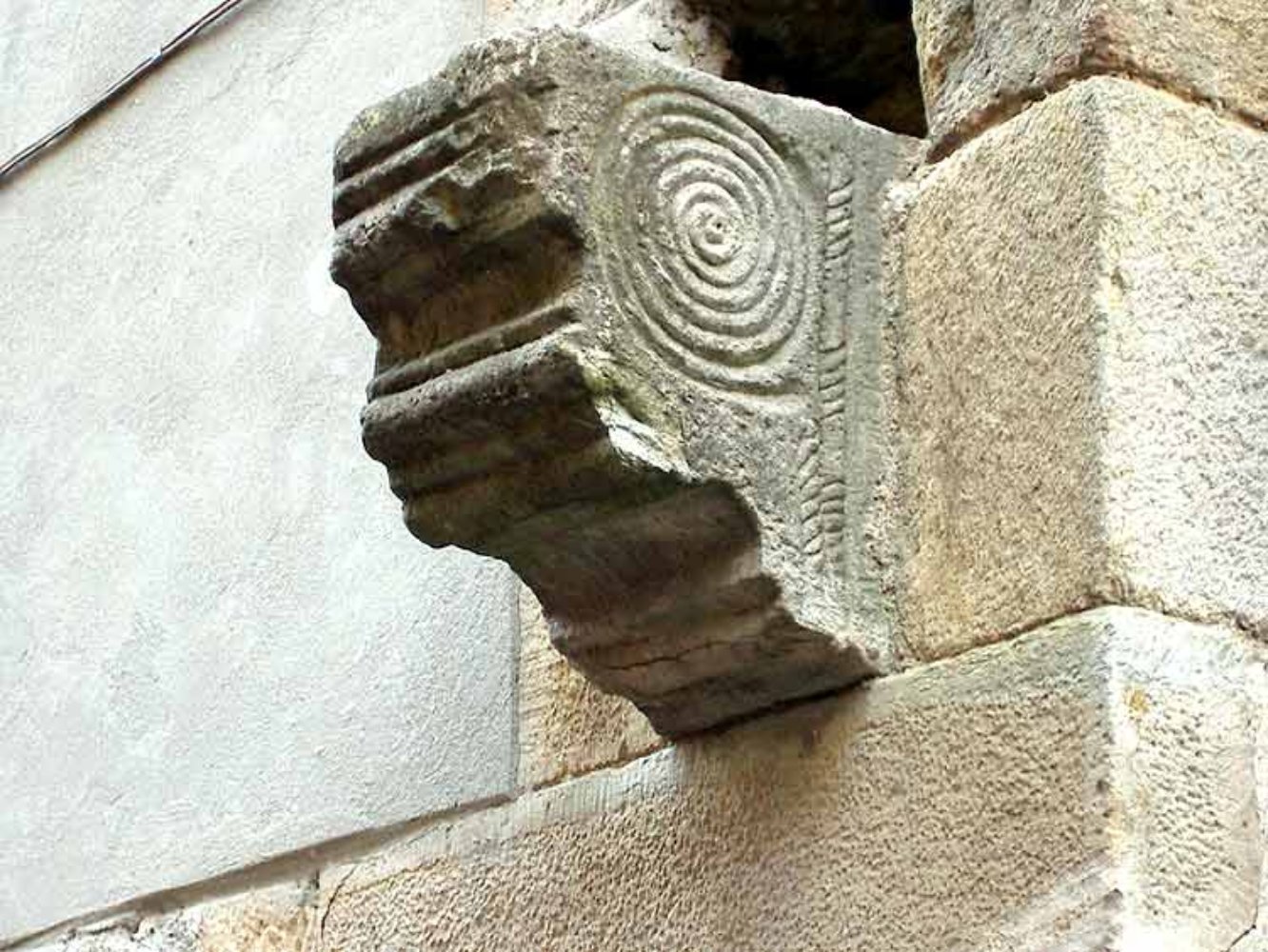 Along the via Lante
Take a trip through tradition and culture
Via Lante is one of the main streets in Vicopisano, and has always been one of the most densely populated areas of the village. Until some decades ago, there were along the street numerous small shops of different kinds that have now shut up, due to the changes imposed by progress. Also in Middle Ages, the street – once called "Borgo Maggiore" - was featured by the presence, among the houses, of small shops and workshops, that made of Via Lante one of the most active areas of the village. The dwellings were not so imposing as Palazzo Pretorio and the Old Post-Stage Palace, but were characterized by refined details and by the repetition of the same construction schemes based on bearing pillars in "verrucano" stones and on string-course corbels.

Borgo Maggiore started from Porta Costantina (Costantina Gate), a gate that was once on the current Cavalca Square, just at the entrance of Via Lante. Following the foot of the hill, it arrived till "Porta ad Arno" area, where the activities linked to the river port were concentrated. Owing to its intermediate position between the market area (in front of Porta Costantina) and the river port, and to its location on the level, it soon started to be highly urbanized. At the beginning, houses and palaces must have been located outside the wall enclosure. In a later period – most probably in the 13th century – this area as well was included inside the walls, becoming part of Vico's Castle.

The first area comprises most of the oldest buildings, whose 12th century structure can be still noticed under the plaster, in spite of their many later modifications. These buildings are similar to those located in Viale Brunelleschi; furthermore, in this area there is no trace of towers and the medieval buildings belong to the "domus" typology. In the second section of the street, beside a few 12th century constructions, there is a prevalence of brick buildings, a characteristic of the 13th century. The horizontal corbels in "verrucano" stone are replaced by brick round arches. These bricks are featured by geometrical patterns, like the ones that can be observed in much more important centres, such like Pisa and Lucca, a sign of the remarkable vitality of Vicopisano in that period.

Via Lante is also characterised by numerous lanes, that is the stone-paved steep alleys that linked "Borgo Maggiore" to the top part of the Castle. They pass among the houses or "through" them, in this case surmounted by a barrel vault.
Source:www.comune.vicopisano.pi.it
You might also be interested in
Valdarno Inferiore
The territory surrounding the Leaning Tower is vast and varied, but they're known by everyone thanks to a deeply-felt belonging to this centuries-old province, which is certainly much more than just its capital, Pisa. ...
Scopri Valdarno Inferiorekeyboard_backspace