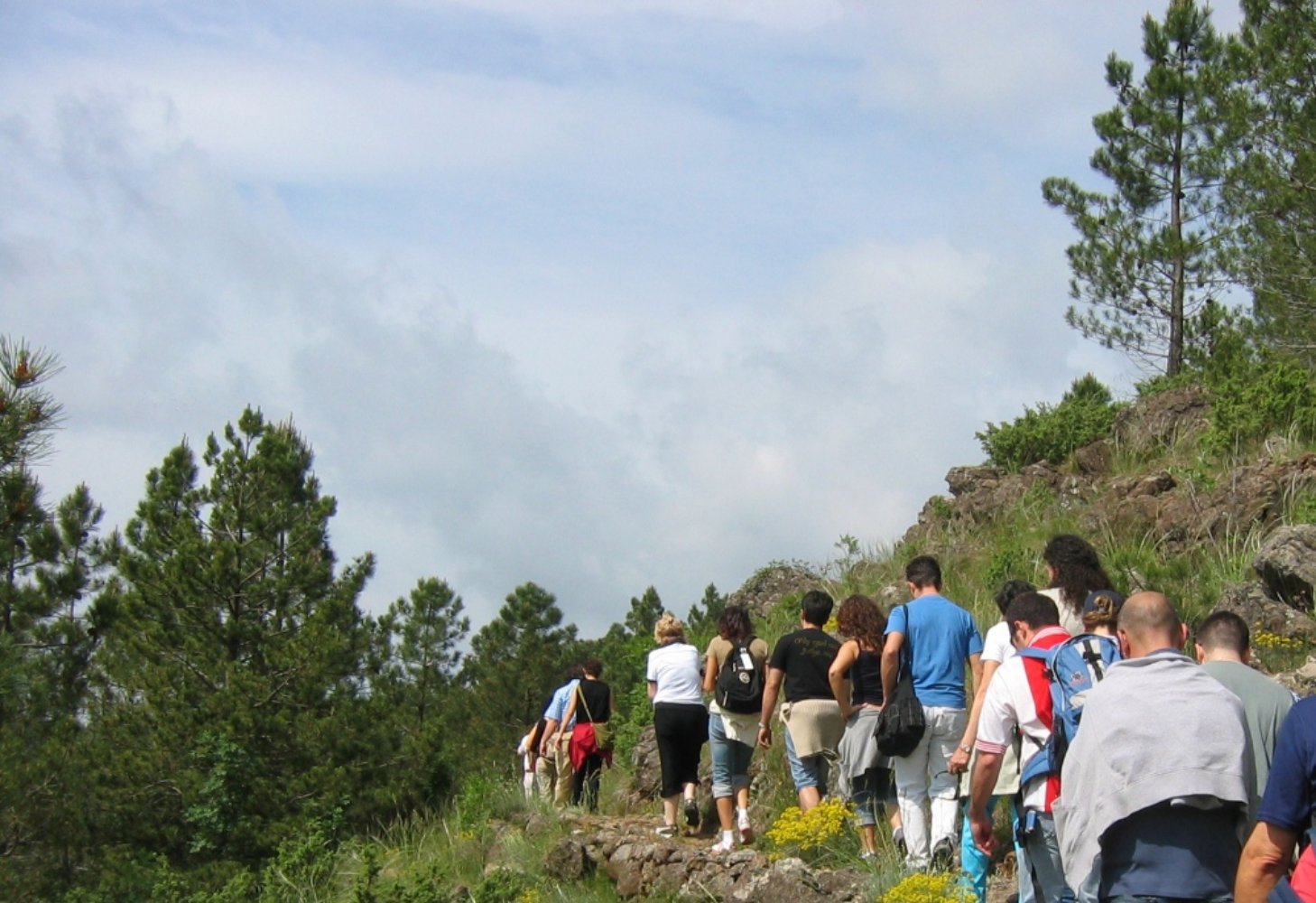 Activities in the greenery of the Tuscan Valtiberina
Outdoor fun for kids
In the valley where the Tiber runs with its clear waters and where the landscape is typified by woods and pastures, countless outdoor activities are organized, suitable for the whole family, young and old alike! Hiking and workshops let you learn more about the natural areas of the Tuscan Valtiberina. Enjoy fun activities with farm animals, horse trekking, cooking lessons for children, craft activities to learn how to make cheese and wicker items and an introduction to medicinal herbs, as well as guided hikes to discover the protected natural areas accompanied by expert guides.
Examples of activities:
THE TIBER AND "VINCHI" (CANES)
Nature-based activities along the river, as part of the ANPIL Golena del Tevere, to discover the ecosystems and orographic features. This is followed by a meeting with artisan families, which carry on the age-old tradition of wicker-weaving, gathering the "vinchi" along the river and making objects such as baskets, chairs and furniture intended for a wider market. Taking part in a workshop, you can make baskets that you can take home with you as a memory of the day.
A DAY ON A DONKEY!
Visit to an agricultural company that rears donkeys for milk. Children can meet the donkeys and find out about their qualities.
Visit the farm to see how a litre of milk is made from every donkey every day. This invaluable natural product is similar to mother's milk and is suitable for those allergic to cows' milk.
Number of participants, duration and cost: to be agreed.
Activities suitable for groups and families. 
For information about these activities and all other family activities in the Tuscan Valtiberina:
Valtiberina Toscana tourist info office  
Tel. +39 0575 – 740536
You might also be interested in
Valtiberina
The Alta valle del Tevere is the most eastern part of Tuscany and takes its name from the river that crosses it completely lengthways, up to the border with Umbria. ...
Scopri Valtiberinakeyboard_backspace