Accessible museums in Siena and Arezzo
Following the posts about accessible museums in Florence and in Pisa-Livorno-Grosseto, this time we take a closer look at the accessibility of the major museums and monuments in Siena and Arezzo.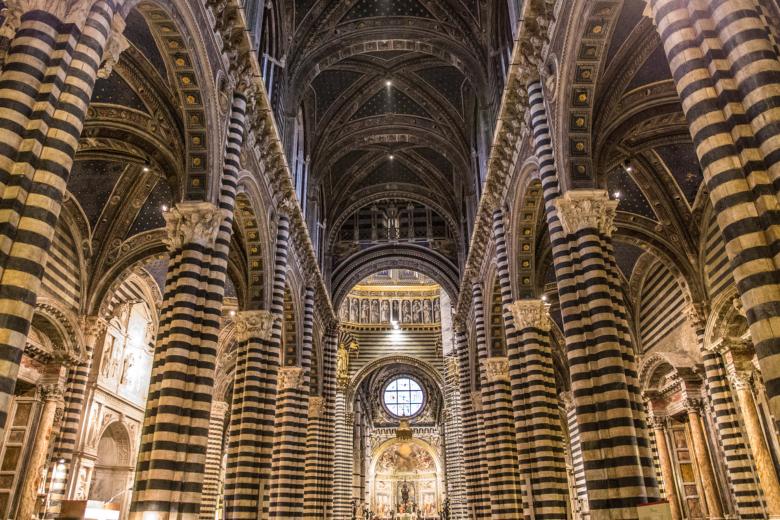 The Cathedral (and its Piccolomini Library) can be reached thanks to a platform on the left side of the main entrance.
The Baptistery of San Giovanni and the Crypt are accessible with help.
The Opera del Duomo museum is completely inaccessible, due to numerous stairs.
The Santa Maria della Scala complex is fully accessible (the lower floors can be reached along exterior corridors, with the help of the museum staff).
The Art Museum for Children and the SMS Contemporanea, both in the Santa Maria della Scala complex, are fully accessible (although the latter has 4 steps at the entrance).
The Pinacoteca Nazionale (national art gallery) is fully accessible, and so is the Civic Museum.
The zoological section of the Fisiocritici Academy- Natural History Museum has a tactile path for the visually impaired, both children and adults.
The Botanical Garden is not accessible to visitors with physical disabilities; the staff is trained to accompany the visually impaired, helping them to identify plants and learn about their characteristics.
The Sanctuary and House of St. Catherine is fully accessible thanks to a few internal ramps and there is a guided tour dedicated to the visually impaired.
The St. Augustine Church is accessible through a side entrance.
The Oratorio di San Bernardino and the Mangia Tower are not accessible.
In Arezzo there are a few museums that are fully accessible: the Archaeological Museum Gaio Clinio Mecenate, the State Museum of Medieval and Modern Art, the Vasari Home-Museum.
The partially accessible are: the Ivan Bruschi Home-Museum, the Museum of the Means of Communication.
These are ones with no accessibility: the Diocesan Museum Mudas and the Petrarca House-Museum.
As for the other monuments, here are the fully accessible ones - Bacci Chapel, inside the San Francesco Basilica - Roman Amphitheatre (dedicated entrance on Via Crispi) - Pietro and Donato Cathedral - San Domenico Basilica - St. Maria delle Grazie Church - St. Maria Parish - St. Maria in Gradi Church - St. Agostino Church - St. Michele e Adriano Church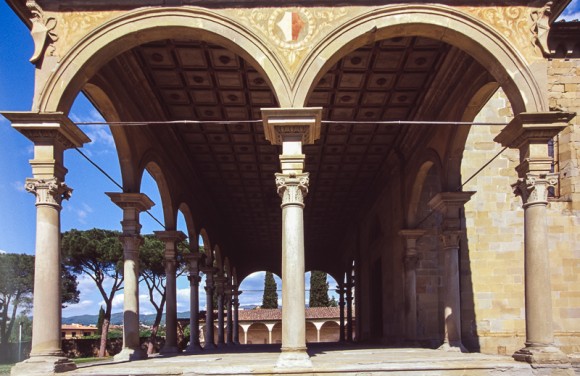 The Medicean Fortress is not accessible, neither are the St. Flora and Lucilla Church and the SS. Annunziata Church.
You might also be interested in

accessible
Learn more
Accessible Tourism
From natural beauty, unbelievable art, libraries bursting with culture and knowledge and a spectacular variety of food and drink, Tuscany has the ...
Continue...