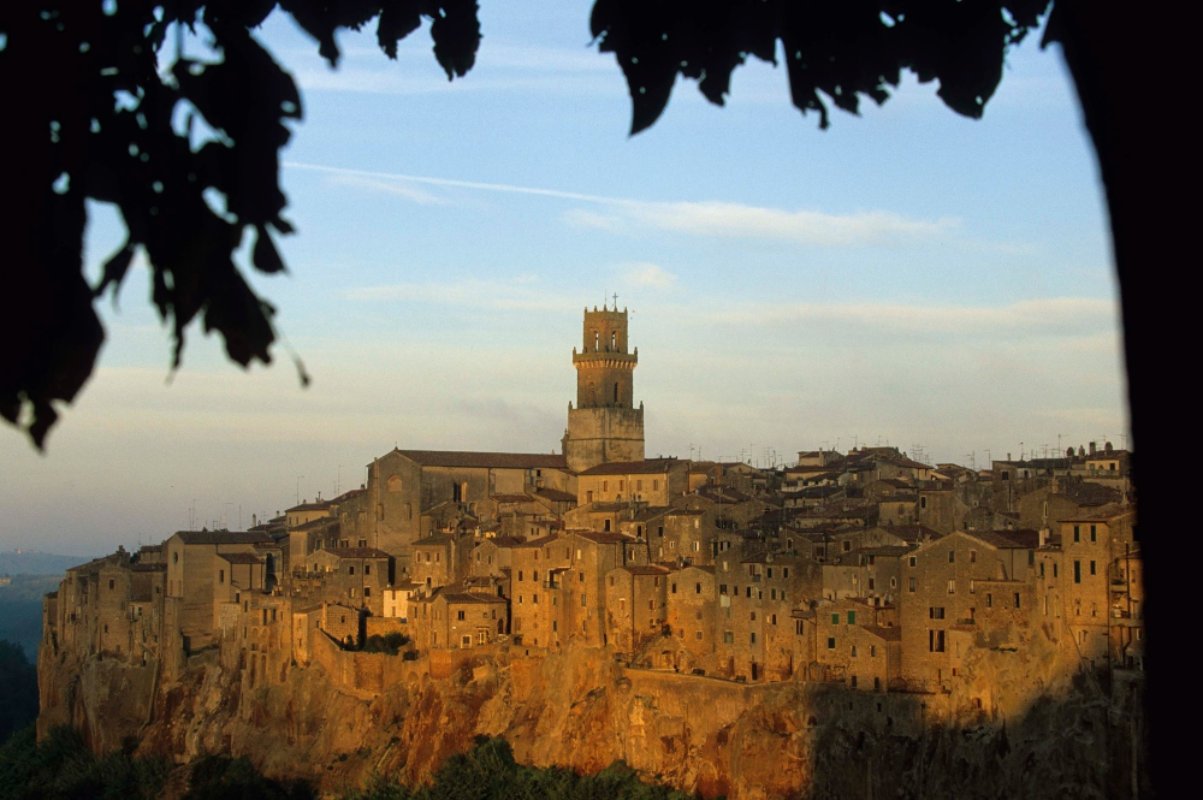 A winter tour of Tuscany
From Pitigliano to Fosdinovo
Old towns overlooking woodland, the perfect starting point for a skiing trip or for a relaxing spa day. Tuscany is the perfect destination for those dreaming of a winter holiday that merges nature with wellness. Here are five recommendations for independent travellers.
Pitigliano, entrenched in tufa, is a little gem of a place in the Upper Maremma. Also called "Little Jerusalem," because of its Jewish community, it is still home to a ghetto and a synagogue which are open to visitors. Breathe in the magic of these ancient stone streets, enjoy the breathtaking views, get lost in the alleyways, visit the cellars carved into the tufa and the ancient Etruscan tombs: let yourself be moved by the timeless charm of one of the most authentic villages in Tuscany.
If you love winter sports, you can enjoy fast access to the peaks of Monte Amiata for a day's skiing or a walk with snowshoes in the woods.
To breathe in the real mountain atmosphere, Cutigliano is simply perfect: this village a stone's throw from Abetone and the Doganaccia ski resort is a great place to stay for those wanting to go skiing in the mountains around Pistoia. The snow-capped landscape, narrow medieval streets and traditional cooking make Cutigliano a warm and welcoming haven for skiers.
Head for the Sienese countryside to visit Chianciano Terme, the resort adored by Pirandello and Federico Fellini: here you can recharge your batteries with a soak in the reviving waters. The spasoffer treatments based on the four elements to relax mind and body, from mud baths to music therapy rooms. Bask in a Jacuzzi with views over the rolling hills at Piscine Theia, which offer four outdoor pools and three indoor ones, all interconnected.
Poppi is a tiny town brimming with treasures, such as the wonderful castle of the Guidi counts, with frescoes by Taddeo Gaddi, one of Giotto's followers. Poppi is a great place to start exploring the forests of the Parco Naturale del Casentino, one of the largest and most intact natural parks in Italy. Also pay a visit to Camaldoli, the heritage that dates to year 1000, one of the most beautiful places of spirituality in Tuscany.
Then we reach theLunigiana, a borderland of mystery and wonder: Fosdinovo is worth a visit. The village dominates from on high the Val di Magra: from here you can enjoy spectacular views over the whole of the valley as far as the sea, which is worth a visit in itself. Also worth seeing is the lovely Castello Malaspina, with its towers, courtyards and perfectly maintained walls. Nibble on some local delicacies that you won't find anywhere else, such as testaroli, a particular type of pasta that is served with pesto, or panigacci, delicious focaccia flatbreads eaten with cured meats.
You might also be interested in