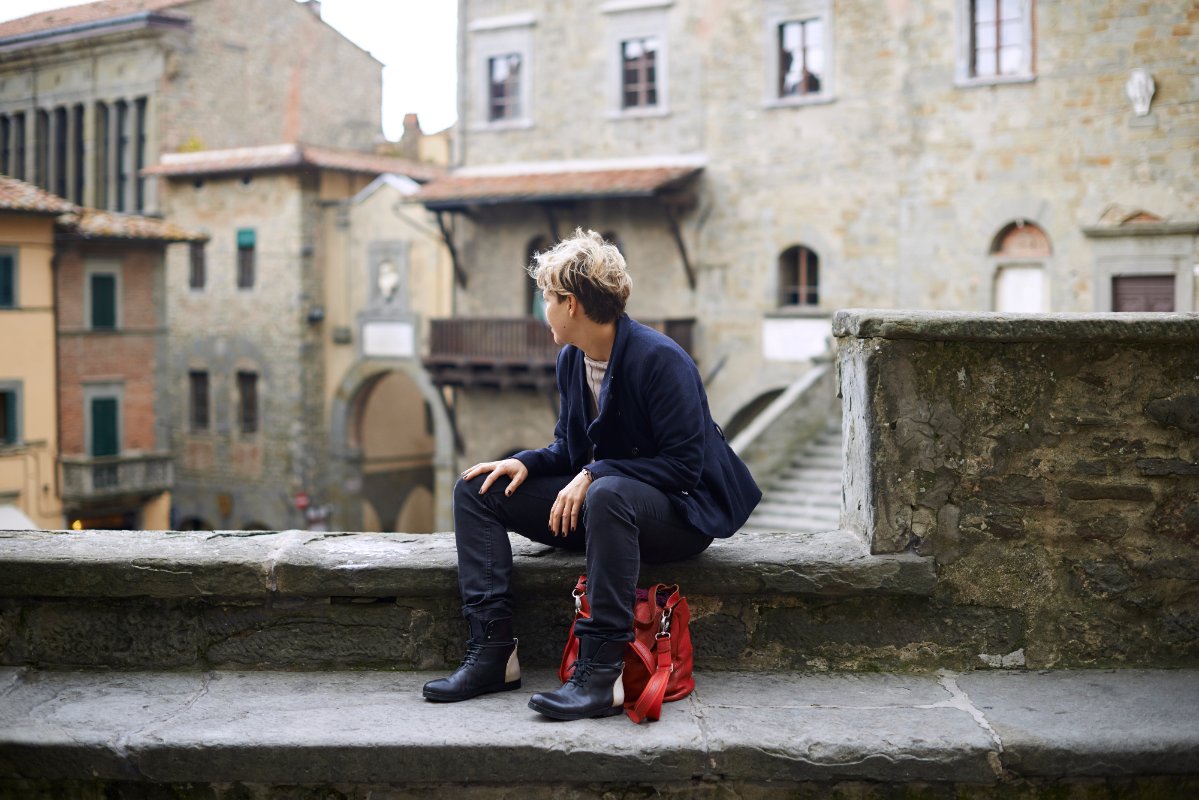 A walk in the park, where art meets nature
If while walking in a park you suddenly stumble on some strange glass trees, some multicolored cows, a giant blue falling leaf and a rainbow placed amongst the bushes… You might think you are having a surreal dream. Or you might be having an Alice-in-Wonderland-experience! Or … you might find yourself inside the incredible
Chianti Sculpture Park
, a
permanent exhibition of sculptures and art installations
, where art and nature coexist and give life to a magic and unique outdoor space. The Chianti Sculpture Park is near
Pievasciata
(10 km north of Siena), in the heart of
Chianti
. Contemporary artists from all over the world have come here with their different cultures and backgrounds, and they've been asked to look at the untouched wood of ilex and oak trees to choose their own unique location and create a site-specific sculpture. And well, they did! They have used an incredible range of materials, like marble, glass, volcanic lava, steel, and iron.
They have played with colors, sounds, lights
, incorporating nature, drawing inspiration from it, exalting it. Take a walk in this Tuscan wonderland and be amazed by the twelve meters of
"The Blue Bridge"
that Ursula Reuter Christiansen created with glass and iron in the middle of the woodland - with no water in sight! Or find out how Roberto Cipollone used iron for one of the most site-specific works within the park:
"Chianti"
was made with seven iron rings obtained from Chianti Classico wine's wood barrels and, inside, there are some common rural tools, such as butchers hooks, cow bells, and horse shoes. The glass video light artist Federica Marangoni decided, instead, to use glass, neon light tubes, iron and concrete to build her
"Rainbow Crash"
: watch how the natural light plays with the rainbow's transparent colors during the day.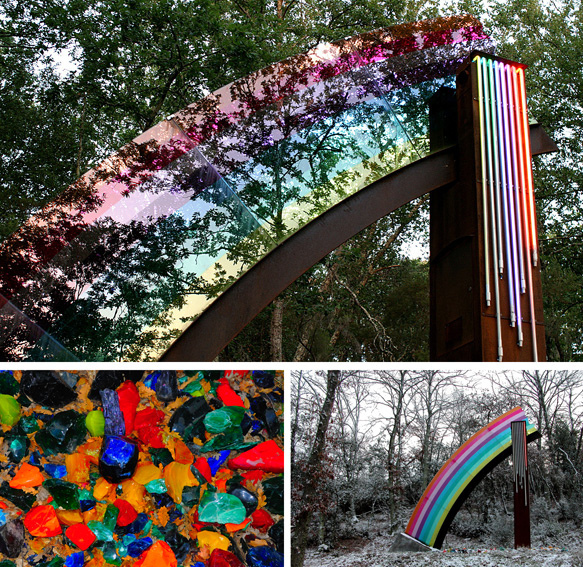 Along the path,
every step is a new discovery
: a monumental glass sculpture called
"Energy"
(by Costas Varotsos) changes its color, light, transparency and opacity throughout the day and during the seasons so that every viewer will see a different "energy"; a totally unexpected big, black volcanic lava sculpture,
"The Keel"
(by Kemal Tufan); Jasmina Heidar's glass and marble
"Falling Leaf"
.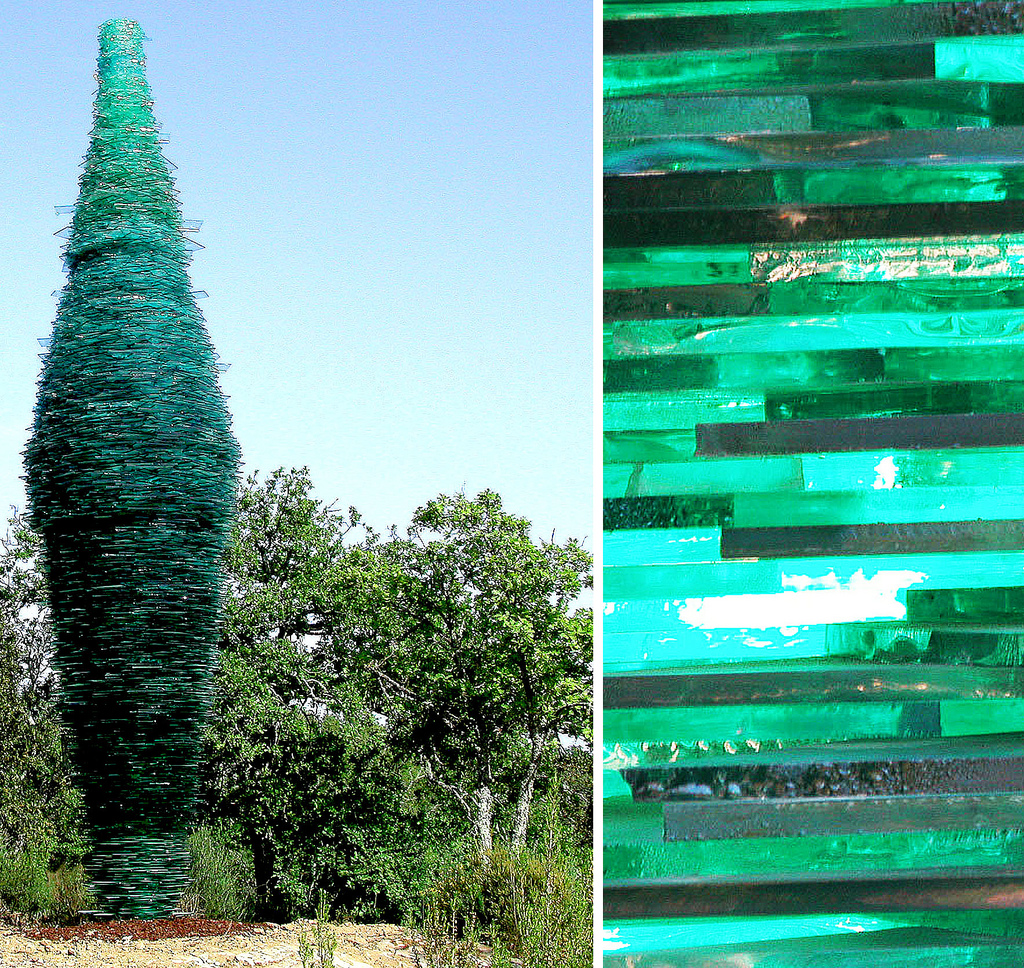 Inside the park there is also a beautiful
Amphitheatre/sculpture
, where concerts and cultural events are hosted every summer. While opposite the park, an old pottery workshop,
"La Fornace"
, has been transformed into an art gallery for painters and sculptors. All in all, it is an amazing open-air contemporary art space, immersed in one of Tuscany's most enchanting and best-known landscapes! INFO
Chianti Sculpture Park
Open daily, from 10am to sunset From November to March it is advisable to call first: +39 0577.357151 Tickets: 10 €, reduced 5 € (children under 16 years). Guided tours upon request. Note: the visit is made on foot along a walking path of 1 km, passable also with child's pushchair or a wheelchair.
www.chiantisculpturepark.it
All pics from Flickr –
Chianti Sculpture Park
[geo_mashup_map]