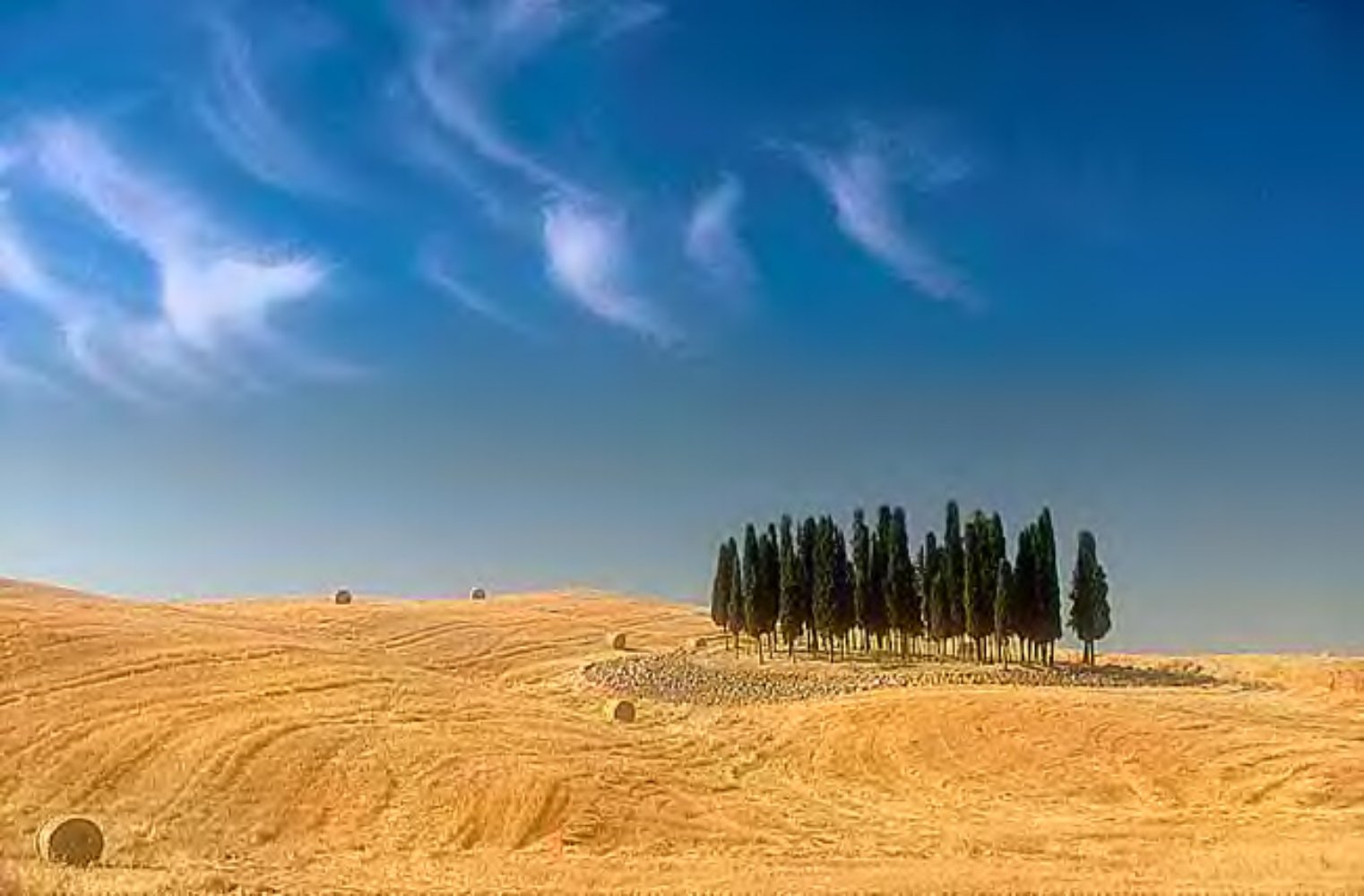 A trip through the Val d'Orcia
Discovering Tuscany's beautiful southern lands
In the heart of the lands surrounding Siena, you'll find perfect, essential landscape with hills, furrows, winding rivers and cypresses. Nestled among the hills, you'll find hamlets and isolated monuments of extraordinary charm overlooking oak woods, olive groves and vineyards where Brunello and other great Tuscan wines are produced. To the west, the landscape is highly influenced by Monte Amiata, the highest extinct volcano in Italy.

The river from which the Val d'Orcia takes its name is little more than a torrent for much of the year, almost drying up in the summer heat. But with the advent of autumn rains, it becomes an impetuous river that seems to want to sweep everything away. Its source is in the hills between Radicofani and Sarteano and, it descends into the centre of a wide hollow. It then winds progressively westward, skirting the hills of Pienza, San Quirico, Montalcino and Castiglione. It dodges Mount Amiata and plunges into a wild ravine before continuing among the hills of upper Maremma. Lastly, it flows into the Ombrone. Of course, the water is not only that of the Orcia and its tributaries. At Bagno Vignoni and Bagni San Filippo, the spa waters rising from the heart of the volcano come powerfully to the surface and form concretions of rare beauty. For millennia, these waters have offered well-being and health to a public willing to travel a very long way to enjoy them.

You might also be interested in
Val D'Orcia
In the area near Siena the landscape is so pure, characteristic and imprinted on our minds as the quintessential image of Tuscany that it's part of UNESCO World Heritage site list. ...
Scopri Val D'Orciakeyboard_backspace