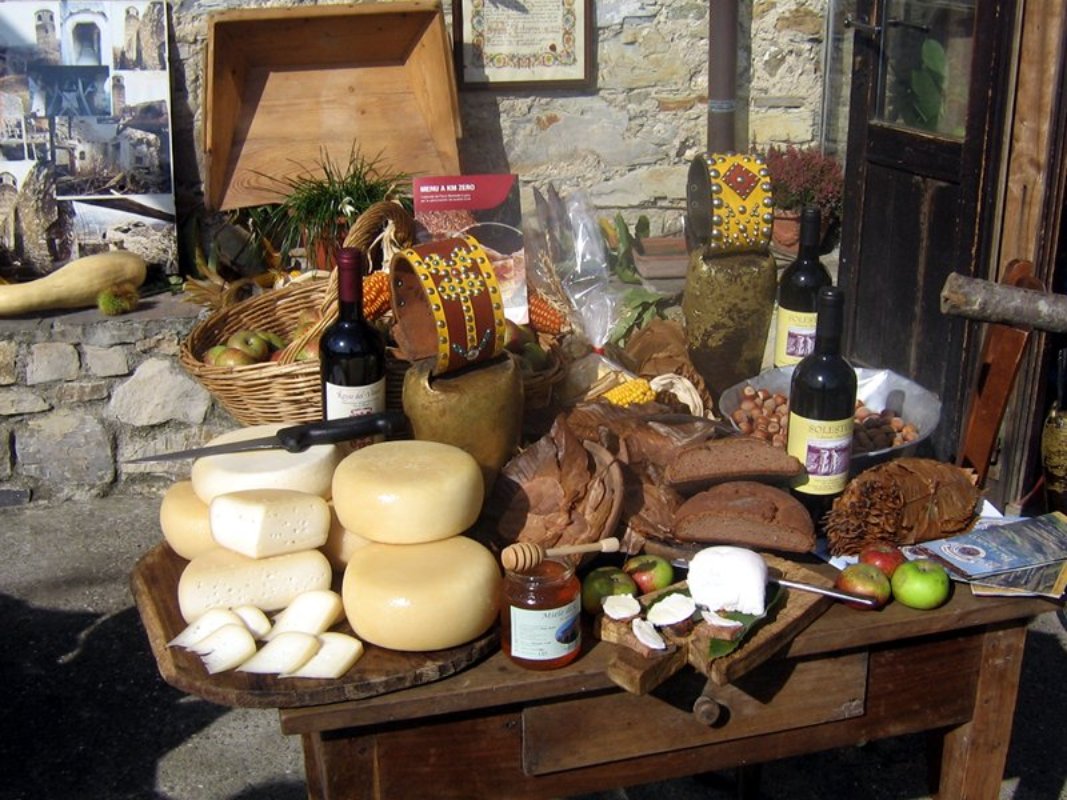 A slow taste tour between Massa and Carrara
A journey to restaurants, historic inns and nature parks
In observance of the changing seasons, centuries-old rites of identity are upheld, and knowledge and flavours linked with traditional food are reproposed: rich dishes based on chestnuts or cooked in cast iron pots called "testi" just as they were 1000 years ago, "testaroli" from Pontremoli served with pesto, porcini mushrooms, wild herb savoury pies, Zeri lamb or panigaccio di Podenzana, cooked in terracotta pots, all eaten with the finest local cured meats and cheeses.

Specialities include Lardo di Colonnata IGP, exquisite Lunigiana PDO acacia and chestnut honey, as well as breads, which are unique and special in terms of their diversity, made from chestnut flour or maize flour and olives, still baked in a wood-burning stove today.

Along the Candia Hills and Lunigiana wine trail, you'll discover farmhouses and farm accommodation, wine bars and old workshops, where you can stop to taste or buy wine and local specialities, visit wineries and mills and take a walk in the vineyards.
Source: Servizio Turismo Provincia di Massa - Carrara & Unione Comuni Montana Lunigiana
You might also be interested in
Lunigiana
At the far end of Tuscany, the Lunigiana is a historic area located between Liguria and Tuscany, between the La Spezia and Massa-Carrara provinces, on the border with Garfagnana. ...
Scopri Lunigianakeyboard_backspace