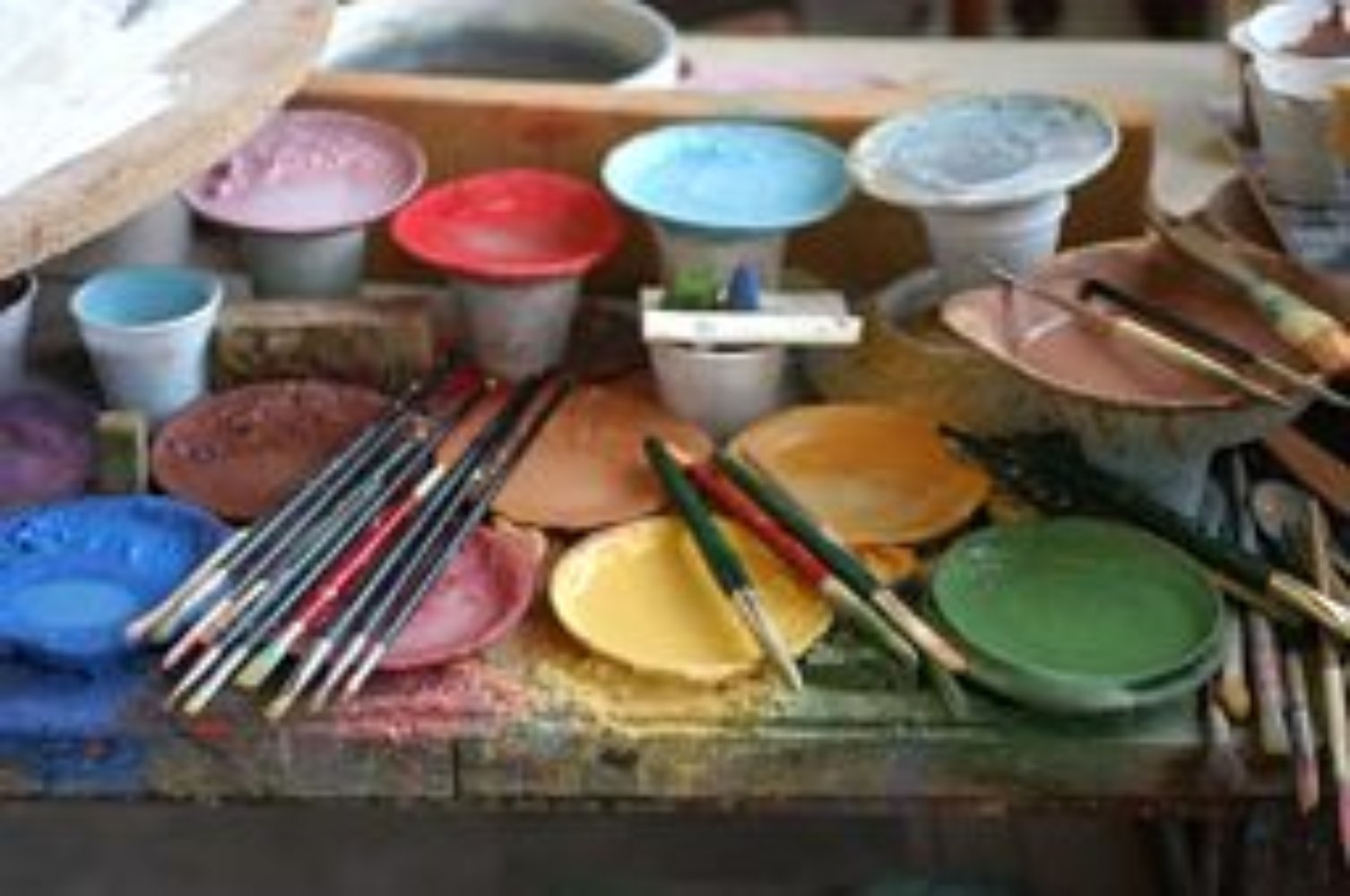 A look around some stationer's shops and art supply stores
Florence is home to many art academies and schools and also to some of the very best art supply stores in the world
Let's begins our tour in the lovely Piazza Santo Spirito, next to the church of the same name which was designed by Brunelleschi and which recently had its façade restored. Among the square's bars and trendy shops, is Scartoffia. This stationer's is in an ancient building and has a large white marble arch over the entrance on which it's still possible to read 'macelleria' ('butcher'). The shop's vaulted ceilings add to the ancient feel of the place. Crossing the Arno on the Santa Trinità bridge and then walking along the river past the Ponte Vecchio (the Old Bridge) we eventually come to Piazza della Signoria. Via Condotta is one of the small streets that leads off the piazza and is known as 'the street of stationer's'. At number 26 is Cartoleria Vannucchi. Since the business was taken over by Giannini it's been possible to buy not only regular stationery but also prints, special decorated letter writing paper, leather writing paraphernalia and Florentine paper, both floral or with the more traditional marbled design.

Walking through the city's intricate medieval streets we arrive in Via del Corso, with its many shops and monumental buildings, which becomes Borgo degli Albizi. In this street at number 86/r is Marzotto. It's worth visiting just to see the wonderful Palazzo Ramirez di Montalvo, built in 1558 by the famous Bartolommeo Ammannati and decorated by Bernardino Poccetti with fantastic designs that were created by Giorgio Vasari. Continuing along Via del Proconsolo and coming up behind the Duomo we come to Via dei Servi. This street has been home to Rigacci, one of the most important fine arts stores in Florence, since 1925. Many years ago, when canvases and paint for artists were prepared by hand, this was also a laboratory and produced its own canvases and paint for sale. This shop has always been a favourite spot for artists to gather and discuss painting. Many paintings which have been donated by local artists over the years hang on the walls of the shop.

Our next stop on this circuit is Mugnai in Via San Gallo. This store is documented in 1868 as selling paper, matches, candles and wicks for oil lights. Mugnai is a family run store and it's now the fourth and fifth generation that manage the shop. Over the years they begun to concentrate more and more on stationery, drawing materials and more technical artistic items. We end our tour in Via XXVII Aprile at the Cartoleria Alinari which has been there since 1914. This stationer's sells the best school and office supplies from Italy and abroad. The windows date back to 1934 when the shop was renovated and the carved wood displays were removed.
(Source: Esercizi Storici di Firenze www.esercizistorici.it)
You might also be interested in