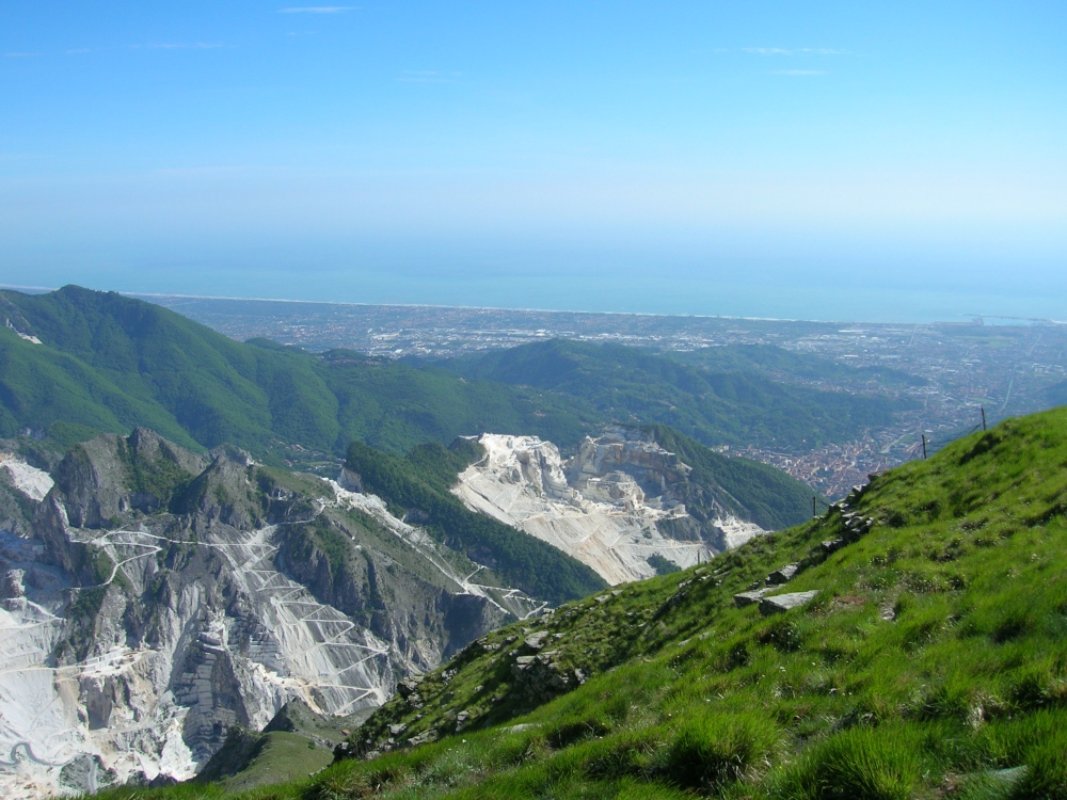 A corner of Tuscany between the sea, the Apuans and the Apennines
With your feet in the sand and looking up to the peaks
At the far northwest border,
on the crossroads of a land filled with wonderful tourist attractions,
lives a land of Tuscany with a thousands faces, genuine and rich in history,
a place with unique characteristics,
for a journey you don't expect
... Drive into the sea and, from the water, admire snow-capped mountains, even in the winter
… Enter the heart of the mountain and be moved by a landscape of bright white stone
and luxuriant nature
… Get to know Lunigiana, walking in history of ancient towns and centuries-old villages,
be won over by genuine flavours and aromas, old traditions and hospitality
The sea, as always, is a place of arrivals and departures filled with emotion. A long coastline with fine sandy beaches with parts of the Mediterranean forest greets the vacationers in their search for relaxation. Uninhabited and at peace in the winter season, the beaches come alive with sound and colour already in the first warm days of spring.
In an instant you see the spectacular union between the mountains and the water. Taking a walk on the coast or taking in the sun, your eyes suddenly light up and you are captivated by the indescribable. The monumental mountains, the Apuan Alps, drop down to the sea and are so close you can almost touch them.
There are magnificent mountains of every height giving every hiker a constant sight of the blue water. Visitors can travel through these paths on foot or by horse next to green meadows filled with an incredible variety of flowers and rare plants.
For millennia, the sea has been guarded by these mountains, which had originally attracted the Romans to this land. Today, it still attracts thousands of travelers from all over the world: the marble of the Apuan Alps.
Source: Servizio Turismo Provincia di Massa - Carrara & Unione Comuni Montana Lunigiana
You might also be interested in
Lunigiana
At the far end of Tuscany, the Lunigiana is a historic area located between Liguria and Tuscany, between the La Spezia and Massa-Carrara provinces, on the border with Garfagnana. ...
Scopri Lunigianakeyboard_backspace