There's something for every season!
8 foodie things to do in Versilia
The Versilia area is a part of Tuscany located between the Tyrrhenian Sea and the Apuan Alps, a region known for its endless sandy beaches, olives groves, vineyards and beautiful cities dotting the coastline and steep mountain bases.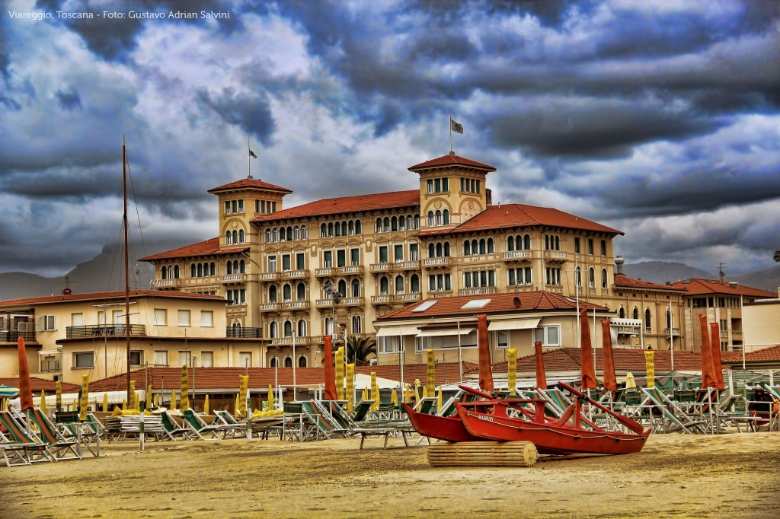 In the summer, the area is a popular tourist destination for its swimming facilities, the Puccini Opera festival and its intense nightlife. But Versilia is also synonymous with art and craftsmanship, with Pietrasanta serving as its artistic capital. It boasts a longstanding tradition of marble working: "even the great Michelangelo came to Versilia in search of marble for his works." Camaiore is famous for wrought-iron craftsmanship, while Viareggio hosts one of the most famous Carnivals in Italy. But an important (and maybe the best) part of its cultural heritage lies in its culinary tradition. If you're craving a taste, jot down these 8 foodie things to do: there's something perfect for every season !
Sweet afternoon snack: Indulge in a soft Bombolone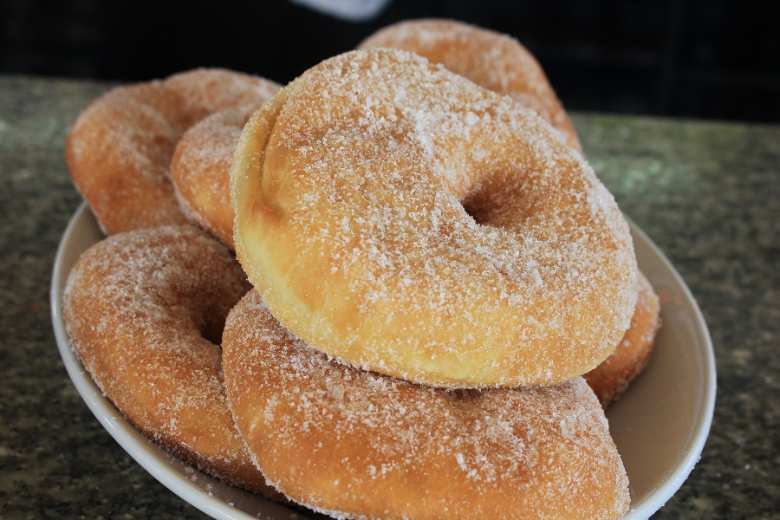 One of summer's classic "foodie things to do" is savoring a yummy Tuscan bombolone by the beach. You'll be sure to find them exactly at 4pm in all beach establishments, not to mention in Viareggio's pinewood area.
Stay warm: Carnival and Cacciucco alla Viareggina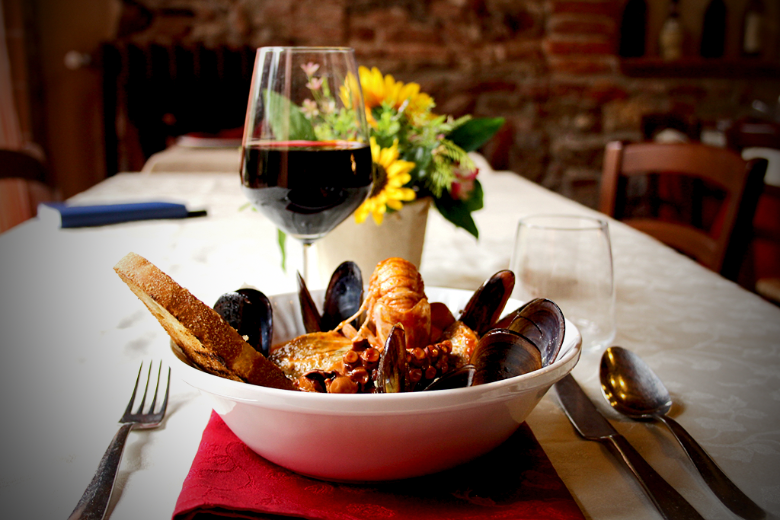 In February, tourists from all over Italy come to Viareggio to enjoy its famed carnival: a parade of the most famous allegorical floats in the world. It's also a great time to indulge in something warm and hearty, such as the local seafood soup, or Cacciucco alla Viareggina. This amazing dish is made with octopus, cuttlefish, trash fish, mantis shrimp and mussels, plus a few spoonfuls of tomato paste.
Lunch or dinner by the beach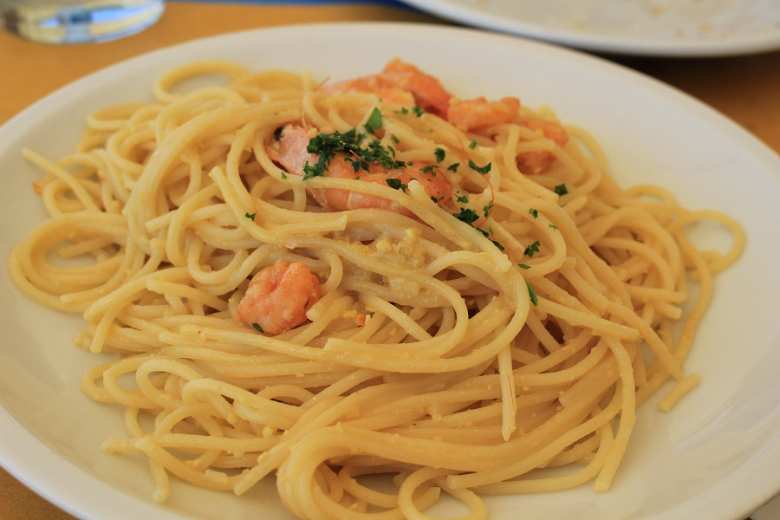 Don't miss the chance to enjoy a unique and delicious meal by the sea. There are many beach establishments or stabilimenti balneari that serve local specialties like spaghetti trabaccolara, cuttlefish with chards and other dishes made exclusively with fresh fish.
Fishing tourism: Experience the sea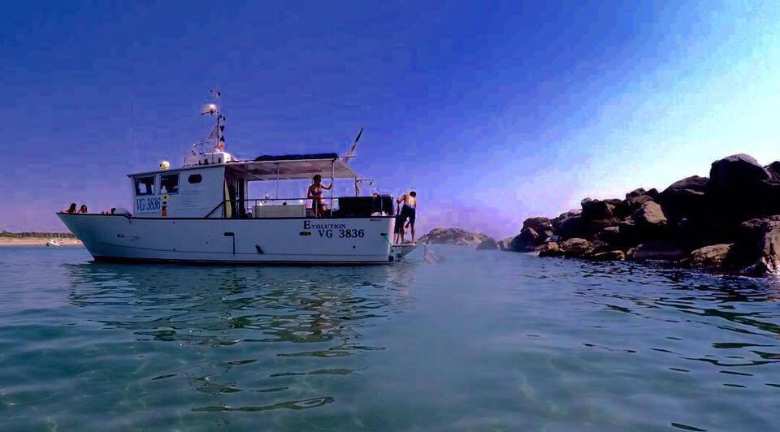 Spend a full day aboard a fishing boat and take part in the various stages of sea fishing. After a morning of hard work, enjoy lunch on deck made with the freshest fish you'll find. Pescaturismo (fishing tourism) boat tours usually depart from Viareggio's dock, such as those organized by Evolution.
Visit the fish market in Viareggio's harbor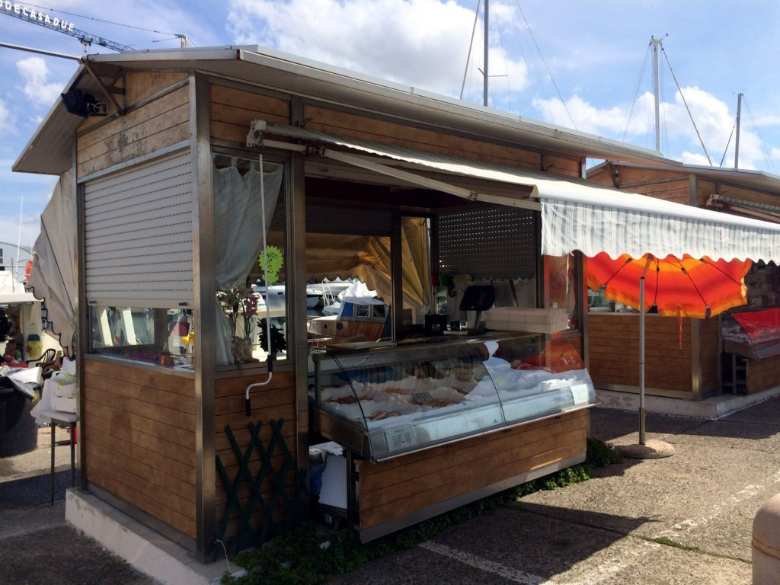 The freshest fish in Viareggio are sold on the waterfront. Every morning fishermen unload their night's catch and sell it directly from ships or at kiosks located on the docks. You'll find them every morning in the harbor area between via Coppino and the pedestrian bridge crossing the Burlamacca channel.
Love spicy food? Take a peperoncino tour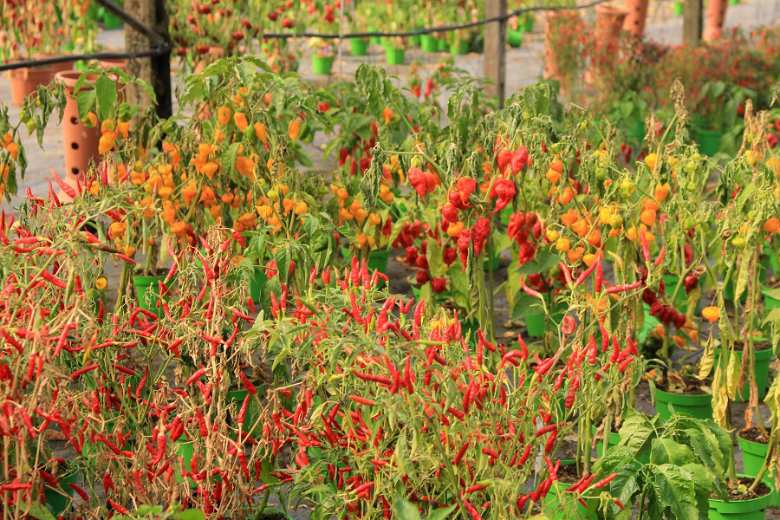 Hot pepper is native to the Americas, but in modern times, it's also become a key element in many regional cuisines. In Tuscany, its popularity has birthed farms devoted almost entirely to its production. In Torre del Lago Puccini, Carmazzi has been producing peperoncino plants for the last 30 years. It boasts more than 1000 varieties (the biggest peperoncino collection in Europe) thanks to an active partnership between the University of Pisa and the Accademia Nazionale del Peperoncino. If you're interested in learning more about this fruit or want to sample its taste, book a walking tour of colourful hot pepper nurseries. At Carmazzi, you can also discover the fabulous world of edible flowers: flowers for frying or for making salads, sauces and desserts.
Viareggio's street food: Fish and chips, Tuscan style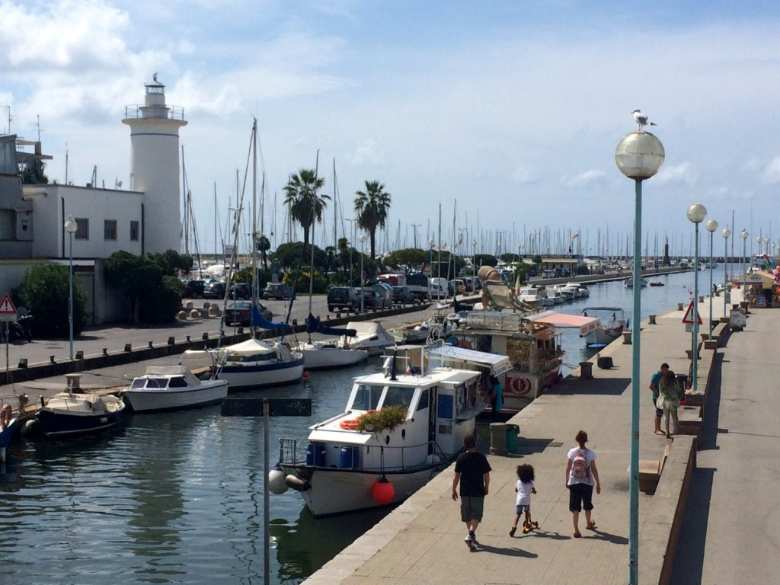 Forget about London's iconic dish. Viareggio's fish and chips are made with freshly caught cuttlefish and shrimp. Find the dish at "La barchina del Fish and Chips" and "Friggitoria Gastronomia dei Mari:" two small fishing boats anchored at the Burlamacca channel.
Food and Fun all year round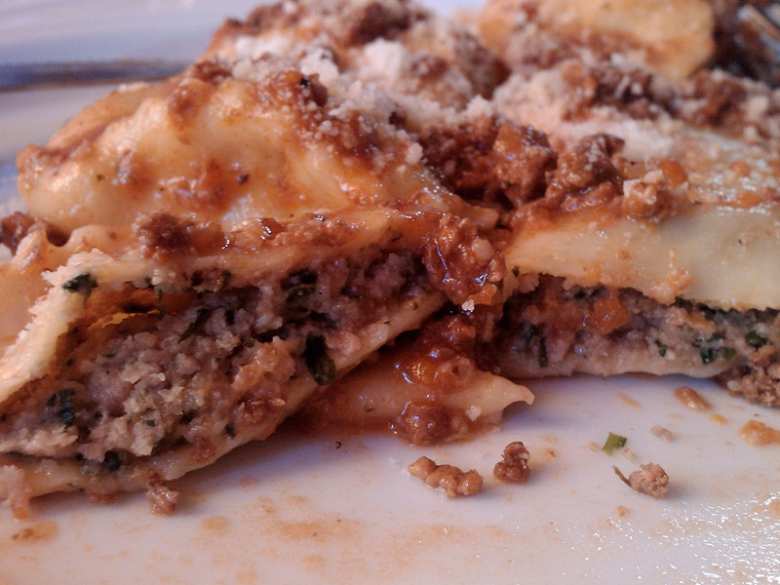 Best food festivals: The area bustles with life in the summer thanks to the multitude of festivals, events where local recipes based on fish, meat and vegetables take center stage. Here are some to check out:
In the Massarosa area, from mid-July to the beginning of August, the Festival of Ranocchiocciola is the place to be. As its name suggests, the festival presents frogs (rane) and snails (chiocciole), but you'll also find other local products such as grilled meat and fish. In the Montramito area (near Massarosa), don't miss the "pallette con i funghi" festival, featuring porcini mushrooms with cornmeal polenta. In Bozzano, between the end of July and mid-August, you'll find the "Sagra della pupporina and tordello." Pupporina is a sweet round cake made of fried dough topped with caster sugar (made with flour, eggs, sugar, butter, baking powder, aniseed, marsala liquor and lemon peel). The tordello is the piece de resistance of all fashionable food in the Camaiore area, and this homemade stuffed pasta with veal ragu dates to medieval times. At the end of August in Quiesa don't miss the "Bruschetta" festival serving bruschette: a toasted slice of homemade bread with extra virgin olive oil, fresh chopped tomatoes and basil.
Food and wine events: Enolia (April at Palazzo Mediceo in Seravezza), the festival dedicated to high-quality Italian extra virgin olive oil. Terre di Toscana (March, Lido di Camaiore) one of the most important events showcasing the best of Tuscan wine.
Special thanks to Serena Puosi for her insider tips.
You might also be interested in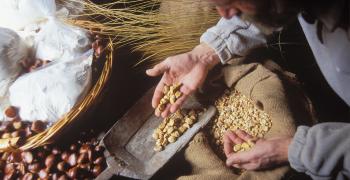 Learn more
Food and Wine
Olive oil, wine, truffle and other culinary delights make up the excellence of Tuscan gastronomy.
continue...