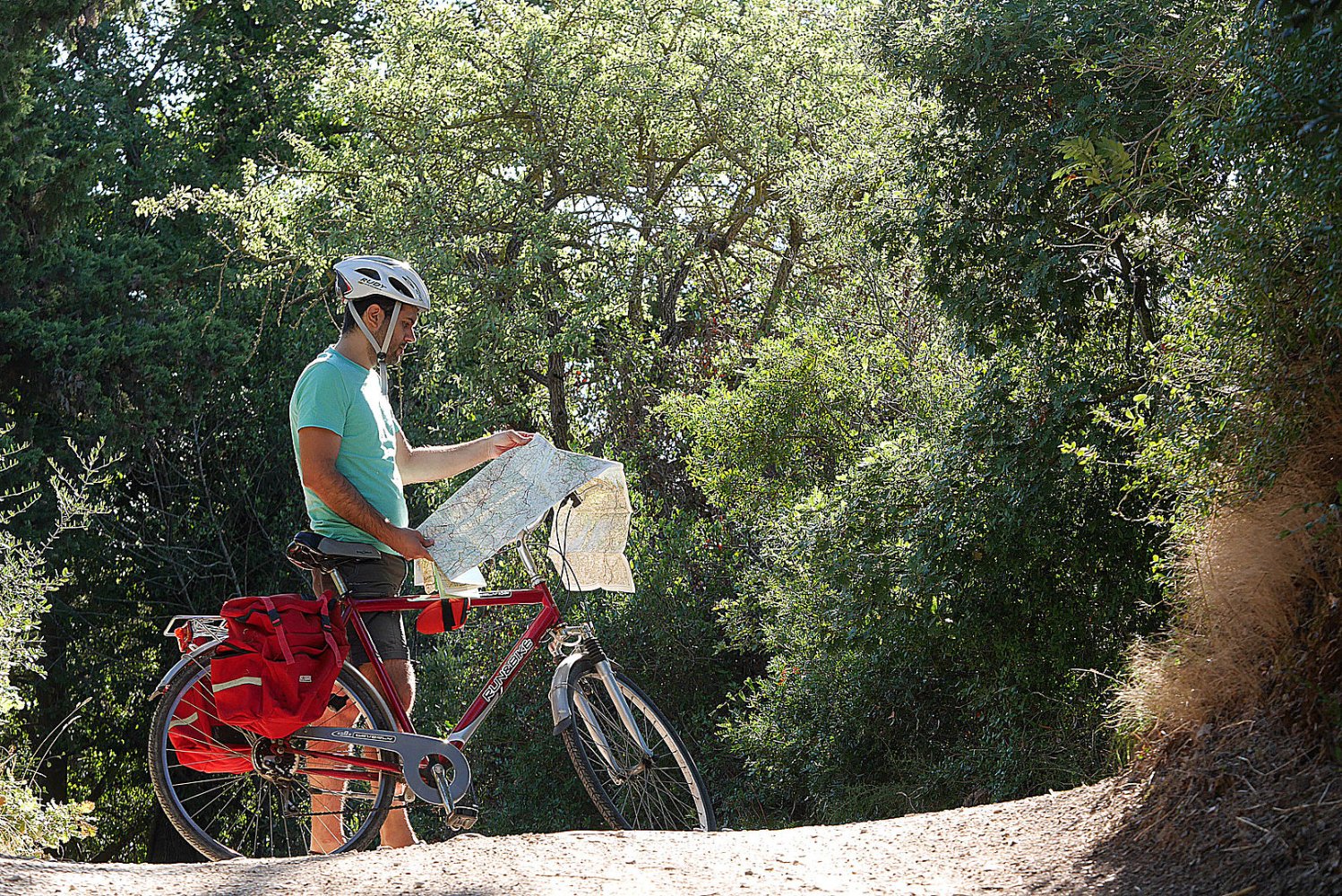 7 bike rides to explore Chianti in the saddle
400 km of routes among fine wines and rolling hills
In the early nineteenth century the intuitive Bettino Ricasoli marked out the route so that Chianti wouldn't die in solitude. In four grape varietals – Sangiovese, Canaiolo, Trebbiano, Malvasia – he found the appellation that would go on to become the most famous wine in the world. This corner of Tuscany is the perfect place to ease back and enjoy a journey filled with singular experiences.
Chianti is not only a wine region, it's also a slow travel capital. Cycling here has all of the flavors of a fine wine tasting because it's an intelligent way to get to know an extraordinary area.
The bicycle is the best means of exploring an unbreakable silence and making the connection between nature and the people who still work the land here, experiencing this part of Tuscany without being prisoners of its traditional image. In technical terms, the roads of Chianti alternate gentle ups and downs with more demanding gradients, which are always doable for cyclists with a medium level of training and fitness. (The inclines never exceed 900 meters above sea level.)
Castelnuovo Berardenga, Gaiole, Radda and Castellina are the places to stop while pedaling through Chianti. Steep slopes and more gentle hills allow for constant movement in stunning scenery that enchants top cyclists in search of trails where they can train and bewitches bike tourists. Here are the routes: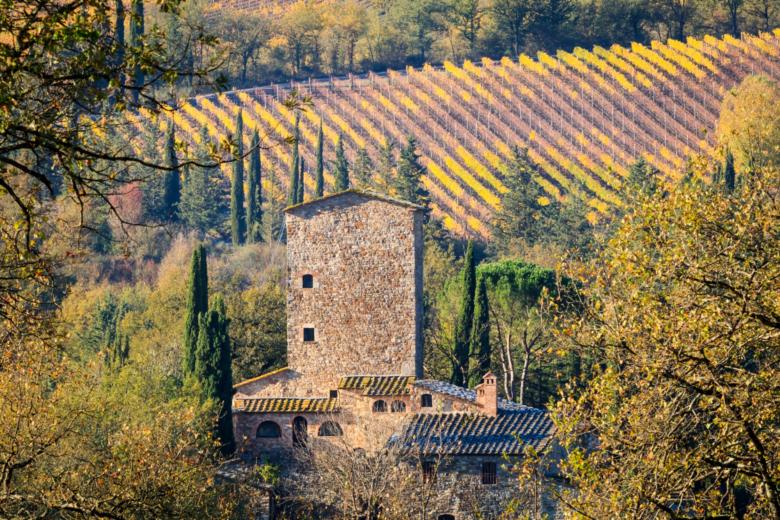 The first route we recommend begins and ends in Castelnuovo Berardenga and runs through the four municipalities in the Siena province. Gran Giro del Chianti is a route best suited for long-distance cyclists unafraid to take on demanding climbs, such as Monte Luco.
Through the Barone Ricasoli estate
Starting in Gaiole in Chianti the winding route takes you through noble vineyards with none of those demanding Chianti climbs.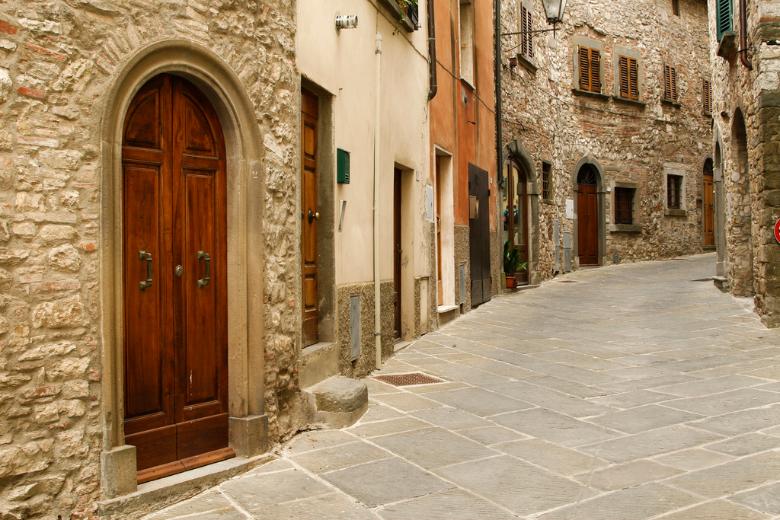 Begin in Radda in Chianti take this short but tricky ride with its incline to Castelvecchi and then Volpaia. The scenery is worth the effort. Taking it slow is the solution, a ride to enjoy Chianti's views at their most perfect.
This scenic and history-rich route starts in Castellina in Chianti and heads into the Val d'Elsa. You can save on 5 km by taking the shortcut from the Via Cassia, 4 km after Monteriggioni, left towards Badesse, avoiding the northern outskirts of Siena. The shortcut is a dirt track, but easy to pedal, even with a road bike. The most demanding stretches are the short but steep climb from Staggia to the S.S. 2 Cassia and the long, final incline to Castellina.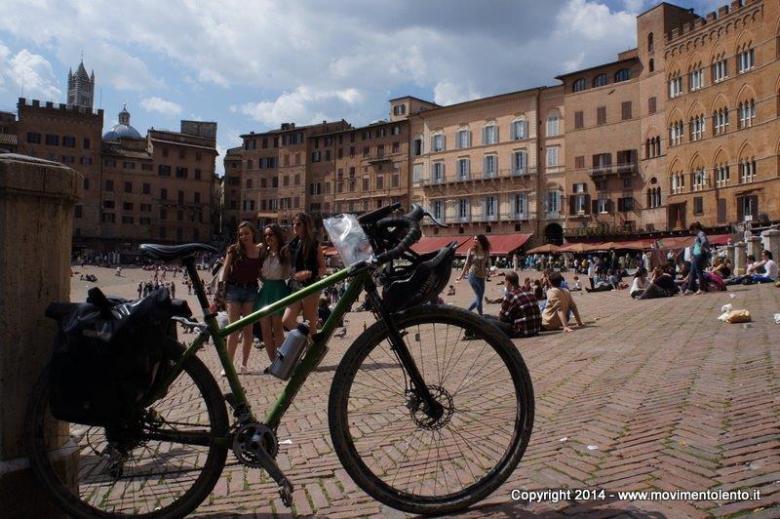 A winding route with no major inclines starts in Radda in Chianti, although there are more than 800 meters to climb at the end. We recommend a detour to Siena and the Certosa di Pontignano. The end stretch is particularly scenic, skirting through Chianti at its most authentic, through San Sano, Lecchi, Ama and Andine.
The Val d'Arbia to Vagliagli
Ride this short but difficult route so typical of Chianti from Gaiole in Chianti. Technically it's not particularly tricky, but the second part of the itinerary features a couple of rather demanding spurts.
Up and down, past abbeys and castles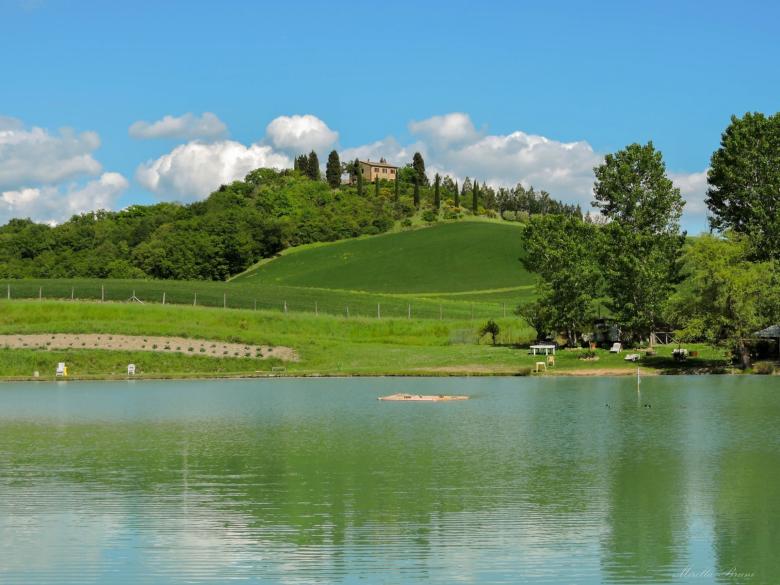 This route, beginning in Castelnuovo Berardenga, is fairly short but, as is often the case in Chianti, it covers many metres up and down in altitude. The climbs are not long, but there's hardly any flat ground along the 27 km past Badia a Berardenga (ninth century), Monastero d'Ombrone (an eleventh-century castle), Montalto Castle (eleventh century) and the medieval village of Montebenichi.
You might also be interested in