Top autumn dishes in Tuscany
Autumn Flavours: find out here 5 Tuscan dishes (with their recipes)
There are some times of the year, some months or specific season that you can immediatly connect with a special dish, taste or smell. Which are, in your opinion, the dishes in Tuscany that makes you more think about autumn? Or, simply, which Tuscan dish do you prefer eating in autumn? We have collected here some of the best Tuscan dishes for you to try in the season of falling leaves.
You might also be interested in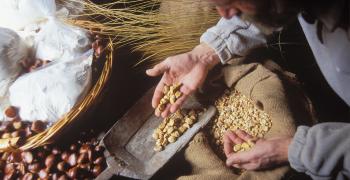 Learn more
Food and Wine
Olive oil, wine, truffle and other culinary delights make up the excellence of Tuscan gastronomy.
continue...