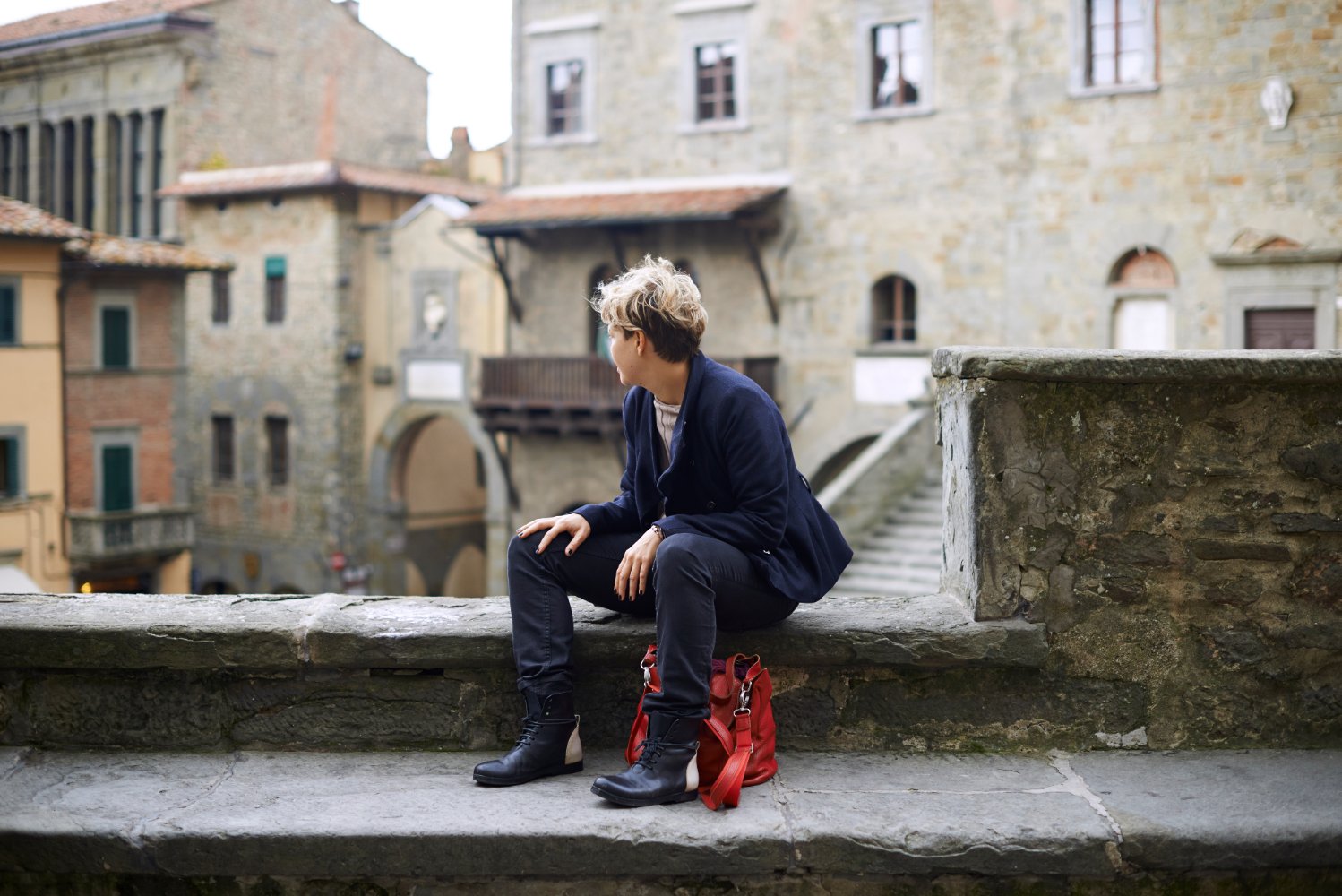 Zucchini and zucchini blossoms lasagna recipe by Dora
Courgettes
are certainly one of the most versatile summer vegetables. If you love Italian "lasagna" why don't you try this summer (and vegetarian) version using both zucchini and zucchini blossoms? It's one of the seasonal dishes proposed by
Zenzero
for its organic caterings.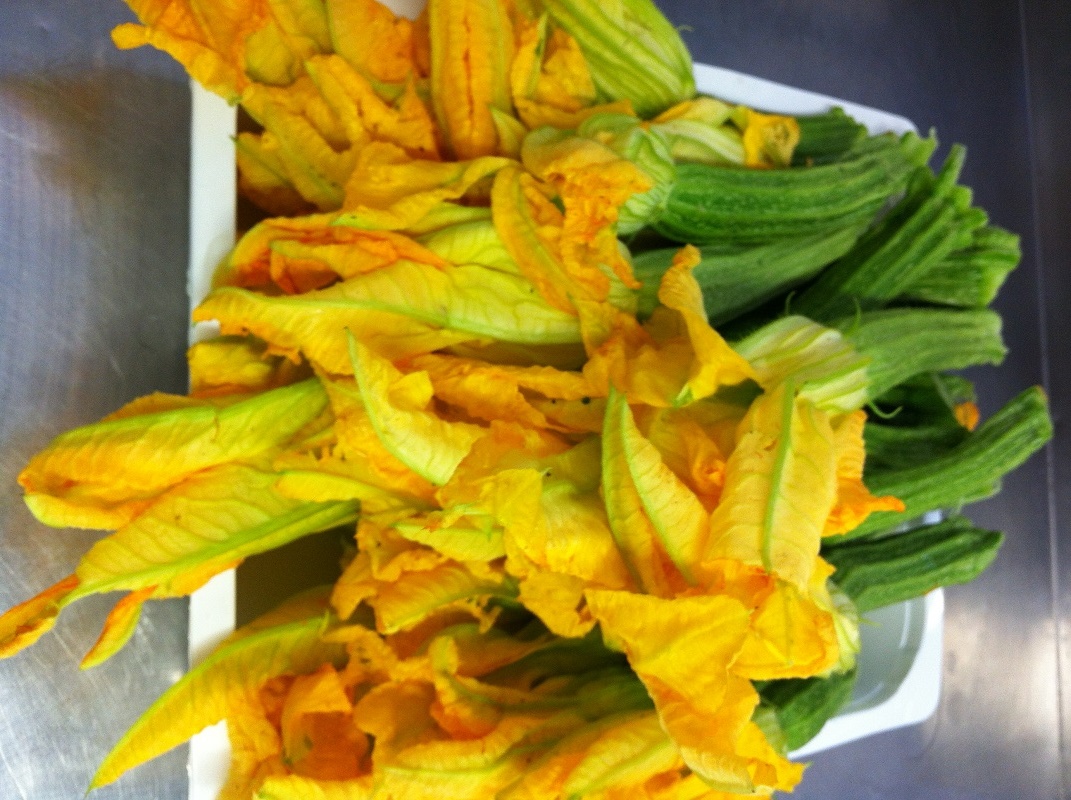 Preparation time: 60 mins Cooking time: 20 - 30 mins Total time: 80 - 90 mins Serves: 6 - 8
For the dough
1 whole egg and one egg yolk
 A pinch of salt
 A teaspoon of water
70 g of durum wheat flour
80 g of wheat flour
For the béchamel
70 g of butter
70 g of flour
1  l of milk
Salt and nutmeg
For the sauce
3 onions
1 kg of zucchini
6 zucchini blossoms
Salt and spices
Olive oil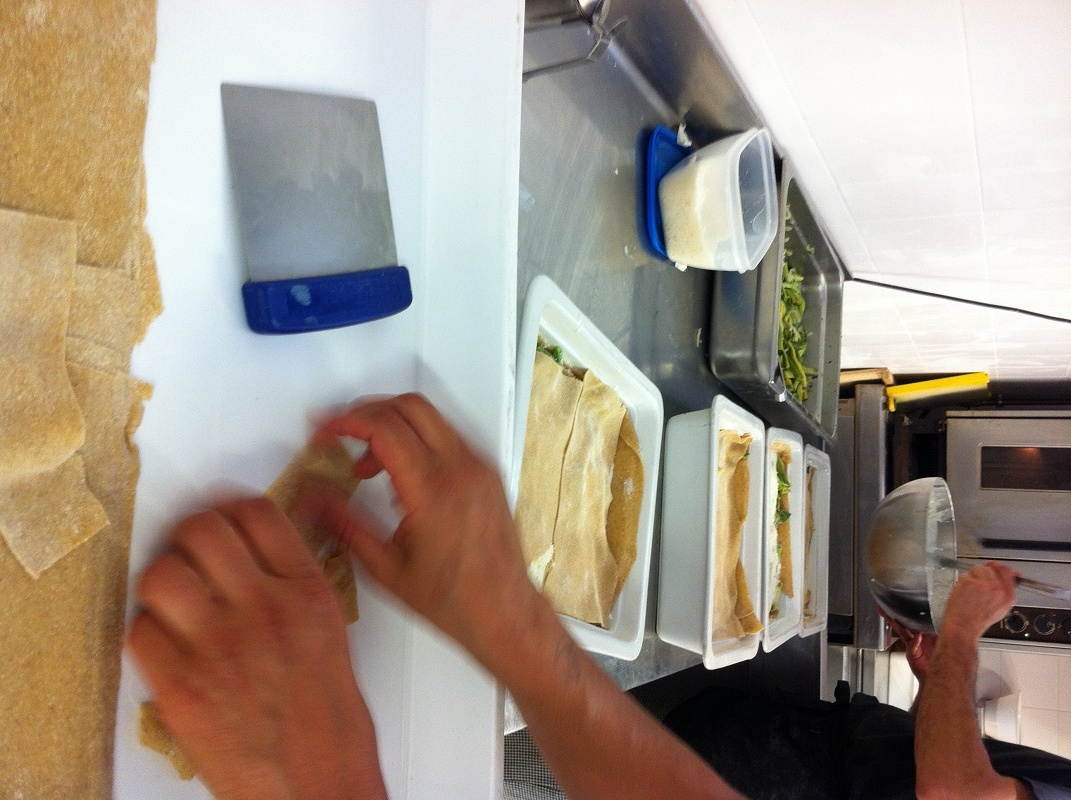 Making the dough
Put all the ingredients together and knead until you get a firm (and not sticky) dough
Cover it and let stand 30 minutes in the refrigerator
Making the béschamel
Heat the milk
Melt the butter in a saucepan, remove from heat, add the flour and stir constantly in order to avoid lumps
When the milk is hot, add it to the mixture of butter and flour, put on the fire again and stir until a tick mixture is obtained
Add the grated nutmeg and the salt
Making the sauce
Chop the onions and fry them
When they are lightly browned, add the zucchini cut into sticks
Cook over high heat for about 10 minutes, add the spices and the salt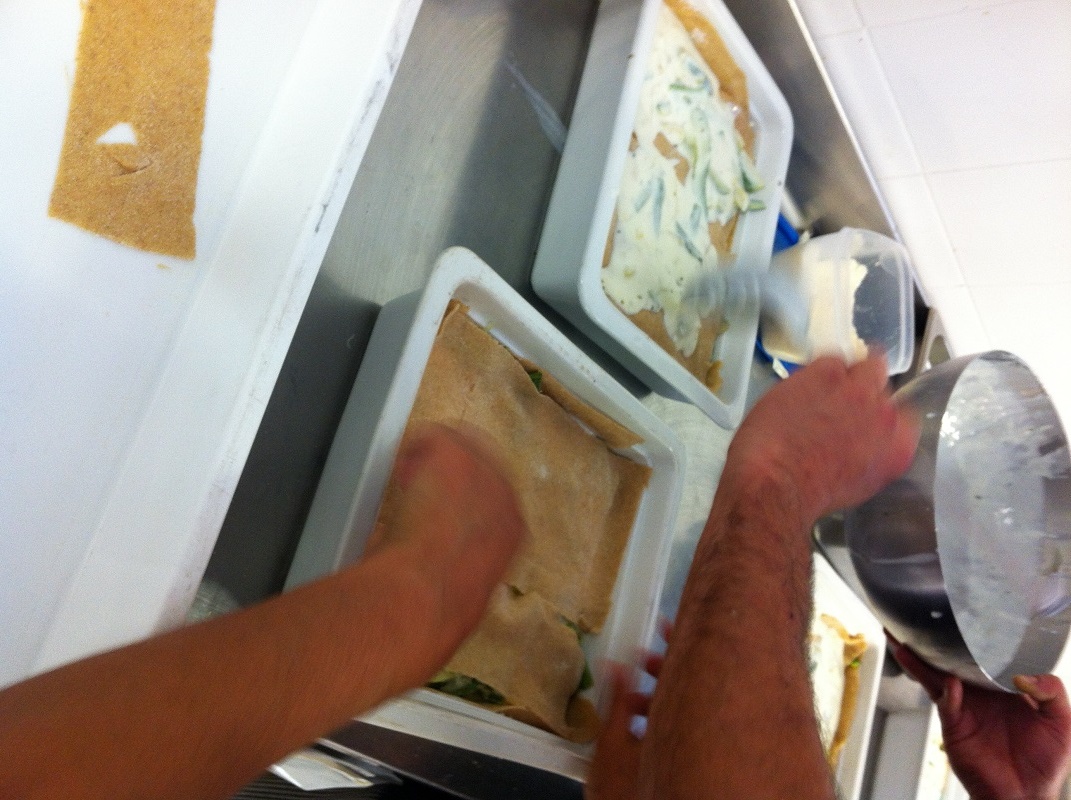 Assembling the Lasagna
Roll out the dough with the pasta machine (or with a rolling pin) to a thickness of 1-2 mm
Brush a rectangular baking dish with butter. Lay the dough across the surface
Cover first with the sauce and then with the béchamel. Repeat the sequence dough + sauce + béchamel two more times
Finally decorate with the courgettes flowers and some Parmigiano cheese
Bake at 180 °C until the surface is golden. Enjoy!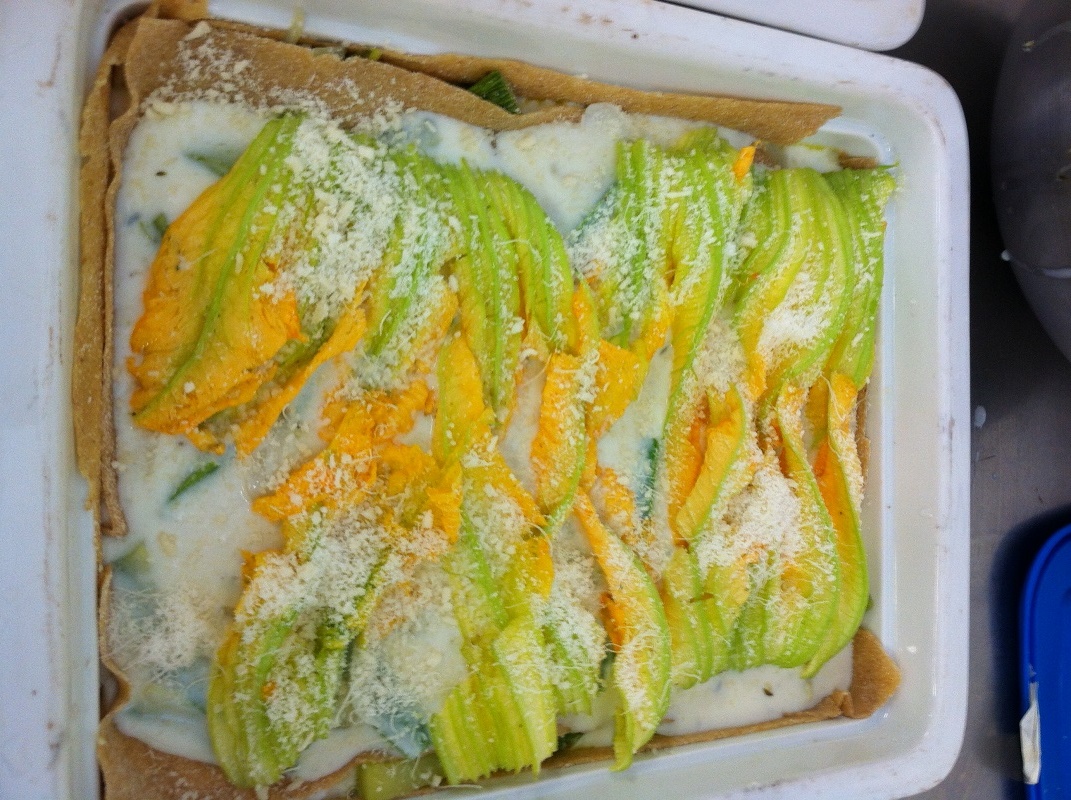 About Zenzero bio catering
Zenzero is a young catering company, based in Florence, that  uses only organic products and high quality local ingredients, bought directly from small farmers.
Special thanks to Dora Cellesi for the recipe and Leila Firusbakht for the photos
See also:
You might also be interested in