5 Ways to enjoy a romantic Tuscan holiday
Some suggestions can turn your romantic travel into a dream
Tourists flock to Tuscany in the summer for the history, the wine, the food, and the romance. But it's hard to build a romantic vibe when throngs of tourists are crushed against you and your love. Betsy Talbot, coauthor of the book Married with Luggage: What We Learned About Love by Traveling the World, gives us some suggestions about how to carve out alone time in a popular destination such as Florence.
The early bird gets the romance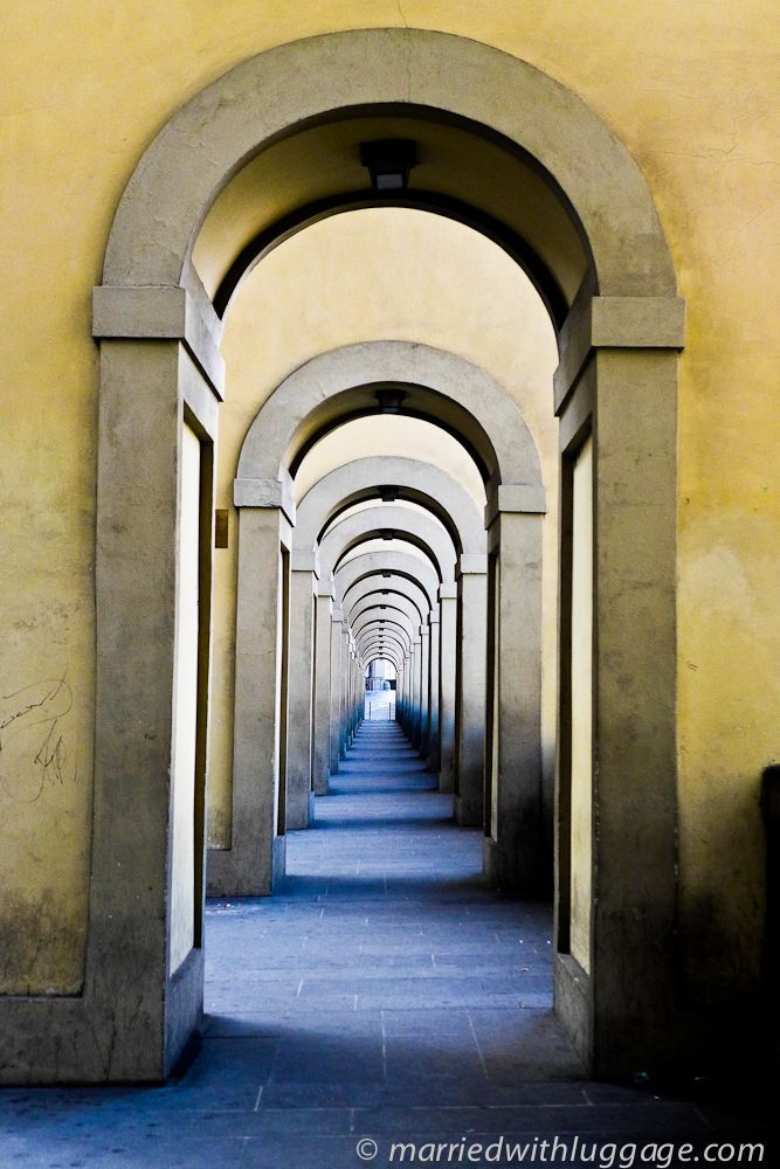 Want a cute photo in front of the Duomo or at the Piazzale Michelangiolo? Go before breakfast. Stroll along the bridges, watch the oarsmen glide through the water and generally have the city to yourself. Then when everyone else is coming out to sightsee, you can duck back into your hotel for a leisurely breakfast.
Skip the sunset in favor of the sunrise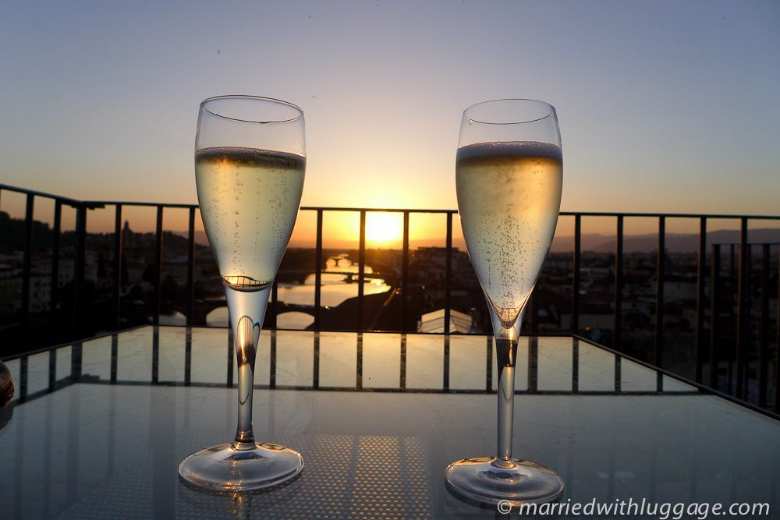 Are you sensing a theme here? Most people will not get up for a sunrise, opting instead to fight for a spot to see the sunset. Being alone together in a historic city like Florence as the sun rises is a beautiful way to start the day… and if you have a great view from your hotel, you don't even have to go far. Be decadent and start the day with some Prosecco.
Seek out the mom-and-pop restaurants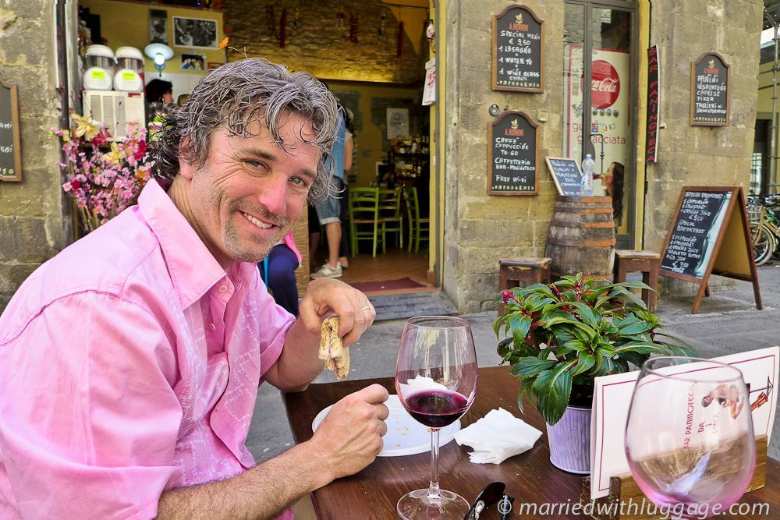 Busloads of tourists in high-turnover restaurants are not the ideal setting for your romantic rendezvous in Tuscany. Wander off the main tourist areas into the side streets, seeking out restaurants with just a few tables and more personalized service. Your best bet to get a table in these small places is to go for an aperitivo (drink + snack) before dinner and then stay if you like the vibe.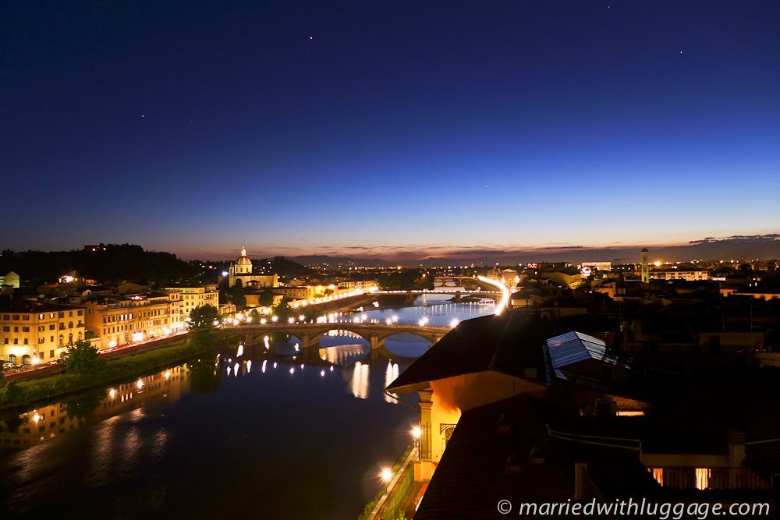 Many tourists pack it in at the end of a day of sightseeing, but you can take advantage of this time for late visits to museums (we walked right up to the ticket booth at the Accademia Galleria to see the David statue one hour before closing). Across the Arno River you can also find clubs with live music starting at 10 p.m. and plenty of locals out late enjoying the summer weather.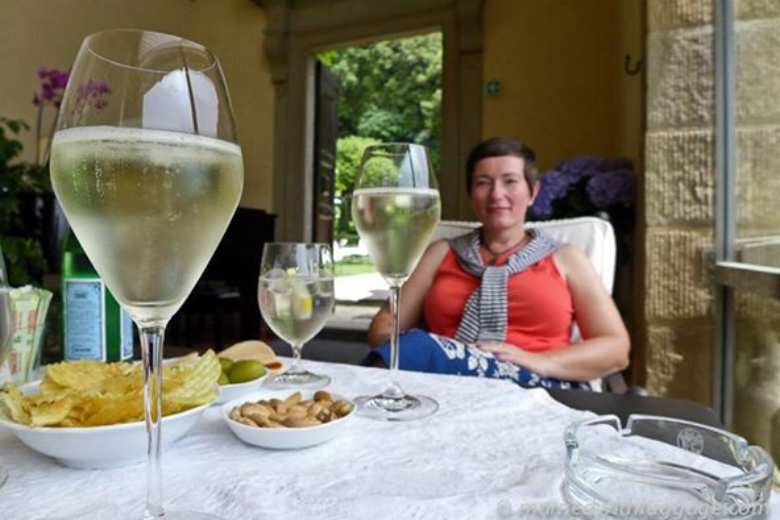 You don't have to stay overnight at swanky hotel, but you can go out for drinks or lunch and take in a romantic view of Florence or stroll through the garden. Most tourists won't go to these incredible hotels just outside of Florence in Fiesole, but if you do, you'll feel like the city belongs to you and your love.
These 5 tips made our own trip memorable. Florence will always be a popular city for lovers, but you can still make the city feel like your own with a little bit of planning.
This article was written by Betsy Talbot, the coauthor of Married with Luggage: What We Learned About Love by Traveling the World.
You might also be interested in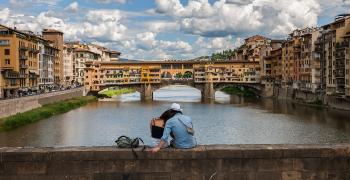 Learn more
Romantic and Wedding
Tuscany is like heaven for food, nature and art town admirers. But it's also the perfect location for couples and wedding celebrations.
continue...