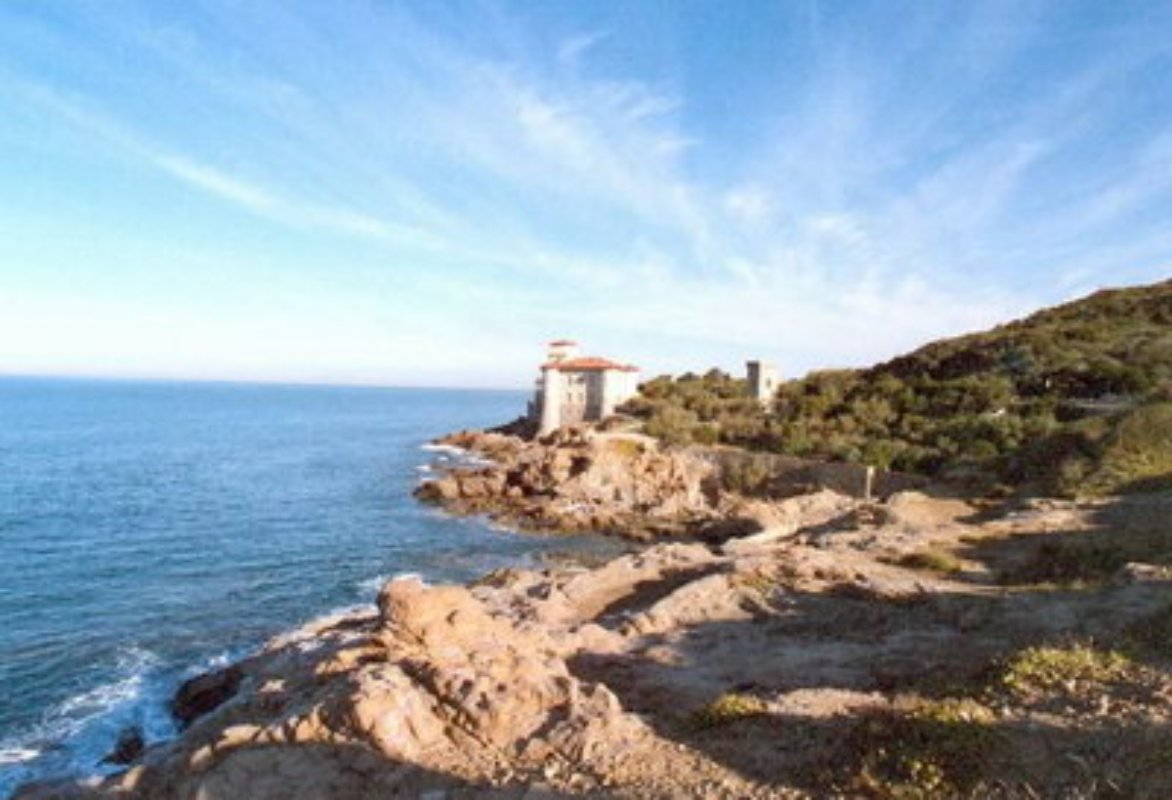 5 top beaches in Tuscany
Traveling from Forte di Marmi to Talamone
The beaches of the Tuscan coast can be enjoyed year-round. The unpredicted beauty of the sea will charm visitors especially in off-season months. During sunny winter days or in the first rays of spring, there's no better feeling than walking on the deserted shoreline or passing though seaside Tuscan villages, while enjoying a warm coffee in the salty seaside air. Here, we offer our five suggestions to best experience Tuscan beaches throughout the year:
1. The Pontile, the pier, of Forte dei Marmi is idyllically situation between the sea front and the grandeur of the Alpi Apuane Mountains.  The location not only offers some of the best views in Versilia, but also serves as one of the most authentic spots where elderly locals pass the hours fishing and where children are busy at play. With panoramic views during the day and utter romance at sunset, the Pontile is an ideal starting point for discovering the Fort, enjoying a shopping trip or visiting the original Satire Museum.
2. Without a doubt, the ultimate seaside Tuscan village is Livorno. Prepare to be mesmerized by the incredible geometric architecture and play of lights at the Mascagni Terrace that overlooks the sea; loose yourself in the narrow streets and canals of the ancient Venetian quarter; visit the birthplace of Amedeo Modigliani and end your day with a cacciucco di pesce, fish soup, and the typical liquor, Ponce alla Livornese that will warm you to the core.
3. The rocky coastline and breathtaking views make Castiglioncello, another perfect location during the off-season. Discover the treasured pine forest designed by Macchiaoli, visit Castello Pasquini and ride in bicycle or motorbike along the most scenic and untouched coastal roads of Tuscany.
4. Head to Maremma to stroll through one of the most picturesque medieval towns in the region: Castiglione della Pescaia. Perched on Mount Petriccio and surrounded by a pine forest, this ancient fishing village is enclosed by town walls and boasts its well-preserved towers, portals and fifteenth-century castle. To admire Maremma's unspoiled nature don't miss the Diaccia Botrona nature reserve, abundant with fish and swamp birds.
5. The idyllic town of Talamoneis positioned on a peninsula that lies suspended between the sea and sky. This town of ancient Etruscan origin is perched upon spectacular coastal cliffs and serves as an entranceway to the Parco della Maremma. Visit the city walls and the Senese Fortress, listen to the waves roar at the foot of the village, and savor one of the typical local dishes like Tortelli maremmani made with ricotta and spinach, or the Acquacotta, the typical simple, yet tasty, peasant soup.
You might also be interested in
Maremma
Picture this: wide expanses to get lost in, wheat and sunflower fields, a rail that cuts through countryside behind a pine forest on the Tyrrhenian Sea. A haven for both mountain and sea lovers. Fishermen's villages. ...
Scopri Maremmakeyboard_backspace