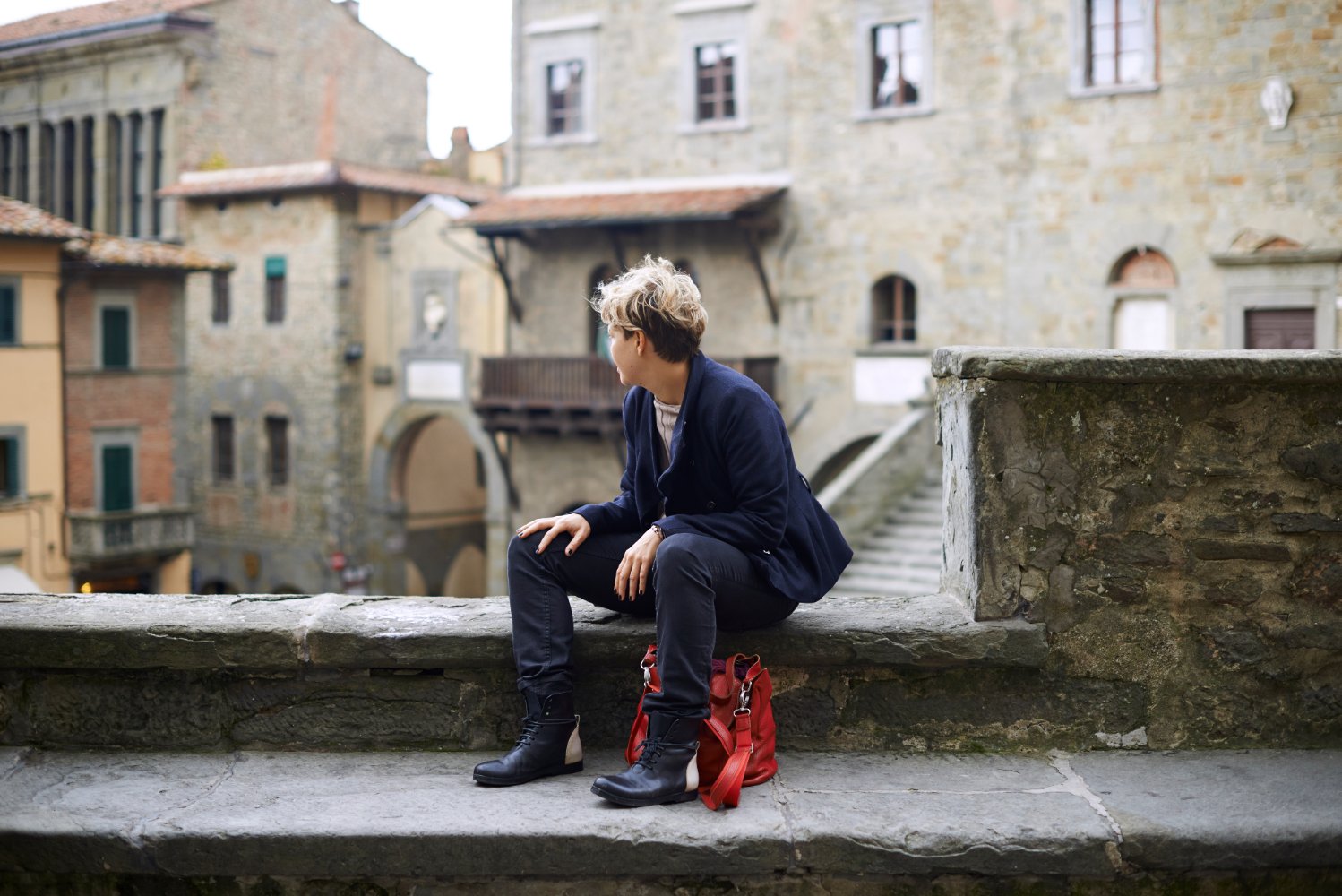 5 (quick) recipes for a charming dinner
Not enough time for cooking? . How many dinners with friends have you postponed due to lack of time, not knowing what to prepare, or perhaps because the menu was not up to your guests' standards?
I thought some valuable tips for fixing fast, fancy dinners might be of use.
For inspiration, I met Matthew and Arianna in Florence for a Cuisine Collectif lesson. What I'm about to introduce is an "archaic-contemporary" menu, an explosion of flavours from all over the world gathered in five fast but delicious foods sure to impress your guests. Matthew Lundì has worked as a chef for many years in places as far-flung as Rio de Janeiro, Amsterdam and Reykjavik. Arianna Pescetti organizes food events and collaborates with a catering company. She kindly hosted our lesson in her beautiful home in San Frediano!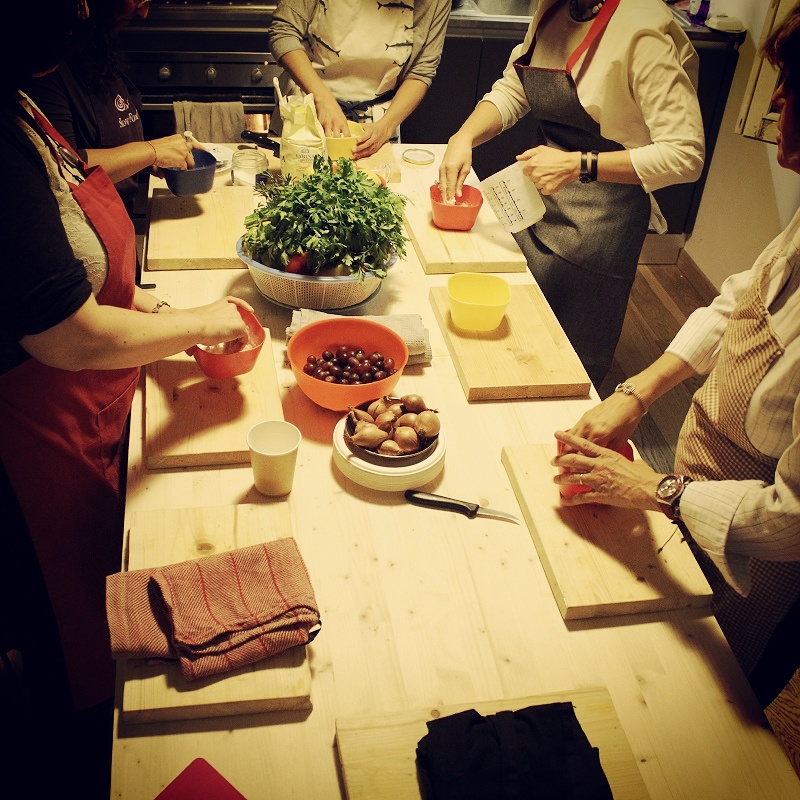 Summer rolls
If you're a fan of raw vegetables, try fresh and light summer rolls. These are rice paper finger foods stuffed with rice noodles, cucumbers, chives, ginger and coriander. Simply soak your rice paper in warm water and slowly start filling it. Combine pepper paste, honey and soya to make a tempting side sauce.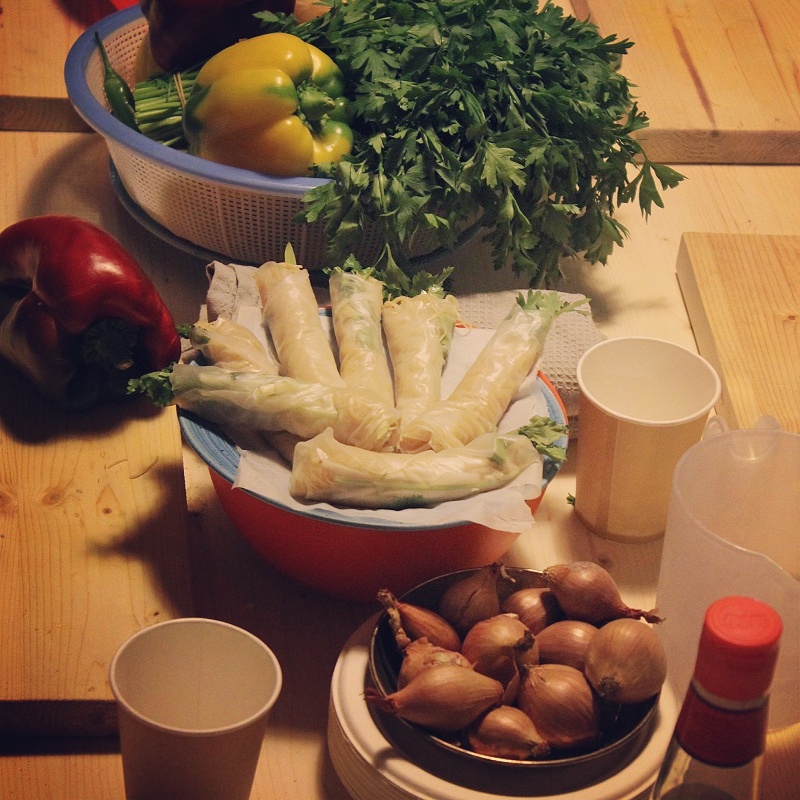 Soft cheese tart
Warm up your guests with a simple and tasty cheese tart...but remember to prepare the dough half an hour early! It 's simple: for each single tarte you will need 30 g of flour, half a tablespoon of olive oil and a bit of warm water.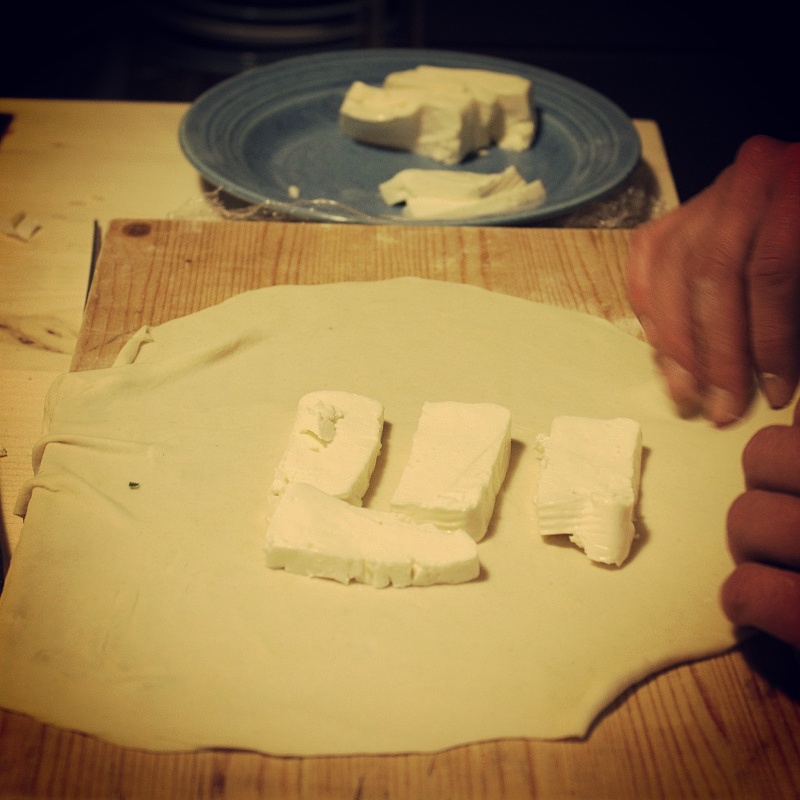 Mix all the ingredients and let stand in the refrigerator for half an hour. Roll out the dough using a rolling pin and fill it generously with soft cheese (at least 100g; stracchino is suggested.).Close your tart and garnish with rosemary leaves. Bake at 180 degrees for 20 minutes.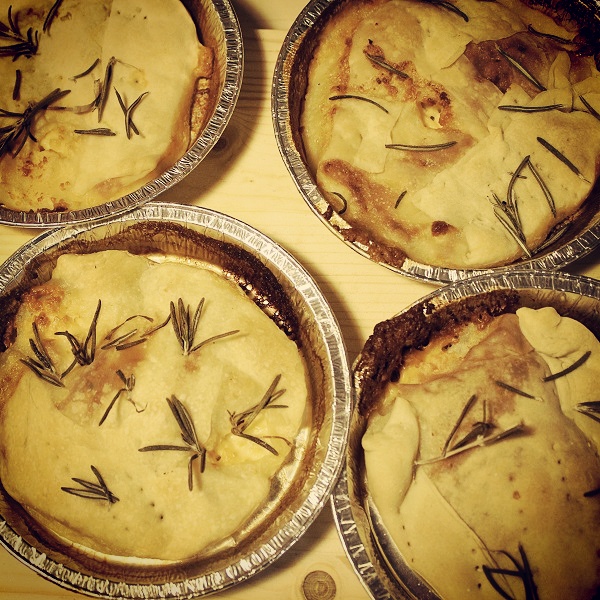 Sweet and sour pork
If you want to add a fancy touch to your pork steaks, use sweet and sour sauce. Salt your pork steaks and fry them. Set them aside, sautéeing a bit 'of peppers, green tomatoes and sliced onions in the same pan. Add the meat to the mix and finish cooking everything with white-vinegar and sugar.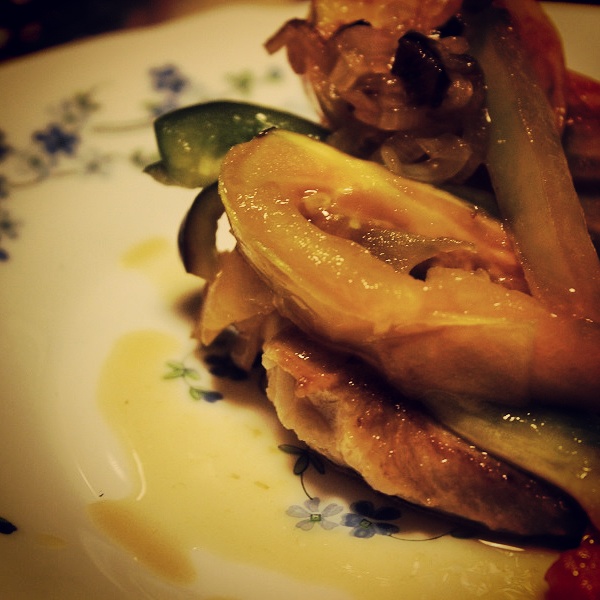 Pilaf rice
Pork goes perfectly with a tasty pilaf rice. To make pilaf, rice is cooked in the oven with seasoned broth, after being pre-browned in butter with chopped onion. Depending on the local culinary customs, pilaf may also contain meat, vegetables or dried fruits.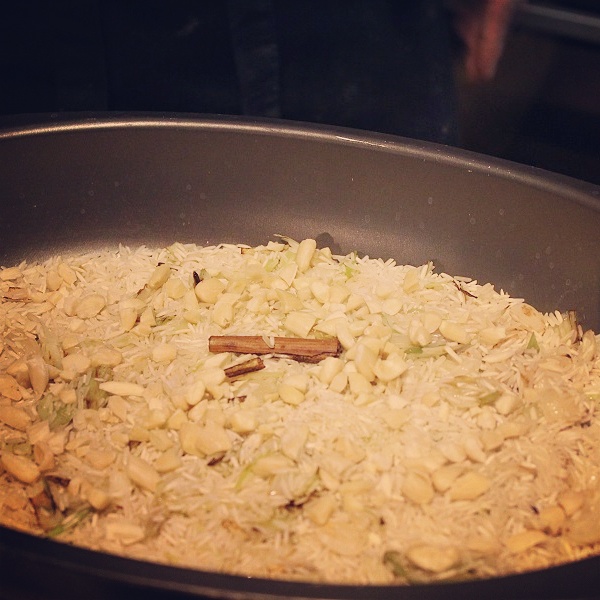 Fry a little chopped onion, and toast some basmati rice with it. Take a baking dish and distribute your rice throughout, adding some cinnamon sticks, chopped almonds and lemon confit. Add the vegetable broth (two cups for each cup of rice). Cover with foil and bake at 180 degrees until the broth evaporates.
Crumbles
Pamper your guests with a warm terrine of fruit crumbles. Combine 150 g of flour, 100 g of sugar and 100 g of butter in a bowl. Using your hands, mix everything together. Cut some fruits into small cubes (pears and grapes work well).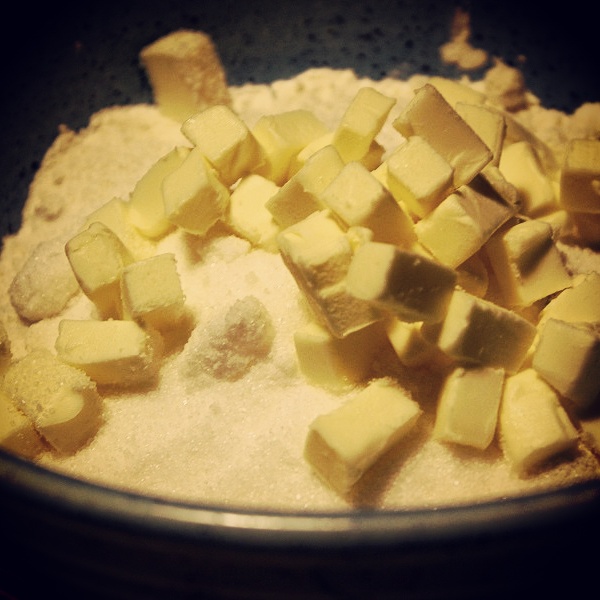 Take small terrine bowls or small foil containers, add a little fruit in the bottom and sprinkle the crumble mixture on top, then some fruit again. Bake for 20 minutes in a ventilated oven. In the final 5 minutes, turn on the grill to brown the surface.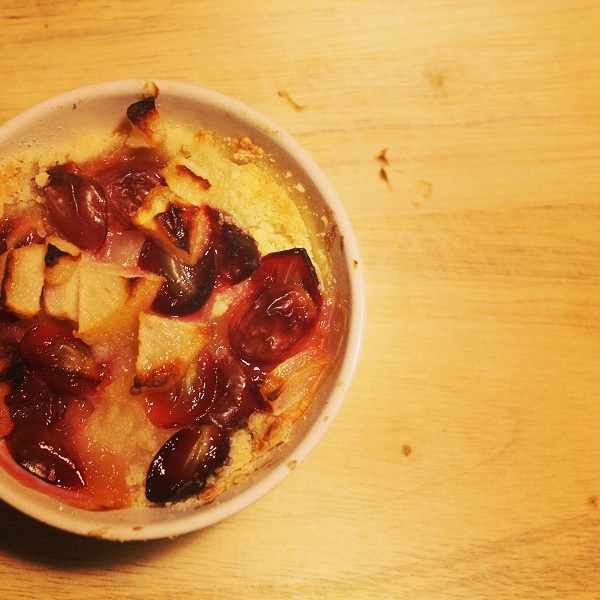 Thank you Matthew and Arianna!
Info about Cuisine Collectif
cooking classes
in Florence on 
Cuisine Collectif 
tumblr.
You might also be interested in