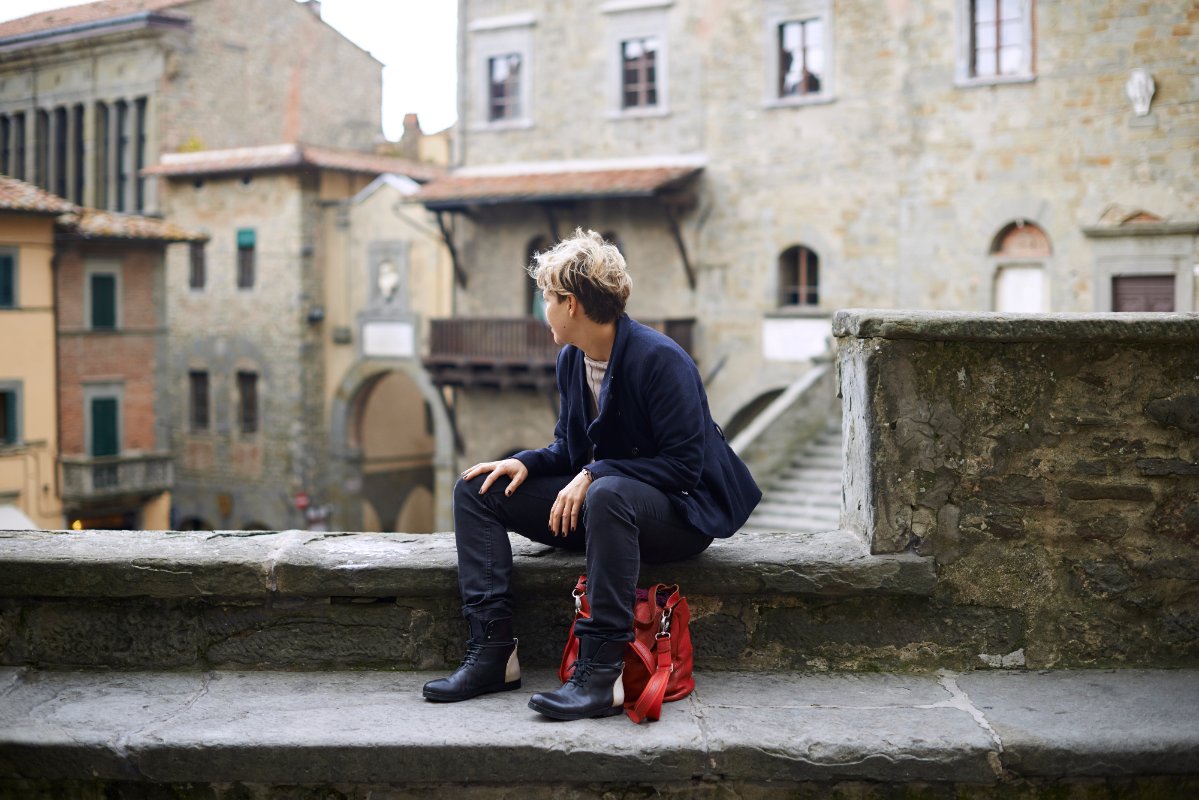 5 incredible exhibitions this Fall
Van Gogh, Chagall, Fontana, Jeff Koons, Henri de Toulouse-Lautrec and the Cracking Art: marvellous September stars will be lighting up the Tuscan autumn this year.
At
Palazzo Strozzi, in Florence
, everything is almost ready for the next highly anticipated exhibition:
"Divine Beauty from Van Gogh to Chagall and Fontana:"
over 100 works by well-known Italian and international artists set out to explore the relationship between art and religion from the mid-19th to the mid-20th centuries. An exceptional exhibition featuring masterpieces by Domenico Morelli, Gaetano Previati, Felice Casorati, Gino Severini, Renato Guttuso (with his
Crucifixion
), Lucio Fontana, and Emilio Vedova, among the Italians, and Vincent van Gogh (with his
Pietà
), Marc Chagall (
White Crucifixion
), Jean-François Millet (
Angelus
), Edvard Munch, Pablo Picasso, Max Ernst, Stanley Spencer, Georges Rouault and Henri Matisse, among the internationals.
(September 24, 2015 – January 26, 2016)
Read more: "Come to Florence and enjoy the "Divine Beauty".
Another much-awaited event is the arrival of Jeff Koons' controversial creations in the heart of the "cradle of the Renaissance!" The exhibition
"Jeff Koons in Florence"
is organised on the occasion of the International Biennial of Antiques, and it will be displayed between
Palazzo Vecchio and Palazzo Pitti
. Some of the contemporary artist's most famous collections will be juxtaposed with the timeless masterpieces of Donatello and Michelangelo, creating an interesting dialogue between the sculptures. For the first time, a huge contemporary sculpture will be placed not far from the marble copy of Michelangelo's
David
, in Piazza Signoria: the monumental work,
Pluto and Proserpina
, will be more than three metres high and made of polished gold-coloured stainless steel. The two images of Pluto and Proserpina, entwined in a dramatic and sensual embrace, will sparkle under the sun and at night, under the gaze of the marble and bronze sculptures of the square.
Gazing Ball (Barberini Faun)
will be exposed inside Palazzo Vecchio.
(September 26 – December, 28, 2015)
Read more: "Palazzo Vecchio: the Medici tapestries and Koons statues."
But,
there's plenty to see outside Florence
, too! This year more than ever! The
Palazzo Pretorio (Praetorian Palace Museum) in Prato
will host
"SYNCHRONICITY Contemporaries, from Lippi to Warhol."
This wonderfully
renovated site
 will soon see paintings, sculptures, video and installations from some of the most significant artists from the post-war time until today—Marcel Duchamp and Andy Warhol, Daniel Spoerri and Michelangelo Pistoletto, Matthew Barney and Vanessa Beecroft, to name just a few—alongside Filippo Lippi's and Donatello's late Gothic and Renaissance pieces. A journey through the centuries, and a direct comparison between the old world and the new.
(September 25, 2015 - January 10, 2016)
In the meantime, the countdown has begun for one of the most anticipated exhibitions of the year, which
Palazzo Blu
dedicates to the French painter
Henri de Toulouse-Lautrec
. All his famous posters, along with lithographs, drawings and a careful selection of paintings, will be on display.
(October 16, 2015 – February 14, 2016)
Last but not least,
Siena
will be hosting
"Rigeneramento"
until October 31, an exhibition/event dedicated to
Cracking Art
, an art movement whose distinctive features are plastic sculptures and giant colourful animals placed in historical, artistic and monumental spaces. In Siena, Cracking Art has arrived with nineteen swallows that will be placed in the spaces of the Medici Fortress, the Parco delle Rimembranze and in front of the church of San Domenico.
Read more:
"Are those giant colored swallows?"
You might also be interested in