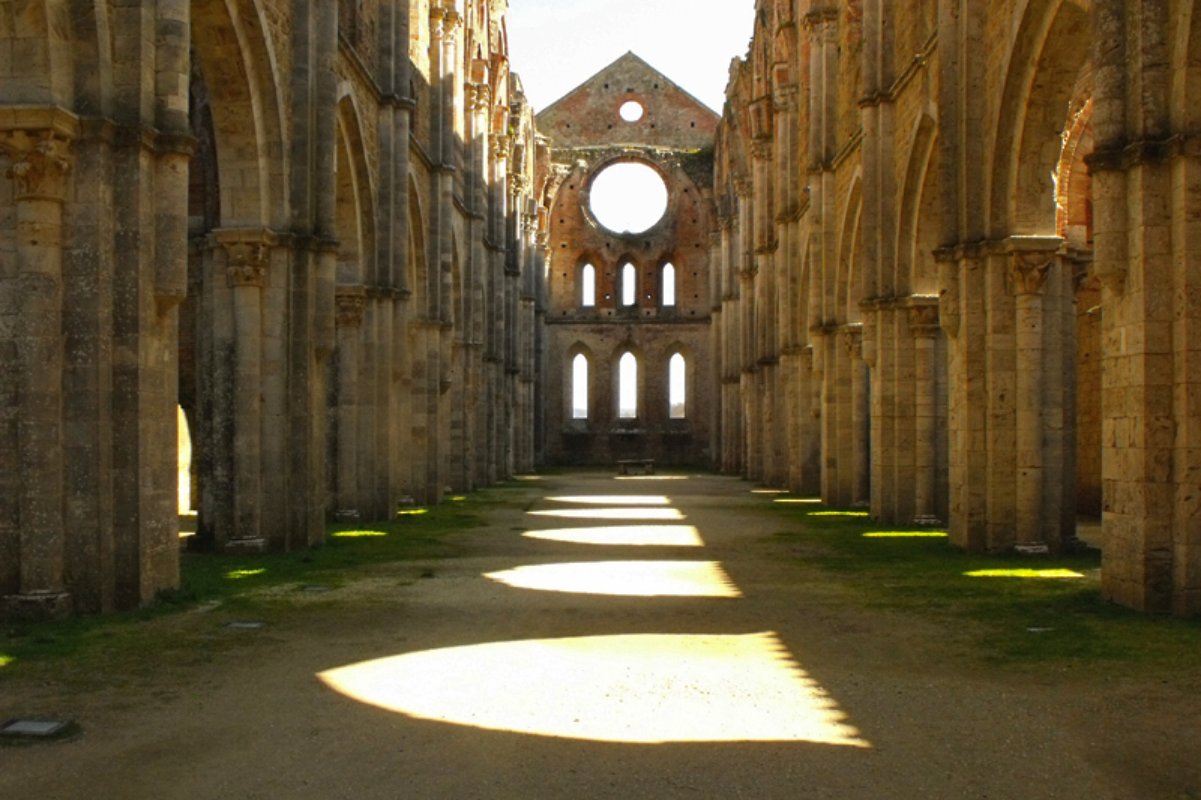 5 days out this spring in Tuscany
From the Livorno coast to the San Galgano monastery
At last the warm weather is here! It's the perfect time for a day out: here are 5 suggestions to explore some of Tuscany's unforgettable corners.
1. Let's start at the coast, sublime in the spring when tourists are not yet arriving in their droves. Head to Livorno for a bit of early sun and to listen to the waves lapping by the lovely Terrazza Mascagni or among the alleyways of the Venezia neighbourhood. After lunch, which can be none other than the typical local fish stew, cacciucco, visit the childhood home of artist Amedeo Modigliano or the Aquarium, to the joy of your children.
2.  Stay by the sea but further south, in Versilia, visit an unusual corner that's all about nature: Oasi Lipu di Massaciuccoli. On the shores of Massarosa explore the lake so loved by composer Giacomo Puccini and in Massaciuccoli you can literally (almost!) walk on water thanks to the wooden walkway that heads into the swamp. Immersed in hypnotic silence, surrounded by verdant hills and by the lake, you'll feel like you've been suspended in time.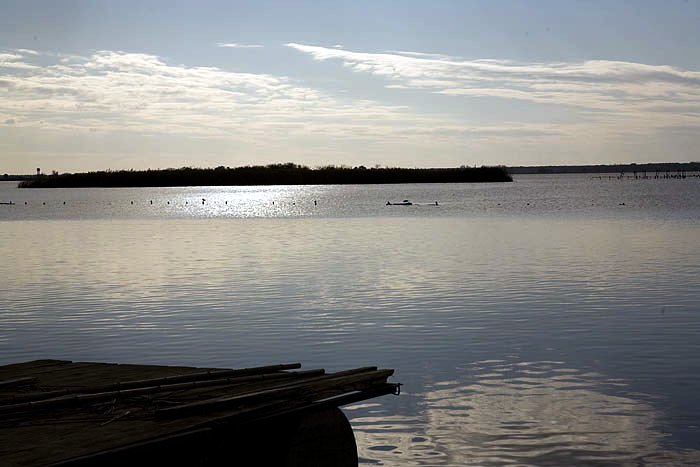 3.  If you love places shrouded in mystery, visit the San Galgano monastery not too far from Siena, a few miles from Chiusdino: you will never forget the first time you walk into the centuries-old the majestic abbey, now in ruins and whose roof is lacking. Here you'll also find the San Galgano chapel in Montesiepi, where you can see the only sword in the stone in the world. Legend has it that it was driven into the ground by the saint when he gave up a social life.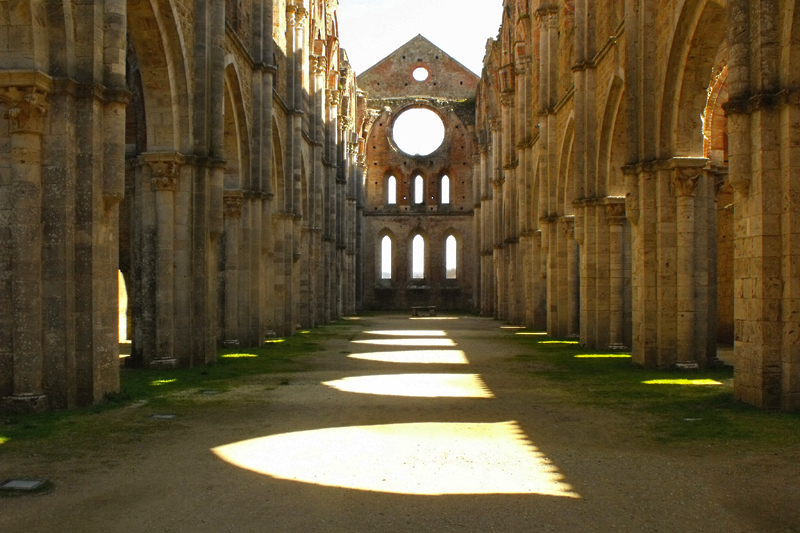 4. Cortona will take your breath away with its views which reach as far as Lake Trasimeno, as well as for its delightful alleyways and little shops selling crafts and local food produce. Make sure you pay a visit to the MAEC, the Etruscan museum, a haven of notable finds, and taste a local dish, such as pici alle briciole (fat spaghetti with breadcrumbs and pecorino cheese) or Chianina beefsteak.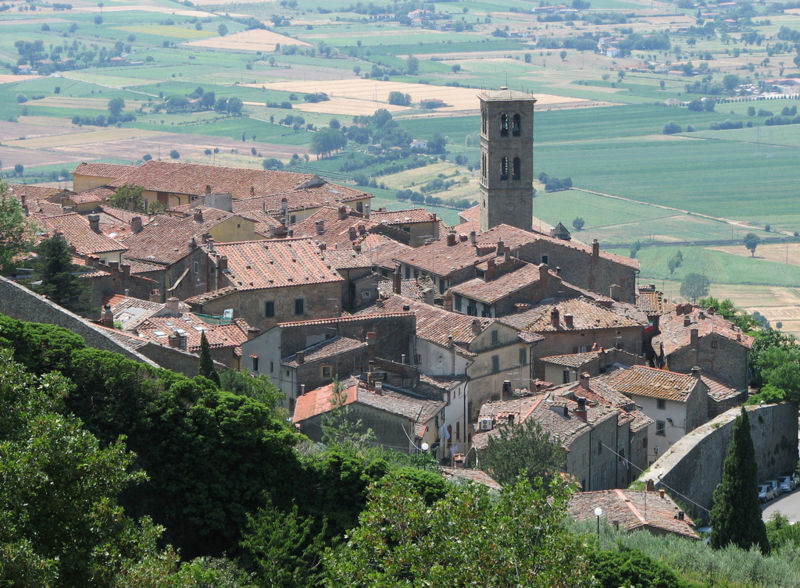 5. Take a trip to the mountains if you're into hiking: our destination is the green Pratomagno, the mountains that divide Casentino from Valdarno. We start in Loro Ciuffenna and reach the peaks on foot as far as Croce: the views from up there are some of the most beautiful in Tuscany, reaching as far as Lazio and Umbria.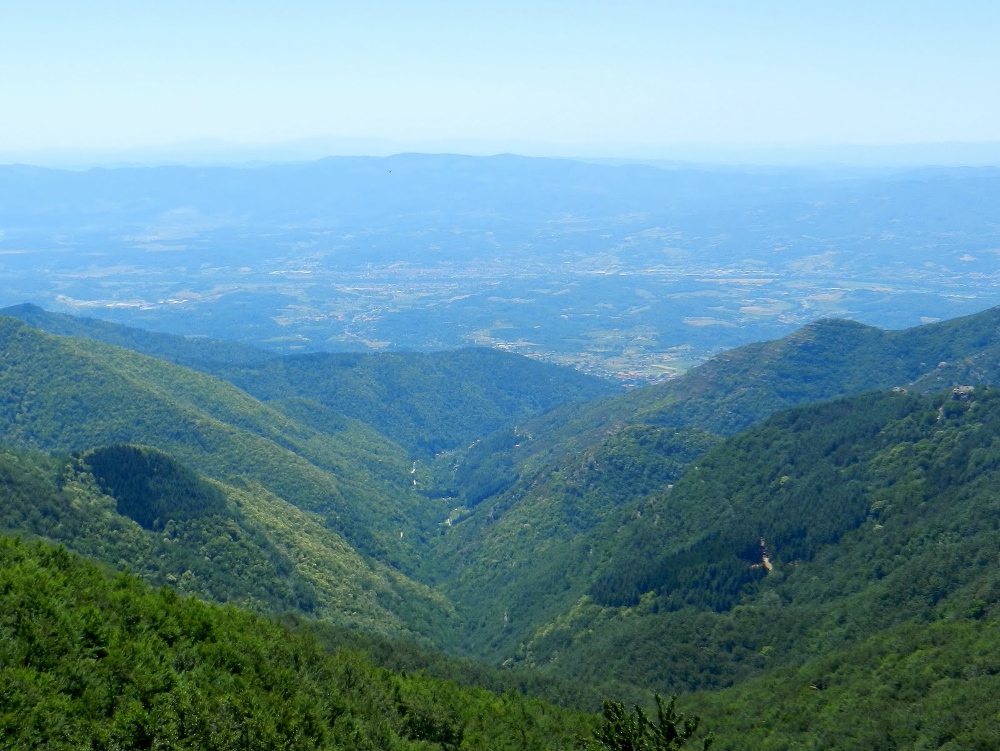 You might also be interested in